Setting The Bar In B-School Education Higher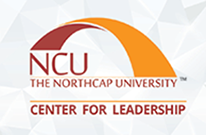 Tushar Jaruhar, an alumnus of Kellog and Deepa Kapoor an alumna of Wharton, are determined to replicate their own experiences at the best international business schools for students at Center of Leadership at NCU and Crescent School of Business, Chennai.
What defines a university or an institution as truly international? More pertinently, why are some universities considered to be the best among the top in terms of the international experience and education they offer?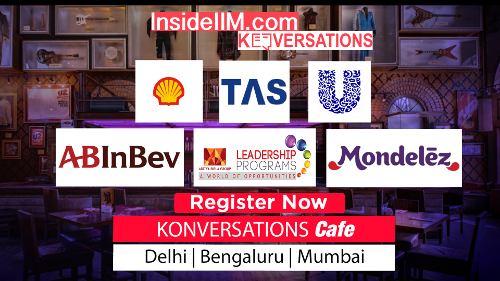 Student experience is often a good measure of the attributes that make a university's experience unforgettable and among the best. While the quality of teaching is still considered a top parameter for a institution's ranking, other parameters like high quality of lectures, exposure to the industry, practical skills like effective communication, problem-solving among other things, go a long way in enhancing academics and quality of the program.
India too has woken up to the need of creating a practical curricula which enable students to hit the ground running, realising that if it were to tap its demographic dividend and become the talent hub of the world, it must equip its young population with an education that helps them work across the globe. In the past few years, a number of international schools, mostly private, providing K-12 education have come up. However, in the absence of professional institutes in India to fill the gap of quality higher education, the high school level international education has not been of much help. In a welcome change, some universities are trying to recreate an experience along the lines of the best-branded schools in the US.
Tushar Jaruhar an alumnus of Kellogg School of Management and Deepa Kapoor, who has studied at The Wharton School, in addition to completing a liberal arts undergraduate education from Smith College, are part of this new and emerging ecosystem of transforming higher education in India. Both are engaged in a dedicated exercise to establish top notch business and leadership institutions in India, based on their own exposure abroad in the world's best institutions.
Tushar explains the inadequacy of the higher education system in India. "The Indian education system has been 'accused' of educating people who cannot be hired to do productive work. This is often discussed in corporate settings and a significant change in our education systems is needed to address this issue."
Both Tushar and Deepa are determined to bring out these corporate room discussions into the public space and address the shortcoming through their experiences abroad.
In the Indian education system of rote where marks decide a student's abilities, innovation and research have been the biggest casualties. The Indian system does not encourage individuality. Rather, it believes in producing clones who try to achieve a predefined measure of success. Our examination system thrives on finding weaknesses of a student rather than helping refine strengths. The result is a highly restrictive and claustrophobic academic environment.
Tushar explains this critical difference between Top ranking global schools and Indian universities saying, "Global schools emphasise building your own brand. This implies that students take responsibility for developing their skills and their careers. This kind of education fosters innovating thinking and creativity." Deepa brings out the shortcomings of India business schools adding, "There are so many institutions offering a management programme, but the quality is lacking. And then we complain about graduates who are unemployable!"
This is the lacunae that Center of Leadership at NCU and Crescent School of Business, Chennai, are trying to bridge.
Why is the existing business school system failing to deliver? Deepa explains, "The average Indian does not have very good communication skills or critical thinking skills and needs to be taught how to present themselves and how to learn. This makes for a very rich but challenging curriculum."
The Center of Leadership and Crescent School of Business factor in these shortcomings of Indian students and the curricula has been developed to address these gaps. With digital disruption at the core, the business education programmes push the students to think through how they would make a career shift in this technology disrupted the world.
Tushar emphasises the need for a practical B-school education. "We live in a highly interconnected world. The management challenges that emanate from this interconnection require today's MBAs to have a unique set of skills." A unique mix of soft skills and creative thinking ability including "good communication skills, ability to establish and develop relationships globally, synthesise solutions to complex ambiguous problems with limited information, etc.", are required to succeed in the corporate world.
Tushar strongly believes it is time for a transformation in the higher education system of India. "My personal journey through academia and the corporate world has inspired me to take the next step. I now teach with the aim to provide my students with a high quality of academic experience," he emphasises. For Tushar, teaching in India was motivated by this desire to recreate the experience of excellence of the top five international institutions like Kellogg for students in India.
At the Center of Leadership at NCU and Crescent School of Business, Chennai, he has set a new paradigm in pedagogy. For his students, Finance, Accounting and Analytics are now challenging and engaging subjects much beyond the scope of college lectures they have been used to. No wonder, Tushar is receiving very high rating from students for his lecture and classroom engagement skills in both schools. Tushar also teaches the Business Foundations Specializations Coursera programme by faculty from The Wharton School. Using a powerful blended learning approach, he elaborates on concepts and contextualises the global Business Foundations Specialisations to Indian business settings.
Deepa too wants to replicate her own experience of being taught at her alma mater for students in India. Deepa is Director at both NCU and CSB and is responsible for admissions, academic experience and the placement of the graduates. To quote her on the value of brand global education, "It has taken me places in my career. Once I took the decision to pursue college and postgraduate education in the US, there was no looking back. The quality of education and the pedagogy with which it was delivered helped me think and solve."
With such a vision of education, these two young achievers are working to not just replicate the model of top end business education in India, but make Indian institutions join the league of best in the world and ensure Indian business graduates become highly sought after globally for their competencies.
The Center of Leadership at NCU and Crescent School of Business, Chennai have broken the existing pattern of B-school education in India with a unique faculty and curricula.