Shades Of Learning – MDI
Leaning in my study chair I used to think how would the life at MDI be like? Would it be a fun place? Will I really be awake till 4am in the morning working on my laptop? All these thoughts excited me and made me a bit nervous too. My journey in MDI began right on the day I placed my luggage in the room, the race had already begun, race to collect essentials from "THE M.A.R.T" was first in line. I imagined a man with grey beard giving nasty looks to the newbie breaking the line to win the race for metal AC with four fans, but to my surprise, I saw students like me on the other side, talking politely and taking orders from ignorant and loud kids politely. The scene gave me my first learning at MDI, Be polite to be loud.
I came back collecting the essentials and slept thinking college would start with a fight for washrooms (Please don't blame me for this, after all I am an engineer) but the colleges started with a bang – "Surprise Quiz", lesson number two – Always expect the most unexpected.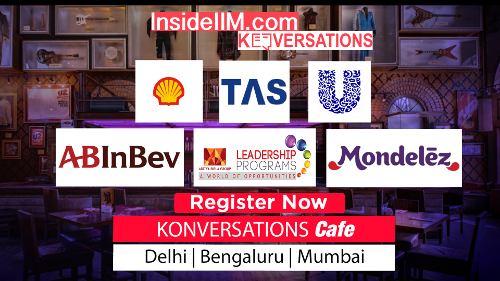 "I don't like shirts", I know it sounds weird but that's the reality, I only wore shirts three times before coming to MDI and guess when? Yes, you are correct B-School Interviews. I learnt to adapt and came out of my comfort zone to finally not only wear shirts but happily wear them twice a day. All these lessons are a part of infinite lessons that MDI has taught me so far and I know there will be many more in the future.
Sketching has been my passion since my childhood and I practice it not only to get better but also to express my feelings. I believe the stills speak more than the alive. The product that I found resonating the same feeling is PANTALOONS. Clothes may be just something to cover your body for majority but for an artist they are the mood of the person wearing them. The bright colours represent happiness while the dark ones may represent sadness and sometimes just a contrast, but all the colours speak of one's mood. Pantaloons gives one an opportunity to shop clothes from a wide variety of colours, patterns and trends to express yourself in the best possible way, so just don't wear to cover but wear to express –In love with life, In love with fashion.