Best Intern At Britannia – Shrenik Mehta From NMIMS Mumbai Shares His Experience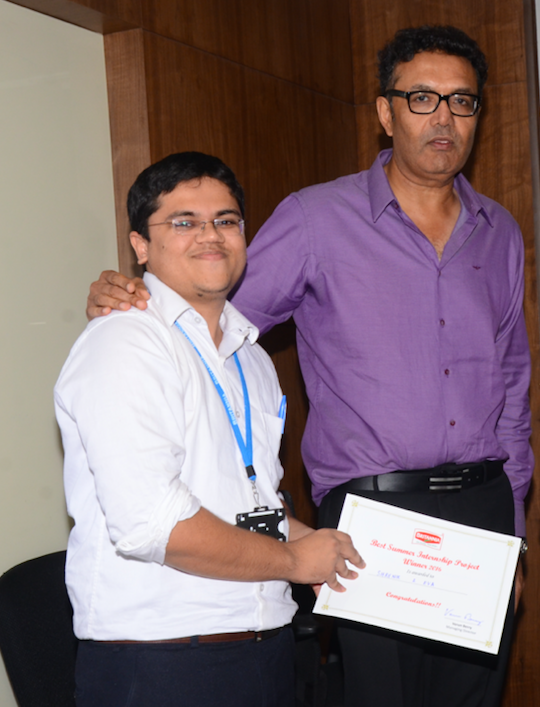 "You cannot dream yourself into a character; you must hammer and forge yourself" – James A.Froude
My summer internship at Britannia proved to be a transformative journey for me on several fronts. An opportunity to work in the FMCG industry is a dream for most MBA aspirants; getting to work in one of the four biggest FMCG organisations of India was a dream come true for me. Not only did this opportunity motivate me to put my best foot forward but also helped me begin a personal journey of introspection. Those two months of internship at Britannia helped me gain a new perspective on life, and I have greatly benefited from this experience.
The internship was one of the most structured and well-planned Summer internship programs in the industry. Right from the word go, each and every deliverable in the project, Britannia's expectations from me and project documentation among several other things were all made available in a well-planned manner. I never had to go beyond one cubicle to look for mentorship and guidance. My first project was titled "GTM execution of the Good Day Nuts Cookie", where I was required to connect with at least 15-20 stakeholders on a daily basis. It was an exciting project and it gave me an opportunity to interact with the field sales team, corporate sales team, brand team, planning and delivery teams. Overall it was a demanding project which required a lot of data crunching as well as real time connect with on-ground activations taking place.
My second project was "Developing a Rural Sales GTM Model". This project was extremely challenging due to the tight timeline for delivery and requirement of fully quantifiable results. Working simultaneously on two different projects with completely different outlooks was both exciting and challenging at the same time. However, the very enthusiastic and supportive team made it a truly enriching experience for me.
My mentors were always willing to lend me their ears, offer counsel and provide advice whenever I needed it. They gave me the freedom to make mistakes and learn from them. Not only did this boost by confidence, but also helped me feel like I was part of the Britannia family, and not just an intern who was there for a two-month stint. I worked with one of the most passionate and dynamic teams in the company, who helped me understand the nuances of the bakery industry at the rural and urban levels.
With such strong support, motivation and guidance by provided by my mentors, guides, peers and well-wishers, I was able to garner holistic knowledge and practical experience of trade marketing, developing a GTM model, channel management and other intricacies of sales and distribution.
The internship has helped mould my personality. In addition to my functional learning, I realised the importance of being focused, taking ownership, driving a team and understanding every stakeholder in running any business.  My experience at Britannia was transformative on several levels, and I can only thank the organisation for the enriching opportunity.
——————-
About the Author:
Shrenik Mehta is a 2nd Year Sales and Marketing student at NMIMS Mumbai. He interned with Britannia and was awarded the Best Summer Intern title at the company. He has secured a Pre-Placement Offer from Britannia and will be joining the company post MBA.