SIBM Bengaluru hosts the first edition of its fundraiser, 'LIFE DART 5K Run'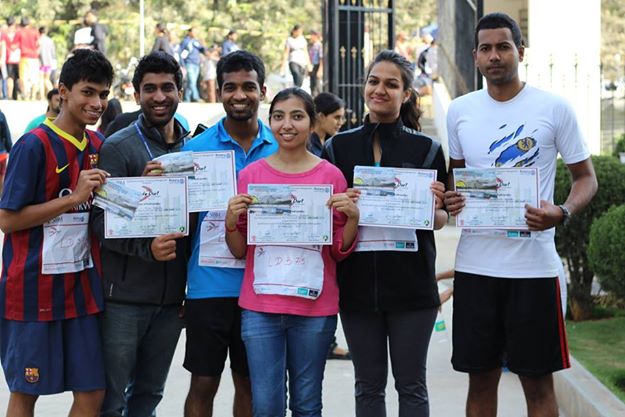 Symbiosis Institute of Business Management, Bengaluru, in association with its Rotaract Club and the Rotary Bangalore, Indiranagar (District 3190), successfully conductedthe first edition of the latter's fundraiser 'LIFE DART 5K Run' on February 1st, 2015. The donation raised through the event was forwarded to BOSCO, which is a Non-Governmental Organization working with the Young at Risk in the city of Bangalore since 1980. The college plans to continue the event annually following the feat achieved this year.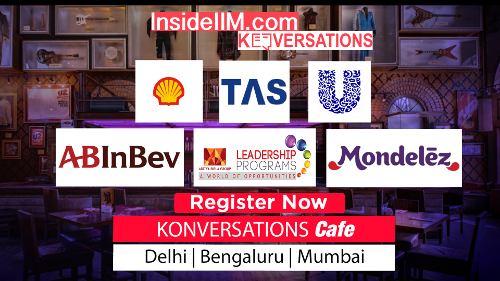 About Life Dart 5K Run:
"Be the change you want to see in the world" – Mahatma Gandhi
Each one of us has our own role in building and shaping this world. The students at SIBM-B, with this gesture, are aiming for the betterment of street children. BOSCO does this by engaging in child rescue, health care, rehabilitation, education and awareness. LIFE DART focuses on encouraging young philanthropists and participants from professional institutions to raise the helping aid.
It was a 5km run that started from Symbiosis Institute of Business Management, Bengaluru's campus. The special guest for the day, Sanjay Koppikar, Director of Youth Services, Rotary Club of Indiranagar, flagged off the event along with Prof. A Vidyasagar, Deputy Director, SIBM-Bengaluru at 8am. The run was followed by an award ceremony where Swaroop Joseph from Hewlett Packard was awarded 1st place. There were more than 300 participants.
The sponsors for the event were:
Explara: Online Registration Partner
AllEvents: Online Media Partner
Bisleri Urzza
Giftxoxo.com
Tap House Restaurant
Colleges and Organizations that participated:
| | |
| --- | --- |
| Organizations | Colleges |
| Biocon Limited | Pesit College |
| KPMG | IIIT Bangalore |
| CGI | XIME |
| Wipro | IFIM BUSINESS SCHOOL |
| IBM India Private Ltd | BNMIT |
| Cisco systems India private Ltd | SIMC |
| TCS | Surana |
| Hewlett-Packard | |
| Thomson Reuters | |
| Accenture | |
| SapientNitro | |
| Siemens | |
| Bosch Limited | |
| INFOSYS LTD | |
| AMD | |
| Goldman Sachs | |
| Ernst & Young | |
Pallavi Belani, Event Coordinator, quoted, "In the race of accomplishing ourselves, we made a small attempt from our side in reminding the world about the things we should care about. When 300 people were running, lives of hundreds of kids were also changing. When these people were running, those kids were truly winning."
Aditya Chiruthapudi, Coordinator, Social Responsibility Committee, said,"Our institute is very blessed to be associated with a world class social organization like the Rotary Club. The institutional Rotaract Club at SIBM-B was able to pull off this novel idea and we will look back at this initiative with pride that we were able to raise substantial monetary aid for Bosco. We are grateful for all the support we got for this event."
SIBM Bengaluru
Ever since its inception in 1978, SYMBIOSIS has been synonymous with progress. The trend of progress has been continued by setting up of SIU's first campus outside Maharashtra at Bengaluru in 2008. SIBM Bengaluru is now one of the leading B-Schools of the country. The focus, now, is on matching global standards of management education. SIBMB instills a work culture which is unparalleled among various institutions. It provides a holistic approach to management which goes a long way in creating a dynamic identity. Vibrant student associations and committees complement the program with a number of activities involving institute-industry interaction.