SIBM Bengaluru To Organise A Fundraiser 5km Run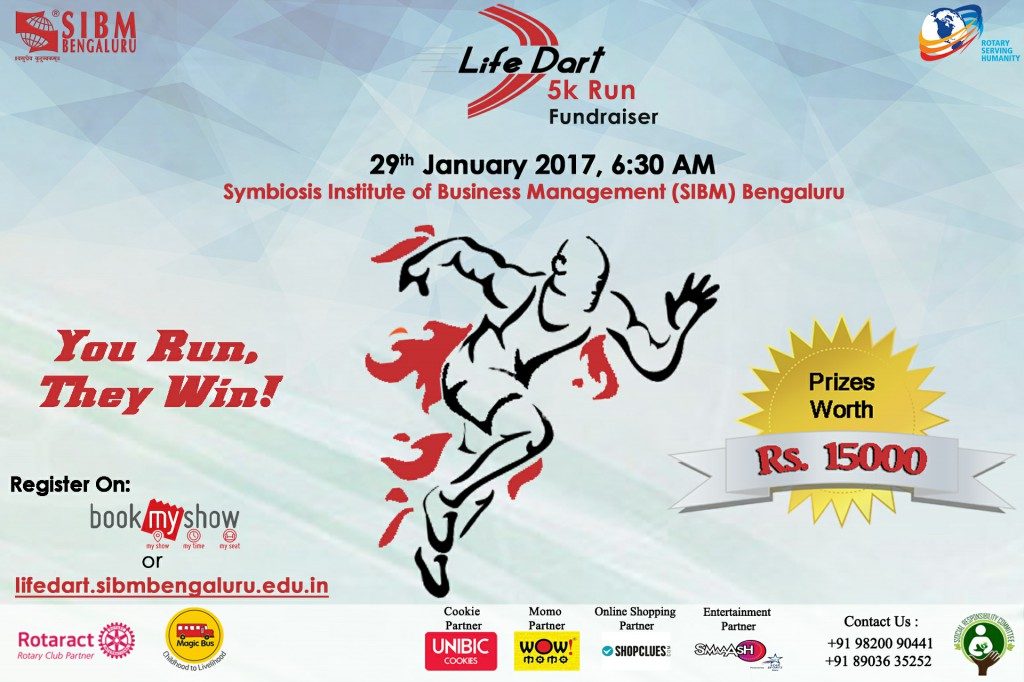 Symbiosis Institute of Business Management (SIBM) Bengaluru is all set to organise the Fundraiser 5K Run – 'Life Dart 2017' on this Sunday, 29th January in association with Magic Bus. Life Dart 5K Run is being organised by Rotaract Club and Social Responsibility Committee of SIBM Bengaluru in association with the Rotary Club of Indiranagar (District 3190).
The event will be graced by the auspicious presence of India's First Woman Blade Runner, Kiran Kanojia, as the Chief Guest for the day. Kiran, who runs with a prosthetic leg is an inspiration for millions of people.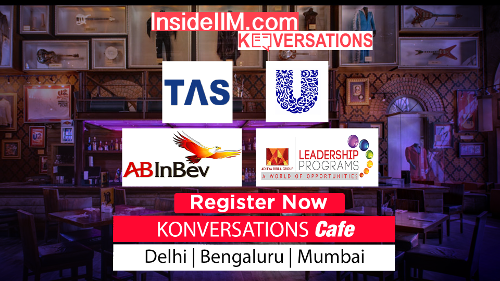 Magic Bus is an NGO which steers children towards a better life by providing them with better opportunities and life-skills, in their journey from childhood to livelihood. Magic Bus completed 17 years in 2016 and currently, the program is running successfully in 22 states, reaching out to more than 400,000 children in India.
India has a very high number of underprivileged children who do not have access to the basic necessities of life, education being out of the question. Life Dart 5K Run is a fund-raiser event which is organised to help the cause of child welfare, well-being and education. The 1st edition of the event was conducted in 2015. Last year, the total funds raised amounted to Rs.1,96,000 and the proceeds went to Make a Difference (MAD), a leading NGO in India.
The event will commence at 6:30 AM with several warm-up activities such as Zumba and Aerobics followed by the run. After the completion of the run, top three runners and the top woman runner will be bestowed with prizes worth Rs.15000. Through this event, the students of SIBM Bengaluru strive to bring awareness among the people towards the cause of making a difference in the lives of the underprivileged children.
The Public Relations and Media committee of SIBM Bengaluru ran a campaign "#iRun because…" involving the students, the staff, the faculty members and also the security guards and canteen vendors, to promote this noble cause. The General public can join the campaign by sharing their reason for running –"#iRun because…" on the Facebook Event page named 'Life Dart 2017'.
 Date & Time: 29th January, 2017 at 6:30 AM
Venue: Symbiosis Institute of Business Management (SIBM) Bengaluru, #95/1, #95/2 Electronic City Phase – 1, Hosur Road, Bengaluru 560100
Registration Cost: Rs.250 per ticket. On the spot registrations are allowed.
Tickets Online: https://in.bookmyshow.com/sports/marathon/5krun-life-dart-bengaluru
For each 2-tickets that you purchase, you sponsor a child's education for a month.
SIBM Bengaluru
Ever since its inception in 1978, SYMBIOSIS has been synonymous with progress. The trend of progress has been continued by setting up of SIU's first campus outside Maharashtra at Bengaluru in 2008. SIBM Bengaluru is now one of the leading B-Schools of the country. The focus, now, is on matching global standards of management education. SIBMB instills a work culture which is unparalleled among various institutions. It provides a holistic approach to management which goes a long way in creating a dynamic identity. Vibrant student associations and committees complement the program with a number of activities involving institute-industry interaction.