Taylor Hall In God's Own Campus – NITIE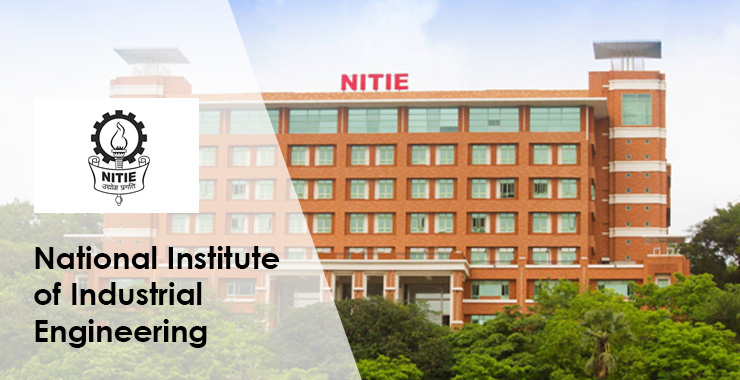 NITIE – also called mecca of Operations because as soon as you step into NITIE, you start to feel of why it is called so, because in all discussions, students prominently talk about optimization and reducing cost and inventory management and supply chain management and so on and so forth.
First few weeks into NITIE and you see two books in everyone's hand – Supply Chain and Management by Sunil Chopra and Peter Meindl and Operations Management by Jay Heizer.
Learning about Operations strategy and consulting day in and day out, brings about the uniqueness of NITIE and it has pioneered in this area, which no other B-School has achieved to do so as good as NITIE.
Being a Computer Science Engineer and having worked in IT industry for around 2 years, I wanted to sharpen my business knowledge but at the same time, wanted to stick close to my engineering and work background.
In NITIE, we are given this opportunity to understand business without engineering and technical knowledge. It is a unique college which admits only engineers for its PGDIM or MBA equivalent program.
NITIE uniqueness not just lie in its admission process but also the diversity of student found here. Students are admitted for PGDIE course through GATE, which is M. Tech equivalent program, but the course and curriculum of both the programs are same, so much so that students take part in placements together and companies offer the same kind of role to both the categories. This uniqueness promotes an exchange of a diverse set of knowledge since students from different academics and through different backgrounds have taken part in the admission process.
The uniqueness of NITIE is also defined by the location it is situated at. Mumbai, the city of Dreams, provides a lot of opportunities to the student. Being the financial capital of India, we can have a good industry connect along with guest lectures by some of the corporate giants.
NITIE – also called God's Own Campus, is surrounded by trees and luscious greenery all around, and a big pond around the corner, which brings all of us closer to nature and infuse us with fresh air and thoughts. The boys' hostel – Taylor Hall, is one of the tallest hostels and with trees and pond in view, no time passes in boredom.
Also, NITIE is known for its strong Alumni base with NITIE's alumni working at the various executive and top management positions across the world. It is often said that all the top companies supply chain and operations are managed by NITIEzens, which is indeed true.
All the above characteristics make NITIE a unique B–School which stands tall and strong for the last five decades.
My Dream Company –
Aditya Birla Retail Limited (ABRL) is the retail arm of Aditya Birla Group, a $43 billion corporation. I would like to work in ABRL because it would help me use my knowledge of Supply Chain management and Operations strategy in various areas like Supermarkets and Hypermarkets. At this current era of digital technology, I can integrate my knowledge of working in latest cutting edge technologies like data mining, artificial intelligence, blockchain technology and IT operations with various Supply Chain functions and help to provide a responsive and effective Supply Chain solutions.