TEDxSIBMBengaluru Spreads The Power Of Ideas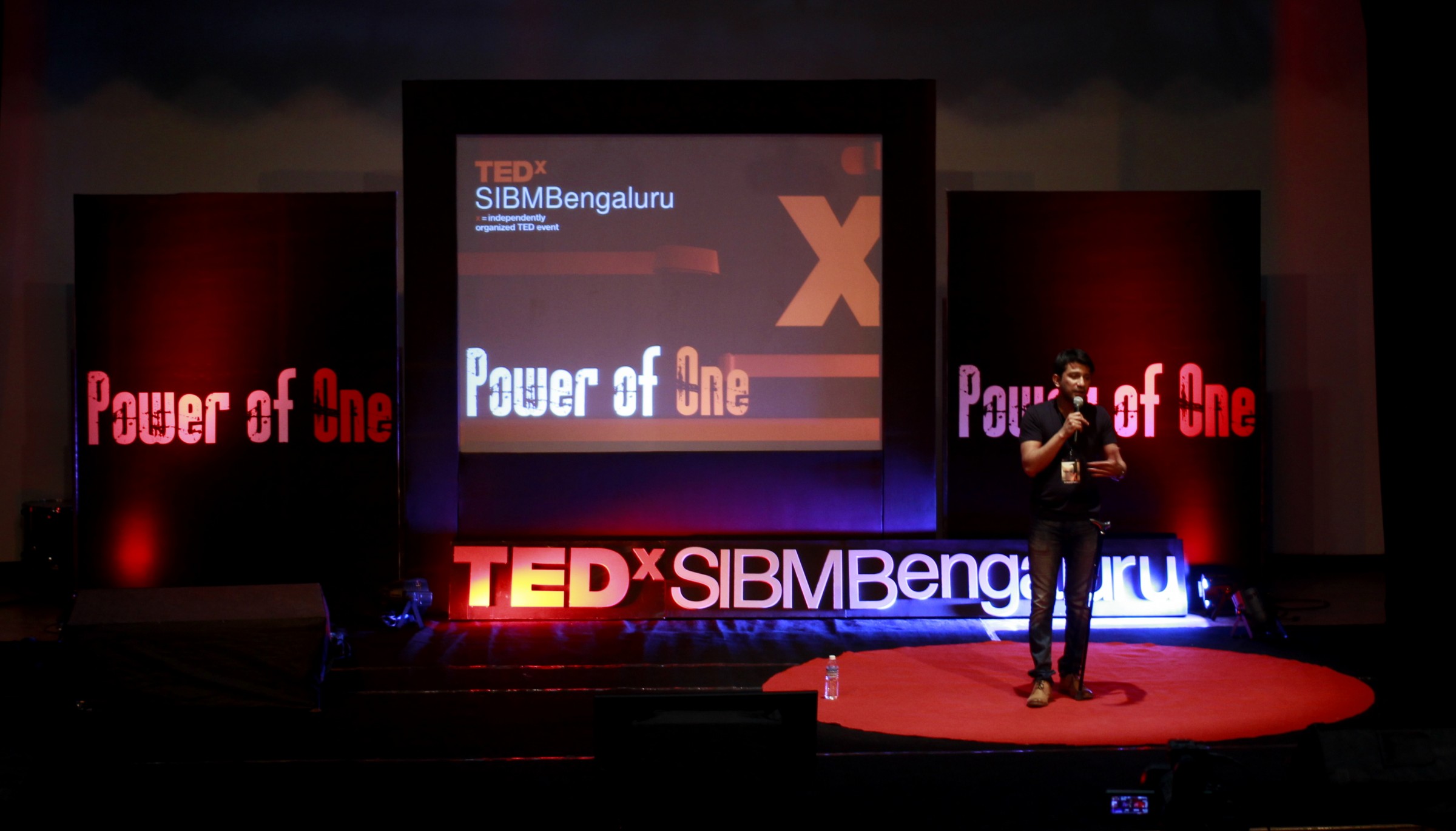 Bengaluru: It was the first time Aditya Mehta wore a helmet while riding a bike, and on that day his life took a drastic turn. He survived a road accident, thanks to the helmet, but was left disabled.
However, this accident did not deter Mehta. He overcame his challenges, took up cycling and went on to become the first Indian above knee amputee to cycle the fastest 100 kms and enter the Limca Book of Records.  He cycled for causes, won an Asian championship, raised awareness and bought in a change with his idea.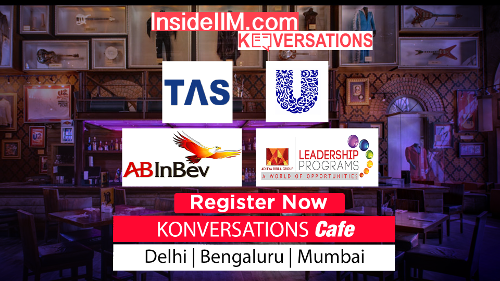 It was such ideas that led to forming 'Power of One', the theme of TEDxSIBMBengaluru, successfully organized at Symbiosis Institute of Business Management, Bengaluru.
The theme signifies that one can be the most powerful number, that change need not be driven by scores of people. All it requires is one person with one great idea to disrupt everything.
This theme is a testament to the work of people who have given everything to their idea impacting lives of others in their community or country, be it through social change or changes in Technology, Entertainment or Design.
The 12 speakers came from various walks of life   and served to entertain, motivate and inspire the attendees.
While Mehta said it is not about the body but the mind, renowned violinist Dr. Sangeeta Shankar stressed upon the importance of imparting traditions and modern values to children in equal doses to make model citizens.
On the same note, Abhayanand, the former DGP of Bihar, spoke on the economics of crime and how it has an effect on social development. The IPS officer, moved by what he saw during the course of his career, co-founded Super 30, an organization that teaches underprivileged students ways to crack the IIT JEE.
Sundeep Rao, a partially blind comic, left the audience in raptures with his take on how our society perceives humor regardless of whether it was offensive or mild.
Drone pilot Mrinal Pai spoke about his idea of applications of drones that is now even used by the police for crowd control while Arun Chandru, co-founder of Pandorum Technologies, gave insights into the future 3D printing in building functional human tissues.
Yashas Mitta, co-founder of Untold.in and Mukha, and Dhimant Parekh, co-founder of The Better India, spoke on how the social media was leveraged to spread stories of positivity and hope.
Other speakers included mentalist Adarsh aka Aathi, Naresh Narasimhan – architect and urban strategist who designed Church Street based on the Paris Model, and renowned wildlife photographer Sudhir Shivaram, who took to the profession after quitting a high profile software job at the age of 42.
The event ended with a performance by the Indian Jam Project, a musical collective, who give popular contemporary music tracks an Indian touch.
TEDxSIBMBengaluru envisions that its live speakers, talks, videos and interactions shall combine to spark profound discussions and inspire minds to usher in a world of possibilities. The driving force behind the event is an amalgamation of the incessant intellectual curiosity and creative bend of the mind coupled with the ingenuous spirit of innovation.
About TEDx, x = independently organized event
In the spirit of ideas worth spreading, TEDx is a program of local, self-organized events that bring people together to share a TED-like experience. At a TEDx event, TEDTalks video and live speakers combine to spark deep discussion and connection in a small group. These local, self-organized events are branded TEDx, where x = independently organized TED event. The TED Conference provides general guidance for the TEDx program, but individual TEDx events are self-organized. (Subject to certain rules and regulations.)
About TED
TED is a nonprofit organization devoted to Ideas Worth Spreading, usually in the form of short, powerful talks (18 minutes or fewer) delivered by today's leading thinkers and doers. Many of these talks are given at TED's annual conference in Vancouver, British Columbia, and made available, free, on TED.com. TED speakers have included Bill Gates, Jane Goodall, Elizabeth Gilbert, Sir Richard Branson, Nandan Nilekani, Philippe Starck, Ngozi Okonjo-Iweala, Sal Khan and Daniel Kahneman.
TED's open and free initiatives for spreading ideas include TED.com, where new TED Talk videos are posted daily; the Open Translation Project, which provides subtitles and interactive transcripts as well as translations from thousands of volunteers worldwide; the educational initiative TED-Ed; the annual million-dollar TED Prize, which funds exceptional individuals with a "wish," or idea, to create change in the world; TEDx, which provides licenses to thousands of individuals and groups who host local, self-organized TED-style events around the world; and the TED Fellows program, which selects innovators from around the globe to amplify the impact of their remarkable projects and activities.
Follow TED on Twitter at http://twitter.com/TEDTalks, on Facebook at http://www.facebook.com/TED or Instagram at https://instagram.com/ted.
SIBM Bengaluru
Ever since its inception in 1978, SYMBIOSIS has been synonymous with progress. The trend of progress has been continued by setting up of SIU's first campus outside Maharashtra at Bengaluru in 2008. SIBM Bengaluru is now one of the leading B-Schools of the country. The focus, now, is on matching global standards of management education. SIBMB instills a work culture which is unparalleled among various institutions. It provides a holistic approach to management which goes a long way in creating a dynamic identity. Vibrant student associations and committees complement the program with a number of activities involving institute-industry interaction.