A Thank You Letter For My Seniors At IIFT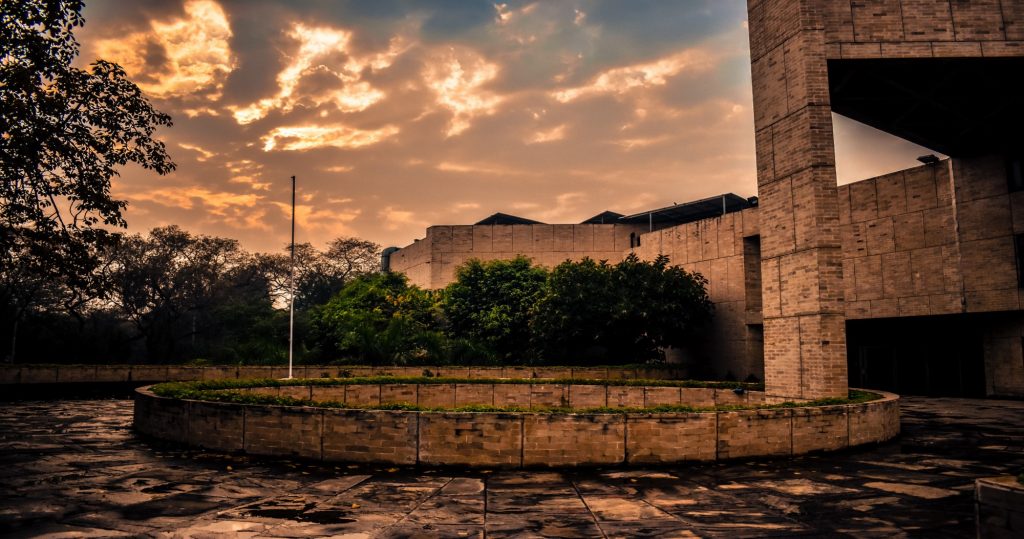 For how many of us does a B-school journey start with sipping coffee with our 'to be' seniors in a cafe, a month before the joining date?
It does for the 'IIFTians' and it did for me. One of the most interactive and informative session was DRIIFT'18. It was amazing to see the efforts put by the seniors to arrange these meets for the upcoming batch at 6 different locations of India. It was arranged to help us with our doubts and to facilitate a smooth transition to one of the most rigorous courses. The experience was memorable. That episode of 2 hours gave me the confidence of going to the right place with the right people.
Although, the story was quite different when we started. We were being trained to be the able to represent IIFT's brand for rest of our lives.
A short story from my 4th Day at IIFT:
Until now, I have had 3 sleepless nights while completing 12 assignments. My eyes are red and my brain is still processing the sudden change that my body has been through within these 3 days. We are all sitting in the auditorium. A senior member from the organizing committee called out "13A? 13A?"
After 2 calls, I realized that it's me. I stood up and replied "Yes, I am 13A". She asked, "Could you please repeat what she just said?"
I answered, "She was talking about the committee, their events"
She intervened, "Are you sure? Is she from the committee? Why will she talk about PHI?" The voice kept rising with each word she spoke.
"Sorry, I thought that's what she was talking about", I replied with my eyes rolling towards the floor.
Her volume lowered with disappointment- "Give attention next time, Sit down". I apologized and sat down.
I was humiliated. I was never scolded publicly in my entire career. The class was over and I stepped out of the auditorium. I called my best friend while walking towards the hostel. I narrated her the whole incident. My voice got heavy. A tear dropped from my eye. I cut the call after a short talk and started walking towards the stairs while my eyes were watery.
A short, thin girl was sitting on the stairs. She was from the senior batch. I was trying to avoid eye contact and continued to move. She asked "Hi, are you okay? "
I said, "Hi! Yes, I am ok. Thank you"
She insisted, "Its fine. You can tell me". Somehow, I felt assured and said "It is just very new and little difficult to adjust in this environment"
"It happens to everyone. Don't worry. This is just to train for what is coming in future. You will be fine in next 3 days and then you will miss these initial days. These are one of the best days you're going to have in college. Just enjoy and don't be stressed. For assignments, write whatever you understand. Just do them. It will be good for you. Just go with flow. Everything will make sense at the end."
She might have not said something I didn't know. But, when someone else tells you the same thing you tend to believe it.
I felt the confidence within me that I can deal with this rollercoaster ride. I understood that the humiliation I had seemingly faced was not the reason for my tears. It was the fear of failure.
And the rest is all history! Now, the fear is coupled with the excitement of learning new things.
This is what IIFT offers- the legacy of experience and knowledge. Everyone is helping each other to be better and to grow every day. There is a perfect combination of two kinds of people- One, who are harsh on you to teach you how to deal with the real world and second, the ones who revitalize you to deal with it. What makes IIFT the brand it is today, are the people here! They are inspired by the purpose of continuing the legacy and driven by the passion of upholding the 'Wings of Wisdom'.
The sleepless nights spent by our seniors for our better future inspires us to work hard. In my first few weeks, my most important takeaway is: 'It is only 40% of your total ability, always!'
This article is an effort to offer a short vote of thanks to all of them.
——————————————————————————————————————————————————————-
Which ABG company would you want to work for and why?
I aspire to work for Aditya Birla Capital Ltd. ABCL is ranked among top 5 NBFC's in India*. It is one of top 5 largest Assets Management Company in the country. It is ranked among top 5 fund managers in India. Despite of being started for less than a decade, ABCL is able to achieve this phenomenal success. People tend like what you were good at and appreciated in past. I believe, my strengths like Mathematics, logical reasoning, speed and risks taking capability makes me a good fit for the industry.
*Reference: https://www.adityabirlacapital.com/about-us