'The Contribution Of Each And Every Professor Who Taught Me Has A Huge Role To Play In My Success' – Bragadesh Vishwanathan, First Year MBA Topper (Finance) At Asia Pacific Institute Of Management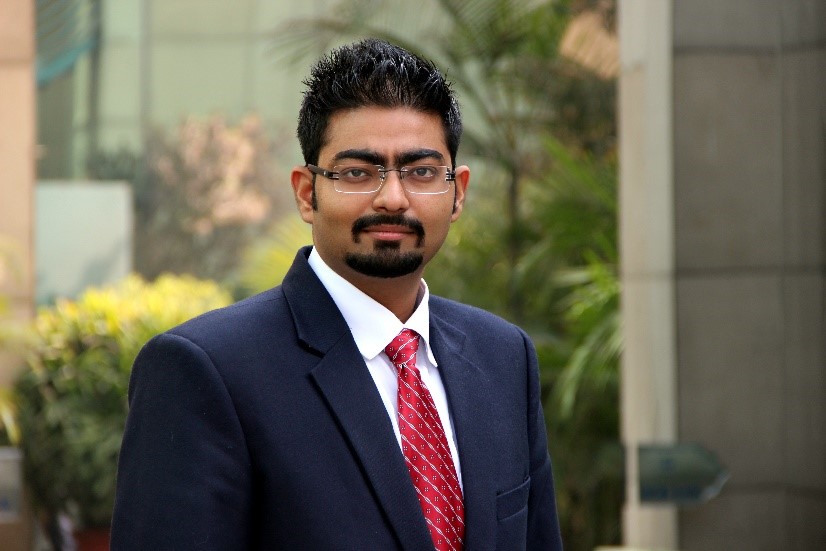 We bring to you an interview with Bragadesh Vishwanathan, the first year topper (Finance) from Asia Pacific Institute Of Management, Delhi (2014-16) below-
Tell us about your educational background. Why did you decide to pursue an MBA? Why did you choose Asia pacific Institute of Management?
I have a commerce background; I completed my schooling from Apeejay School, Noida, and further completed my Bachelors in Business Administration in Banking & Insurance from IP University, New Delhi.
MBA was one experience that was needed before taking a plunge into the corporate sector, as it gives an insight into the practical aspects of business, and a brief of various other departments, which would give an edge over the others while entering the corporate.
I secured 98.96 percentile in MAT and I was eligible for admission in almost all B-Schools, but I chose Asia-Pacific Institute of Management because of three main reasons: 1) Excellent Faculty, 2) Placement Record, 3) Infrastructure facilities, for example, a three floor library, air-conditioned classes, and much more.
"To be one amongst the toppers of my batch"- was that a strategy from day one of B- School or something that evolved eventually? 
To be amongst the toppers of my batch was one thing I have only dreamt of, even though I had the potential, I never realized it until the moment I got to know that I was one amongst the toppers. The strategy was always very simple, stick to the basics, follow what the professor says and be very sincere and regular in the day to day work and assignments.
Walk us through your academic journey in the first year – How did you pace yourself academically in the first, second term?
Our college follows a trimester system, so the first term was just a sort of revision of what I had studied earlier, (being a commerce student with mathematics, I had a slight edge of understanding the concepts faster) so it was just simple regular studies. Second and the third term were slightly technical, which required some more hours of hard work. Then in the second year, the electives from the specializations had to be chosen, which were definitely of my interest. I started reading Economic Times and following the stock market, to enhance my knowledge apart from the knowledge already available in the books. My grades improved considerably in the fourth term which gave me further confidence to do better in the terms to come, then fourth and fifth terms were actual understanding from the real life instances. I considerably picked up pace from the second year i.e. fourth term, onwards.
What is the contribution of your Professors/ college in your success?
Contribution of each and every professor, who taught me, has a huge role to play in my success. Any doubt, any time and they were always ready to give a helping hand. It's their guidance and support which has helped me become who I am today. They always helped me when I was confused on how to approach the career path that I had chosen, also they were very helpful on a personal level to boost up my confidence.
The placement team in the college was active in inviting companies for either campus recruitment or making an arrangement to visit them for final placements as well as summer internships. Few of the Companies that came to our college for Final Placement were S&P Capital IQ, HDFC Ltd, ICICI Bank, ICICI Securities, Ernst & Young, Indiabulls, Lloyds Ventures, Gartner, Naukri.com etc.
Tell us about the most interesting experience that happened in the last one year that changed your outlook towards the B-Schools studies.
Getting into a B-School is not only about studies, it also helps in the holistic development of an individual. In the first year I was an introvert who never participated much, then in the second year, after I won the First Prize in the Ethnic Day Celebrations, for representing my home state Tamil Nadu, I gained confidence and started actively participating in many more events. I was a part of the organizing team for the Foundation Day Celebrations of our college, which was a three day event, also I worked actively with the placement team of our college and accomplished many tasks, like designing, structuring and proof reading of the placement brochure, co-ordinating between the placement team and the students about the latest happenings, to name a few.
B- School is mostly about group activities. Were you used to this kind of team endeavour's or was it a new experience for you? How would you rate your performance during the team activities?
Yes, there were a lot of group activities, apart from the usual group presentations, we had HR activities, which again were group activities, but tested team coordination, leadership qualities, communication etc. joint efforts were required to lead their team to victory.
It was a new experience to me and I completely enjoyed it. I made sure I gave my best each and every time I was presented with an opportunity
I would rate myself 9/10 for my performance.
Tell us about your summer internship.
I did my summer internship with HDFC Bank. I was given a project to work on, which was a mix of Finance and IT, "Digitization of Retail Banking Operations – Scope for further expansion an HDFC Bank". Basically this project was about finding out the penetration of HDFC Bank in various age groups and income groups and find out their willingness on moving to a digital platform, i.e. making payments, money transfer etc. using either the mobile platform or via web.
How important do you think is the involvement in extra-curricular activities? Do you think these activities tend to deviate a student's mind from the initial academic goals set?
Involvement in the extra curricular activities is very important from the overall development perspective. Even though it might seem like a deviation, but it is not; it helps you mature as an individual, teaches you decision making, brings out the leader in you, time management etc. Of course, Studies are important, you should devote sufficient time to study and prepare well for the exams.
What would you like to advice to this year's batch w.r.t academics, activities, & in general about the B- School life? 
My advice to this year's batch will be always follow a routine, be regular and sincere with whatever assignments you get, whether it is related to studies or Extra Curricular Activities, practice time management and read Economic Times or Business Line or any Business Newspaper to know what is happening around you in the Business World, it could be an IPO, A merger or a takeover or bankruptcy, financial crisis etc.
Your time in the B-School will be the time of your life which will prepare you for the corporate life.
And, when in doubt, take suggestions and opinions from your faculties or your seniors.
Follow your Dream, Make it Big!! Good Luck!!
———
About the interviewee (in his own words)–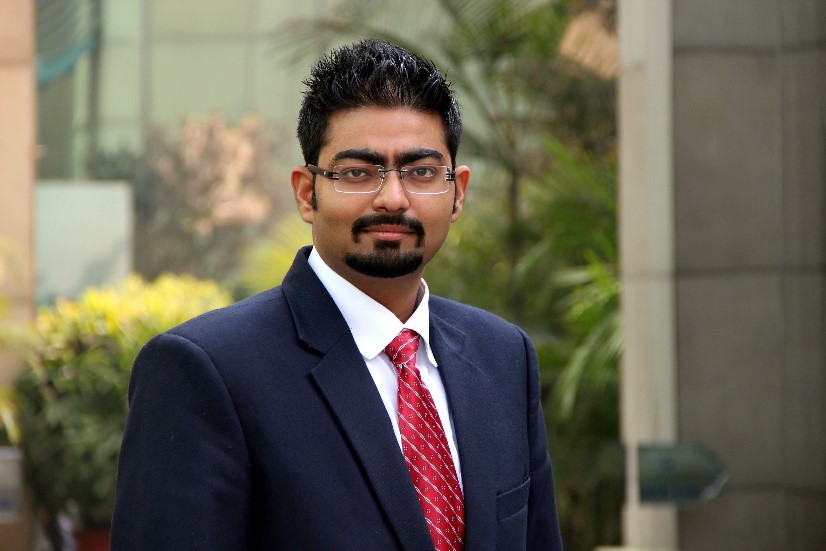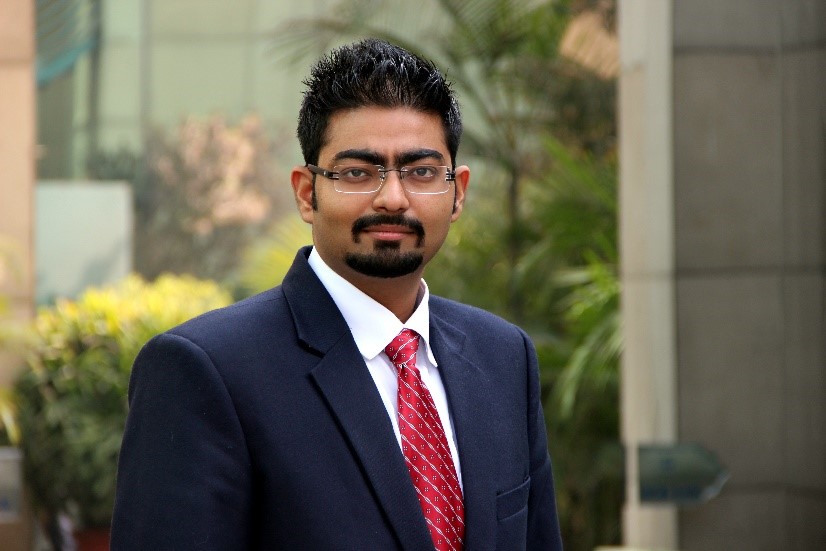 I am Bragadesh Vishwanathan. After my schooling from Apeejay School, Noida, and a BBA (Banking and Insurance) from Maharaja Surajmal Institute, IPU, New Delhi, I completed my PGDM, with specializations in Banking & Financial Services and International Business from Asia Pacific Institute of Management, New Delhi. Now, as a part of further education, I am pursuing CFA, as I have keen interest in taking up Investment Banking as a Career. I have been very sincere, determined, punctual, dedicated, meticulous and responsible throughout, which I definitely would be carrying on further as it has really helped me achieve a lot.