The Many Roads To An MBA – A Doctor In TISS, Mumbai – Natasha Salunke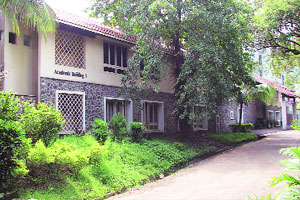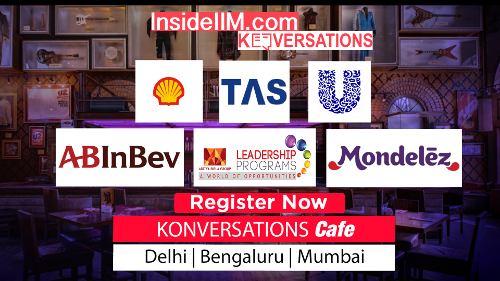 How does it feel to be one of the few non-engineers at TISS?
It's a unique feeling. Everyone in my batch addresses me as Doctor. They show me a lot of respect. My friends understand my limitations as a person without a technical background and they do help me out now and then in technical issues. Many approach me for a medical consultation. I counsel them, advise them and I feel very proud to be able to do so. So, life at a B-school, being a non-engineer is being made to feel special.
What prompted you to take the plunge and pursue a management degree after graduating?
After MBBS, I wanted to enter civil services. I worked at hospitals, mostly in emergency departments, on and off. I prepared for 4 years for services, gave 5 UPSC exams, went till the interview stage, but still could not make it to the final list. The post that I landed up with in state services did not satisfy me. So I went ahead looking for new avenues where I could make use of my leadership skills and administration skills. It was also a question of earning respect and a good remuneration. This made me think of management as a career option. I filled a CAT form in 2015, but did not appear for it. Finally, I made up my mind to give TISS-NET. Hospital and health management were too on my mind. I talked to lot of people in those fields. The prospect of working in diverse sectors excited me. And hence, I preferred Human Resource management above all.
Being from a non-engineering background, how was it to prepare for CAT/Any other Entrance exams? What was your preparations strategy? 
To be very honest, I was scared of CAT. Being a doctor I had long lost touch with algebra, geometry and trigonometry. It was a challenge for me to practice it, complete the test in time, and score in competition with the engineers. Hence I decided TISS-NET was my thing. I had good aptitude skills due to UPSC experience. I was well read, hence good at general knowledge. And English comprehension was not a problem. Thus, I scored well in TISS-NET and secured my seat to success.
Did your academic background help you have an advantage in terms of academics at the Business School?
Actually, there is no connection between the medical subjects and management subjects whatsoever. Luckily enough I had studied public administration, economics and sociology for civil services preparation. Having a basic knowledge of all these subjects helped me understand the first semester subjects of human resource management, organizational economics and organizational sociology to a great extent.
How has your journey at your B-School been so far? How do you think exposure to management education has honed your skills? 
So far my journey at TISS has been topsy-turvy. I joined with an expectation of a cool comfy course compared to medical school's hassle. But I was proven wrong. B-schools are definitely more hectic than any other stream of education. I barely breathe between travelling for over an hour to TISS, course lectures, foundation classes and Company PPTs. For first few months I reached home by 7-8pm. Now I reach by 11pm-12am. Its hectic, but interesting to have such a busy day. My life is full of challenges now-a-days and I am enjoying it.
Exposure to management education has taught me the value of keeping myself updated. It has taught me punctuality, discipline and order, over and above what I learnt at medical school. I also learnt the art of multi-tasking here. How to squeeze in time for assignments and how to be attentive, listen and grasp for long hours also were some important lessons. All in all, B-school has added to my patience and personality altogether.
What are your expectations after having graduated from your B-School?  What kind of roles would you like to pursue? 
After graduating from B-school, I would like to move to a city like Gurgaon or Bangalore, with a decent package, in an industry like media or FMCG or pharma or medical equipment. I would like to pursue roles in Recruitment and Selection, Learning and Development/Training areas. I would also like to become a HR generalist or a BHR.
Any message for the non-engineers aspiring to join TISS or any other B-school?
For the non-engineers, I would like to emphasize that they need not be apprehensive regarding the treatment they would get at B-school. Their uniqueness is their asset. Everyone is accommodative and helpful and Engineers are great people to make friends with. The only thing you should consider while getting in is that how passionate you are to become an HR professional. The amount of dedication should me immense to undergo such an intensive course. Many a times you would think what am I doing here. Your faith in your bright future as HR must be strong to sail through this.
——-
About the Author: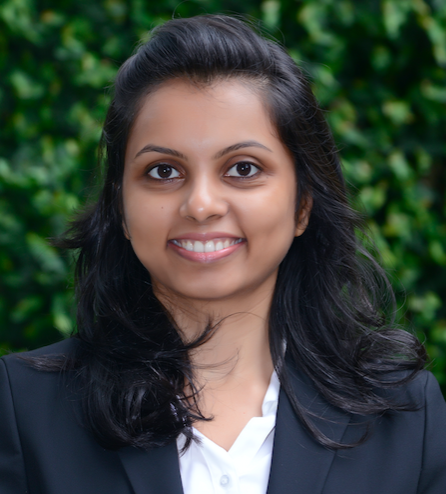 A foodie by heart, Natasha simply loves Bombay. This lively girl, like to party hard and try new things and that is how she landed in TISS from grant medical college. Natasha loves to read and dreams of travelling the world someday.
ARC TISS
Aspirant Relations Committee manages the entire gamut of admission related activities from aspirant mentoring to onboarding, and the induction process. The committee also manages the social media platforms for TISS Mumbai HRM & LR where it deals with public relations as well as branding related activities.