There's More To Life – Start Giving, Spread Smiles – IIM Sirmaur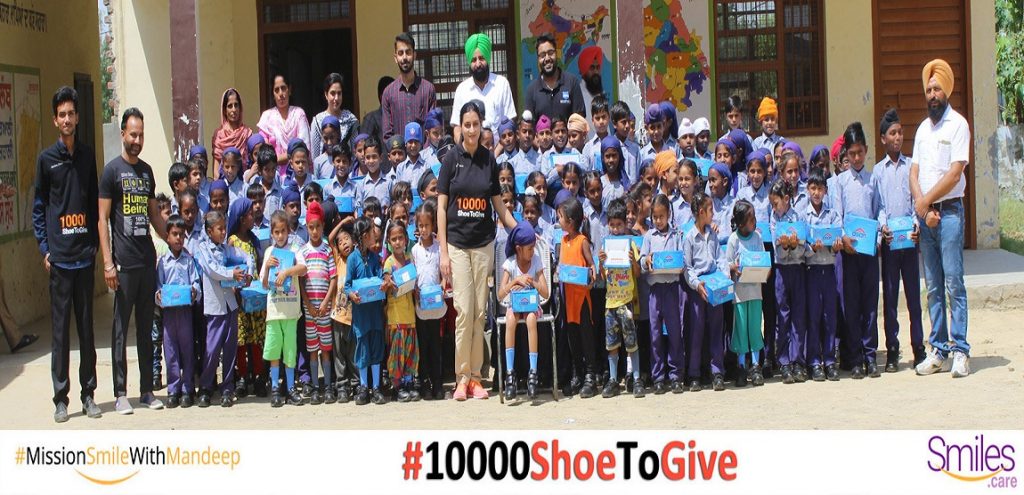 The question here is how? How two IIM Sirmaur students Abhishek Kumar Gupta and Aniket Chandani did reach a Government Elementary School located in Bakipur, a small village in Punjab, roughly 370 kilometres away from their college? Well, the answer to that question is Smiles.care, an NGO with a vision to bring smiles on the faces of the oppressed human spirit through compassion and understanding by providing them with economic, moral and social support. An initiative was taken by the present CEO and President Ms Mandeep Kaur Sidhu.
Now the next question comes, why? We were there to bring a smile on the faces of 212 underprivileged students studying in the Government Elementary School, Bakipur by providing them with new shoes. This was a part of a mission started by Ms Mandeep Kaur Sidhu, "10000ShoeToGive". She is on her way to achieving this target, this campaign was another step forward towards the success of the mission. The NGO is also involved in works like distributing food, clothes, blankets, etc.
In contrast to the general perception, this government school had a dedicated team of teaching and non-teaching staff. The staff is really motivated and committed to providing the students with quality education and sports facilities. Apart from studies they also want the students to get involved in some co-curricular activities. A major concern that the teachers pointed out was that though the students are good in sports and extracurricular activities, they are not provided with a platform where they could get exposure and get their talent recognised.
The students studying here come from financially weak families. The Government of India under the article 21A, Right to Education Act, 2009 is doing its best to provide these students with quality education. The government is also putting in efforts to provide these students with basic amenities such as clothes, shoes, textbooks, library, Mid-day meal, medical health check-ups, etc. What the government is unable to do is provide these basic amenities of standard quality. This is where NGO's like Smiles.care gets in and help these students with clothes, shoes, etc.
We not only gave shoes to the students but also with compassion, love and a smile on our faces filled their bare feet by putting on the shoes with our hands. When we touched their feet we could see the smile on their faces, the joy they felt within was immense. These smiles were not just any smiles they had love, affection and respect for us. That feeling is inexpressible, the joy that you get by giving.
It is the intent that matters and not the object. It could be a shoe, a dress, a book, a meal or anything else, what matters the most is to give, to contribute with warmth, love and affection.
#MoreSmilesEachDay.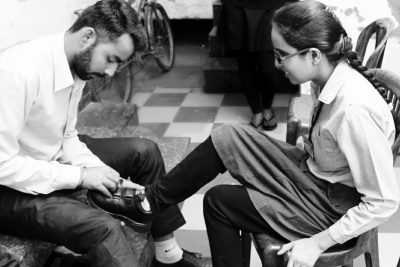 ———-
About the Author:
Abhishek Kumar Gupta, IIM Sirmaur
Aniket Chandani, IIM Sirmaur