United We Stand – IIFT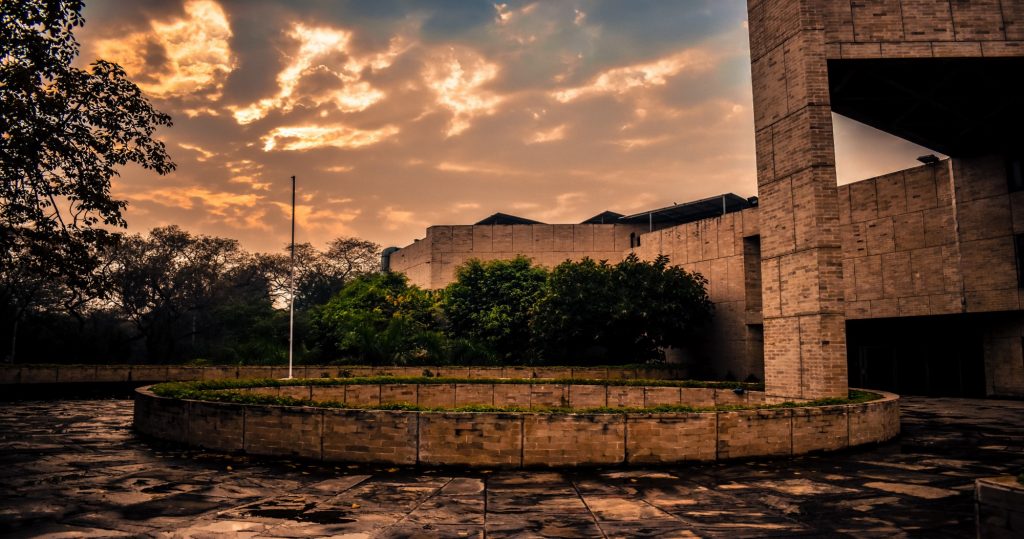 Now that I have started typing, let me tell you about IIFT as and how I see it.
Inception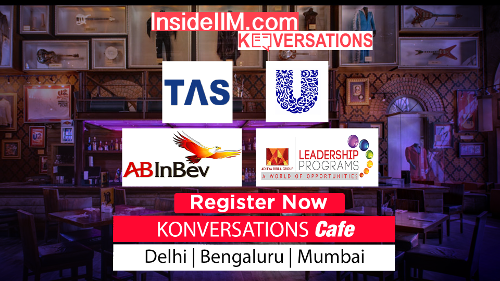 24th June, 2018
I stepped into IIFT with seven odd suitcases that needed to be carried up to my room which happened to be on the 3rd floor. The temperatures were soaring and my sweat glands were over working. The warden wasn't allowing me to go to my room without filling the hostel form. While I was filling the form, my parents were struggling to carry the luggage up the flight of stairs. You can imagine what a pain it might be for two 60+ people to lift bags that weighed nearly 10-15 kgs each and that too after a tiring train journey of 12 hours.
While we bonded
I was feeling miserable. But within two minutes, I saw a smiling face in the crowd. A young lady (probably a senior) walked up to my parents, greeted them with a loving 'Namaste' and helped them carry some of my bags to my room. I stood there watching the entire scene play right before my eyes while I filled that dreadful form as fast as my hands would allow me to.
Before I could walk up to her and thank her, she disappeared.
Parichay
25th June, 2018
The day marked the beginning of our personality development program called Parichay. What should have been a fun-filled yet hectic program fell upon us like a nuclear bomb. We were not boggled by the 1.5 hour sleeping time we got. What amazed us was the well-orchestrated (and faked) rudeness of our seniors. Such was the intensity of criticism that by the time we had managed to survive the first 16 hours of the day, we were already questioning our own mental faculties because according to them, whatever we said was nothing but GAS (Globally Accepted Shit).
All-nighters on the floor of Old Hostel
But as Leonardo DiCaprio puts it in The Aviator, "Don't tell me I can't do it. Don't tell me it can't be done." Chanting this mantra, we persevered.
Half Way Through
28th June, 2018
Sleep deprived and hunger stricken, we all were hoping for Parichay to end soon. Our body and mind were buckling under the pressure. Somewhere in the back of our mind, we knew that the organizing committee was making us go through it for our own benefit. But accepting this was a Herculean task.
Neck deep in work during Parichay
The first symptoms of the unsurmountable pressure began to appear from the 3rd day of our PDP sessions. People were fainting. Some were sleeping through the guest lectures. Some were not able to eat properly due to the short 15-minute interval we got for our meals. Fortunately, these initial symptoms of unsurmountable pressure also paved the way for us to take baby steps towards unity.
Batch of 2018-20 banking on limited hours of sleep during Parichay
I witnessed people taking extra food in their plates to avoid long queues. Many shared their limited ready-to-eat inventory with people. I witnessed people sharing something they hold dearer than their own life – Wifi and hotspot passwords. When students from our batch fainted, OCs took the charge and escorted them to hospitals, feeding them glucose and rubbing their feet on the way. Boys from C9 hostel found 2 hours of refuge in the rooms of boys in the Old Hostel despite the space crunch. There were instances of 3 Old Hostel boys sharing their beds with 3 boys from C9 just to ensure that they too made the best of their 2 hours of sleeping timeline.
Sigh of Relief
1st July, 2018
You might have heard about 'calm before the storm'. Parichay taught me things the other way round – 'calm after the storm'. While we all were working on our next group assignment, all the seniors walked red-faced into the auditorium, emitting verbal fury like a steam engine emits steam. It is hard for me to fathom how many times would they have rehearsed the entire episode to get it right in front of us. We were told to stand up, keep our heads down and walk out of the auditorium. Scared to our death, we walked out to the Wings of Wisdom and voila! What do we get? A heartwarming welcome message with a cheery 'We love you batch of 2020'. The entire college reverberated with 'Go IIFT Go' and 'We love IIFT' chants. The decibel of the chant clearly signified that the unity of our batch was not only in our hearts but also in our expression. Seniors burst our stress bubble by hugging us and welcoming us to the IIFT familia and most importantly, assuring us that we are not a batch of numbskulls!
Batch of 2018-20 at the end of Parichay
This marked the end of our strenuous first week and had most of us in tears. Tears of joy were shed not only by the batch of 2018-20 but also by the batch of 2017-19 as they partied with us, reminiscing their own days of Parichay. This is IIFT Delhi as I witnessed in the first week of my course. I realized that we cannot survive without each other. I realized the importance of our seniors as the real-life Dhruv star to guide us through the rigor of the first year – a phase they have already gone through.
These brick walls mean nothing until and unless occupied by people. IIFT's uniqueness lies in the ghost bond-like cohesion among its students, the foundation of which is laid down during the first week of our course i.e. during Parichary. The kind of unity that is hard to establish amidst the neck-breaking competition. The kind of unity that I root for.
——————————————————————————————————————————————————————-
ABG Company:
I would love to work for Aditya Birla Fashion and Retail Limited for a number of reasons, the first and the foremost being the sure shot improvement of my learning curve. As far as I have researched, the work is demanding and fun and I put both these parameters on high regard for work satisfaction. The vibrant culture of ABFRL is another consideration which tempts me to the company. Most of the leading apparel brands like Peter England, Forever 21, Louis Philippe etc. are from Aditya Birla Group. It will also be an opportunity for me to be associated with a leading name in the industry. The company provides one of the best platforms for developing self through multiple experiences by handling tasks of varied scale and complexity. The support of fellow employees and mutual respect for fellow workers is something I cherish and both of them are harbored in abundance in ABFRL. Lastly, all the brands work independently in Aditya Birla Fashion and Retail. If after a certain period of time, an employee reaches his saturation point with respect to opportunities for self- improvement, he can easily switch to a different brand within the same company. In this manner, talent is retained within the organization and the employee too won't have to search for opportunities outside the organization.