Women's Dilemma in the Corporate World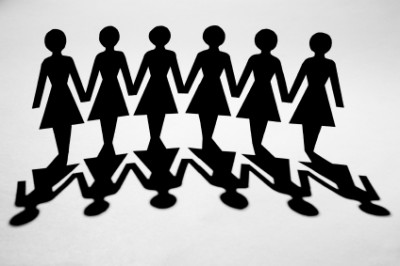 With International Women's Day on March 8, I ponder on the state of women in the so called majestic Corporate World which enthuses one and all.
They say we are moving towards equality: equality at home, equality at work, equality at marketplace etc. but for a country like India, I feel rules and regulations don't really matter, what matters is our deep routed narrow mindset across generations. This restricts our thoughts and discernments to go beyond the established societal norms.
Looking from a management perspective, women's position in managerial roles has improved, although not to the extent it should have been. Pursuing MBA from a premier B-School, I have always dreamt of reaching great heights in my management career but one thing that haunts me is whether the society would support me, if my parents would be proud of me working late hours, if my in-laws would be supportive if I travel cities to meet my job requirements and most importantly would my better half be the same loving and caring one even if we don't catch up for dinners.
My mom is a working lady. She has been through all phases of work-life balance and the problem a working woman faces at every stage of life when crossroads made her sacrifice her career. Looking at my dreams of doing a Sales and Marketing job, she gets apprehensive. Understandably, since society has been the major source shaping her thoughts.
Recently I attended a panel discussion of IIMK alums on ''Women In Management" held during one of the Alumni Meets. The panel had both male and female alums at senior management positions. The discussion mainly revolved around how women face difficulties during maternity or during promotions when they have to sideline their career aspirations because of their family needs. It is quite intriguing to know that even after such difficulties, girls like me aspire to be like those who have proven themselves against all odds like Mother Teresa, Indira Nooyi, Kalpana Chawla, Patricia Narayan among others.
Let's all make a promise on this International Women's Day that we will let every woman in the country live her dreams!!
Thanks and regards,
Mansi Verma
Student, First Year
IIM Kozhikode