XL Meri Jaan! – 10 Things That Make XLRI Jamshedpur Special
From XL ki Kudiyan to XL ka Mafia, from Bishu Da to Dadus, about MAXI and Dracula, about the XL culture and XL placements, Let us sketch a picture of life at XLRI for you and enumerate ten factors that make XLRI Jamshedpur a special place for MBA aspirants throughout the country!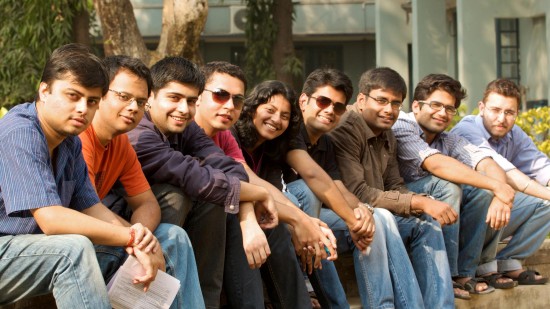 1. The XL culture
XL culture or XL bonding is what makes XLRI stand out from the rest of the B-schools. A small batch size ensures that everybody knows almost everybody else. Seniors are regularly seen helping out juniors, even before their own exams. But more than that, it is the feeling of oneness and the sense of cooperation that binds the entire XLRI community. As another batch of starry-eyed XLers are about to witness over the next two years, XL culture goes beyond students, faculty, staff. It is what XLRI stands for and as rightly said by dean P Ray, it's something that can only be experienced and cannot be explained. XLRI unsurprisingly always has a healthy gender ratio; which many other B-schools are trying to achieve with special efforts. The diversity results in creativity and provides whole new perspective to all the student initiatives. The Hostel complex is very near the learning center & library moreover male & female hostels are adjacent. This facilitates strong interaction among the student community.
2. The Brand
XLRI is regularly counted among the top 5 B-schools of India alongside the IIMs. XLRI has created a special position for itself in the B-school landscape of the country. The oldest business school in India is now in its 63rd year. Founded by Jesuit fathers in the steel city of Jamshedpur, XLRI is the top ranked school for Human Resource education not only in the country, but considered as one of the finest in Asia-Pacific. XLRI's Business Management programme too is counted amongst the top 5 in the country. The aspirants have to go through the mother of all management tests in the country- XAT. Remember being in a private school, the 239 batch-mates of yours have been selected purely based on merit. Mind you, this only makes your competition tougher!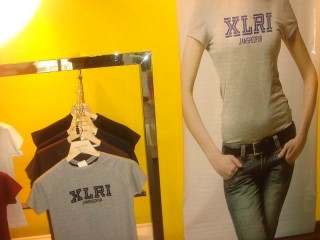 3. The Batch size, student-faculty ratio & the infrastructure:
XLRI currently has 120 students in each of Business management & Human resource management courses. XLRI boasts one of the best student faculty ratio among Indian B-schools, which is boosted by good number of visiting and guest faculties. XLRI was recognized by London business school among top 5 institutes in India for management research. XLRI hosts world class facilities. The 24hr LAN and Wifi connection in hostels, Lecture Hall and the library ensures students can work uninterrupted at any time of the day. The Jehangir Ghandy library is equipped with hundreds of journals. Finance enthusiasts can make use of the Bloomberg terminal. There is also access to SAGE, Proquest, EBSCO, CMIE journals and many other online resources to help students in their research work.
4. Work while you work, play while you play
The academic rigour at XLRI is sure to keep you busy throughout the term. But, fun at XLRI comes in the form of a huge number of on-campus activities ranging from a quizzing league to Public Prod to parliamentary debates to seniors V/s juniors sports meet to adventure treks. These, of course, are in addition to the humungous number of intra-college and inter-college competitions that happen round the year. Committee events see eliminations rounds happening through the night with teams competing in case studies, AD-making, etc. Dracula, Sportscomm & Flix make sure that you have fun throughout the year. Ensemble the management fest of the Institute is one of the most awaited event in B-school circuits.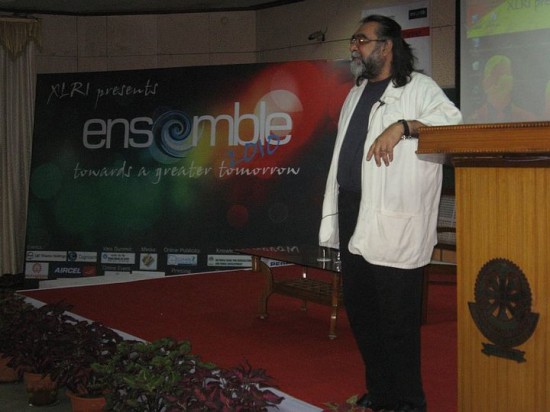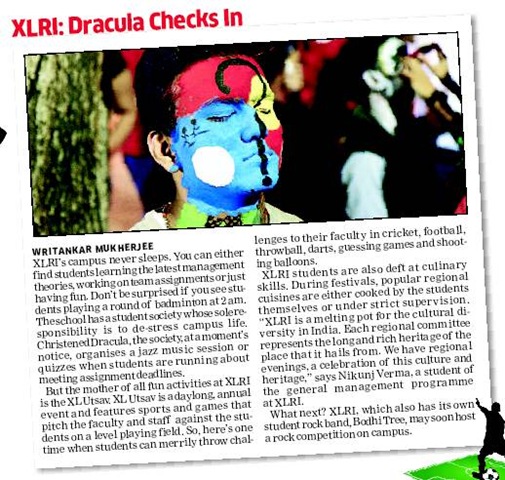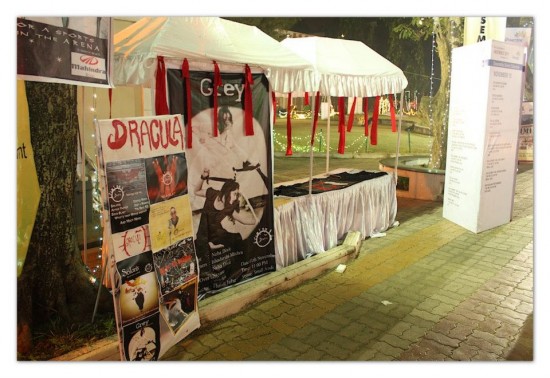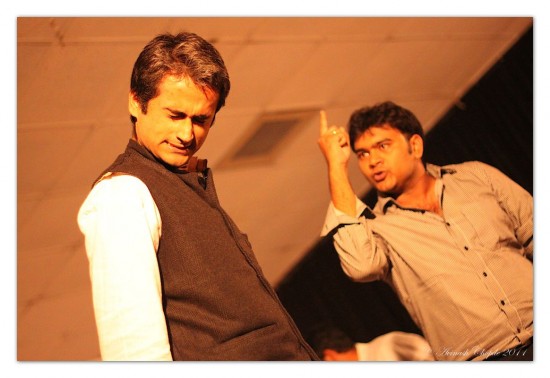 5. Alumni Network aka XL Mafia!
You may think what is XL Mafia? Well, once you become an XLer, you become a part of the rich alumni network of XLRI. Being the oldest B-school of India, the XLRI alumni network has deep penetration in the industry. XLers enjoy coveted positions in almost all the major companies. Not to mention, the HR Leadership in almost all the companies operating in India has XLers. Every year XLRI hosts Alumni Homecoming and Silver Jubilee celebrations (for the batch graduated 25 years ago) when the current batches get a chance to connect with the alum. Throughout the summers XL-alum meets are organized all over the India, where the interns get a chance to bond with the mafia!
6. Life@XL
It's not all academics at XL; Bodhi Tree the XL band has produced many songs which have touched the hearts of millions. In fact, XL ki kudiyan is one of the most famous song in management & engineering colleges!! Other popular numbers include GMD and XL Meri Jaan. The Bodhi Tree is the official campus band of XLRI – the only Indian B-school to have one and unarguably, the most well-known campus band in India. The live performances of Bodhi Tree are eagerly awaited by XLers. The jamming sessions of Bodhi Tree are also quite popular.  Sports are taken seriously and with all the facilities in campus, XL over the years has developed an awesome sporting culture. Come to Jampot and you may forget the India-Pakistan rivalry in cricket matches. The legendary XL-IIMC sports meet sees charged passions and emotions that are hard to see otherwise on B-school campuses. The battle spills to off the field as well, with crowd support becoming the decisive factor. The institutes take turns to host the meet that sees the host team welcoming the guest team with a "warm" welcome. It is the time when even the geeks & nerds leave their books to holler for their institute.
7. Student Exchange
XLRI has tie-ups with top international schools such as Darden, ESADE, EM Lyon, Muenster for its exchange programme. About 20 percent of the batch spends a term in one of the partner institution. Most of the seats are available to both HR and BM programs. Around 40 international students spend a term at XLRI every year and get a flavor of studying in the Indian environment.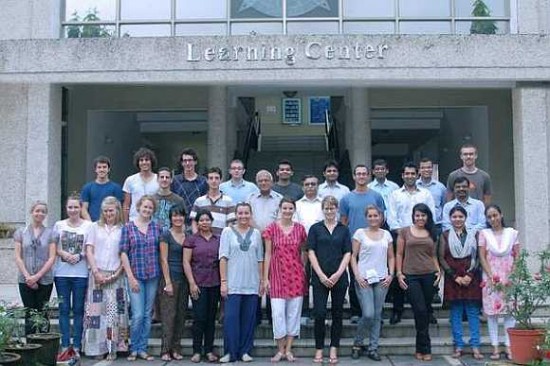 8. XL Utsav, Regional Nights and Some other nights!
There is regular interaction between students and faculty in XL Utsav and dinners by Regional Committees. Regional committee dinners are special regional nights with cultural performances and sumptuous food thrown in. There are regular hostel parties with music and "goodies" that go on till the wee hours of the night, and are the source of many college rumours!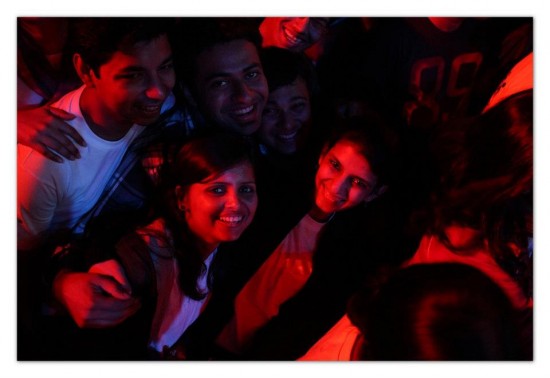 9. The multidimensional B-school
XLRI has pioneered in multiple innovative initiatives. MAXI Fair, the first of its kind in India, established by Prof. Sharad Sarin, provides marketing research arena not only to students but also to corporates. Multi-discipline Behavioral study Lab and Sports marketing are other pioneering strides. The Student Fund an initiative by Finance association provides hands on real world experience to the investment enthusiasts. XLRI, following the Jesuit spirit of magis strives for welfare of society. Social consciousness is part of XLRI, students get a first-hand experience of Indian Villages by the village exposure program initiatives. Conferences on Social entrepreneurship and inclusive financial innovation are steps in those directions. XLRI also has an incubation center for social entrepreneurs. Social initiatives by students are led by SIGMA.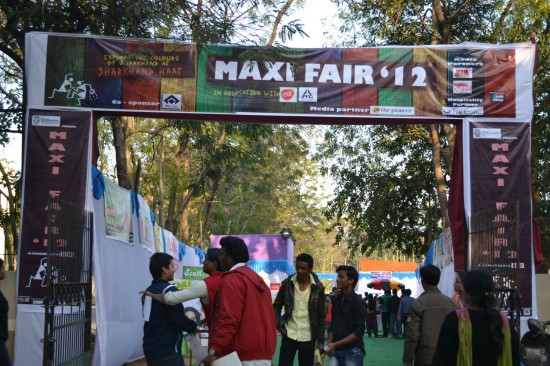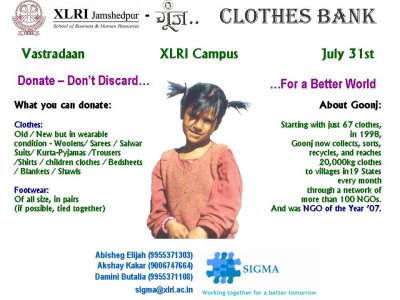 10. Placements
…. and yes in at the end of a dream like journey of 2 years you get a job too! The reason why students (well, most of them!) join MBA. Placements at XLRI have been great over the years. Both the summer placements and the final placements in the year 2011-12 were completed in a record 4 days. Several International locations were offered to summer interns including Switzerland, UK, Australia and Singapore. As we say in XL "we Rocked while others Rolled". Despite the locational disadvantage, XLRI is the preferred choice of recruiters. Novartis every year offers its prestigious HR leadership role based out of Basel, Switzerland. Other top names that recruit from XLRI include McKinsey, BCG, NM Rothschild, Aditya Birla Group, TAS, P&G, Kraft-Cadbury, Goldman Sachs, Citibank, Standard Chartered, DBS, Nomura, Hay Group, Accenture Management Consulting, KPMG, Aon Hewitt, Amazon, Ernst & Young, Unilever, ITC and PepsiCo. Detailed placement report is also available on InsideIIM.
By: Anusheel & Tanaya 
To read articles from XLRI alumni and current students and all our stories about XLRI click here
Also Read:
Insights@InsideIIM :  A must read section for any management education aspirants, current students or recruiters

The Most definitive Student Exchange Programme Report – 2011 (One of its kind report for top business schools in India)
New ! – Industry Series : Interview with Rishiraj Singh Pruthi – Head, Customer Marketing at Abbot Nutrition
Read our Final Placement Reports for the Class of 2012 :
Final Placements :IIM Lucknow – Class of 2012
Final Placements: IIM Bangalore – Class of 2012
Final Placements :XLRI Jamshedpur – Class of 2012
Final Placements :IIM Kozhikode – Class of 2012
Final Placements :IIM Calcutta – Class of 2012
Our facebook page : InsideIIM
Follow us on twitter here : @InsideIIM
External Linkages
Established in 1999, ExLink is the media, branding and PR cell of XLRI Jamshedpur. Responsible for managing print and social media branding for the institute, ExLink is the face of XLRI to the world and maintains relationships with all stakeholders such as prospective students, recruiters, alumni and internal committees on campus.