3 People At XIMB That Have Made A Difference To My Life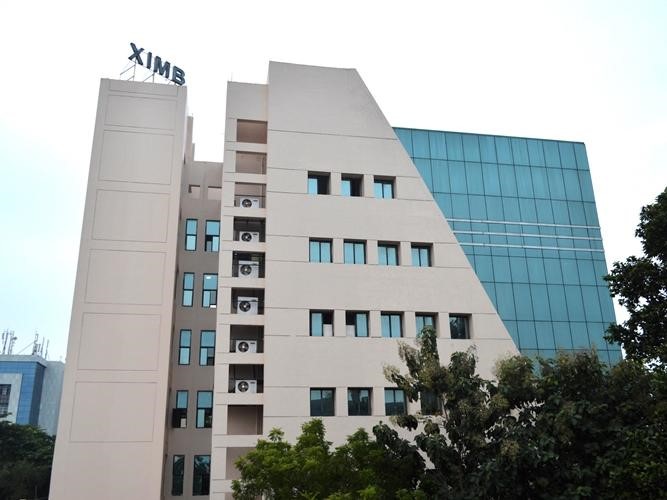 Into the third week at XIMB, I am with these super-fun-crazy-annoying-yet-intrigue-vitamin-B people. They have astonished me, proved me wrong, lend a hand at times and yes, I am in my right mind when I write about these crazy people.
Another day starts at XIMB with shouts from roommate Rajashree Patra, to rush and make haste to class. Rajashree with her graduation in Agriculture background, living in Bhubaneswar for last 5 years, directed me right and left while exploring the city. No doubt, she has earned herself a sharing room and half my name.
Then there is Anish Ittoop John, the microbiology graduate meme-emperor of our batch. Look for a guy with headphones on his head, eyes glued to screen checking manga stuff. If Anish is in the vicinity, gather all your ammo, who knows when he will throw a joke or meme or some random stuff at you. I repeat if he is within sight, always stand your guard.
By throwing stuff, it reminds me of Abhinav Gupta, the sportsperson slash IT graduate. He showcased his leadership qualities during Xsports event from clean bowling batsmen in cricket matches to leading section B with Xsports winner trophy after a period of 10 years. Talking of leadership qualities, I am also quite impressed with the way Lakshmi Prasanna, our class representative is managing her responsibilities breaking all notions of a typical Telecommunication graduate. She may look petite and sweet, but when she speaks she is all about confidence, poise, organization, planning, multitasking, efficiency and effectiveness.
A glimpse at batch and you will find people all the way from Kochi to Guwahati, contributing their unique identities to class discussions, learning and unlearning things together, and promising potential candidates in the making.
ABG Company I would like to work for :
Retail sector of ABG consisting of More supermarkets, megastores and other brands, with a variety of promising FMCG products and merchandise, catches my attention. The retail market in India is undoubtedly a fastest growing opportunity with about 1.2 billion people, accounting to 10 per cent of the country's GDP and employing about 8 per cent workforce. There has been an upheaval change in the definition of shopping format and consumer buying behaviour, promising high growth potential.
– Raj Laxmi
BM, 1st year, XIMB