Here, I would like to talk about some of my crazy batch mates.
He is known as the chahca of IIM Trichy. The guy with the most work experience in our crazy group. He is a very mature and knowledgeable guy. He has an experience of working in Hindustan Aeronautics Ltd (HAL), so he has a lot of inputs to share with us about the fighter jets and the helicopters that he had worked on. He is my go to Operations guy. The ironic thing is the guy always has some sad-ending stories to share from his past which make us chuckle.
He is known as the Spidey of the group (Tom Holland one). He is a comic buff, fan of both DC and Marvel Universe. He loves cartooning and I have been astonished to see some of his sketches, especially that of Batman and Flash, both of whom are his favourites. He is an awesome gamer who spends his nights playing Counter Strike. He also has a big collection of novels which comes from his literature background.
He is the CR (Class Representative) of our class. He is the DML of our group securing the 3 rd position in the entire batch. He is the guy who takes our problems to the faculty, gets the deadlines extended thus makes our life a little easier. He doesn't watch movies, TV-series, Sports ; for him Studying books is a source of entertainment. He also carries the responsibility of providing balanced nutritional food in his capacity of being the Mess secretary.
He is a partial CA, the 2 nd DML of the group. He is also the treasurer of IIM Trichy, a pure Marwari at heart. He is the one of the most studious guy, will be ready with all the pre-reads, submissions done much before the deadlines. However, he is a slave of his phone. He loves cricket and is an attacking Opening batman and a fast bowler. He is great at poker, almost impossible to beat him.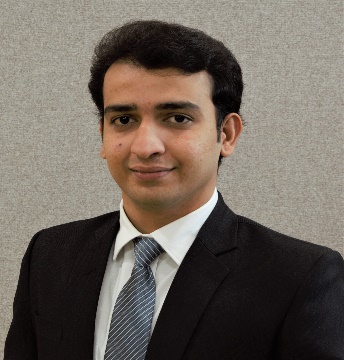 He is most sincere guy ever at IIM Trichy. Bhavesh has a slogan to his name Sahin Hain Bhavesh! Bhavesh never does any wrong thing. He has been a University topper of Mechanical Engineering branch. He is always ready to help others be with academics or any other thing. He is also the core member of our Operations club SigmaEta. He is big fan of the Hitman, Rohit Sharma, the only thing that can keep him away from his books.
Which ABG Company Do I Want To Work For And Why?
The Aditya Birla Group company that I would like to work would be Idea Cellular, after the merger Idea-Vodafone. Before coming to IIM Trichy, I was working as a Telecom Engineer for Ericsson Global India Ltd. Over there, I had worked with some of the leading Telecom vendors of the world like AT&T, Sprint, T-Mobile, Vodafone. Using my experience and the skillset that I have acquired at IIM Trichy, I would a perfect candidate for the Group.
This article is written by Saurav Kumar - Class of 2019