5 Great Reasons On Why An MBA Is Essential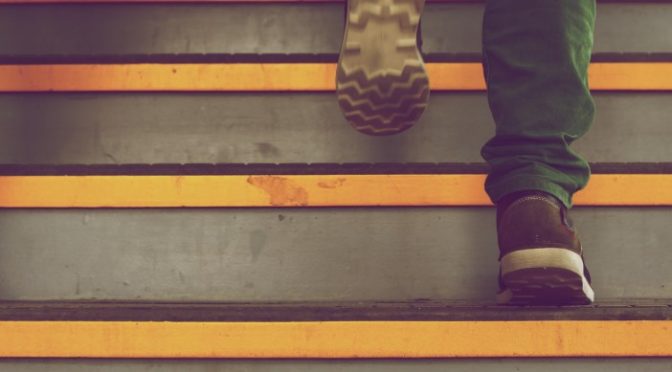 Well, we all have heard people say that "Leaders are born, not made." Cannot say that we all agree to it because even if you are born with the right instincts, it is training that helps to use them wisely and natural talent can always be made to look better by following best practices. Currently, MBA seems to be the most potent professionally designed curriculum to learn the art of leadership and develop traits of administration that usually forms the blueprint to successful careers. We have tried to list the top 5 reasons to making MBA from the right institution a worthy pursuit are as follows:
 1. Hefty Compensations: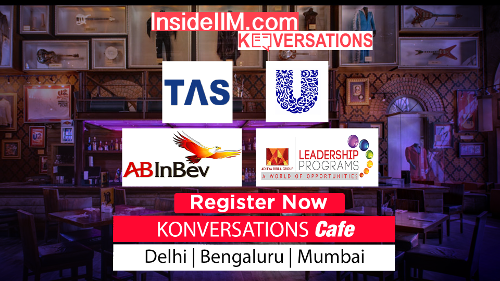 MBAs are designed to reap profits for the organisations that they represent through smart business acumen; so naturally, organisations seem to value these priced resources with hefty compensation packages which make this course worth every penny. If it's entrepreneurship, that's your calling than apparently compensation packages doesn't apply, and an MBA can help you manage your business better and in a more efficient, effective, innovative and productive way that almost guarantees a higher return than usual.
 2. The best way to discover the best you:
During the innumerable SWOT analysis sessions, presentations, management games and exercises we often identify the chinks in our armour and the innate strengths that we were never aware of. The newfound self-awareness not only helps in tracking the best career path but also sets sight on the right career destination with relevant long-term goals. Once self-assured individuals become optimised versions of their former self it starts reflecting in their confident and focused approach towards going about their business.
 3. Flexibility in career choice and exploring new career paths:
People are often stuck with their career choices and soon languish from lack of interest and passion in their current assignments. MBA being an administrative and management-oriented course comes with the luxury of allowing pursuant a varied plethora of industry domain. Without being well versed with the latest technical know-how, an MBA can still afford to get a position of repute with the most advanced technology companies in the world based on sheer business prudence.
4. The mileage of knowledge makes for great ROI:
Knowledge is the unparalleled edge since eternity. A decent b-school abroad charges Rs.50,00,000 for a 10-week program and an Indian Top brass management graduate can end up spending Rs.20, 00,000 for a two-year curriculum. Such kind of investment can often be questioned and compared by somebody who could claim that sitting back at home and browsing the Google full time can give as much regarding content present in the textbook pages. It is not the knowledge acquired in black and white which makes a b-school experience worth its weight in Gold. The challenges thrown up by peers and professors make for a telling contest.
The basic fabric of imagination is bent to touch the improbable. People are driven to expand their capacity; to perform under intensely pressurising circumstances which become a litmus test of their character. Mettle once built, shines through to guarantee a glittering future amongst the hostilities of the corporate ecosystem.  In the end, the gruelling classrooms presentations, seminars, corporate anchored lecture sessions, brain racking business games are all integral parts of the B-School machinery which create complete business managers with an odd CEO material here and there. The completeness of candidates on their professional built-up before the campus recruitment sessions determines the health of the compensation packages. Most top institutes more than justify the expensive fee structures with the extravagant pay packages earned by the pass outs.
Timespro presents an excellent opportunity to graduates interested in pursuing a career in Banking and financial services through their unique industry integrated the six-pack MBA which provides a best in class ROI.
5. Lends credentials, credibility and excellent platform for networking:
 For a fact, people all over the globe feel more comfortable dealing with business houses that have MBA professionals handling work in comparison to non-MBA based business operatives. The professional approach is more comforting and makes it more reliable and less risky affair to deal with. The aura of expertise and competency that comes with the tag MBA makes it a killer. Yes, it is imperative to make sure that the institute /b-school is of top quality for MBA to live up to the billing.
MBA being a highly dynamic education enables candidates to know about the key aspects of core building blocks of business which make it a universally accepted credential that allows a lot of authority and freedom to b-school graduates in working globally. The access to such global resources is also available at the campus perimeters. Either it is the guest faculty who are usually industry experts, the luminaries in the form of decorated alumni and the peers coming from diverse cultures with a host of experiences, forms a case for great networking which is the essential resource for successful corporate leaders today.