MBA – Masters of Business Administration, a postgraduate degree which is said to be the ticket towards a golden future. A wishing well which would make all your wishes come true, and the new 'engineering degree' of India. But as an old adage goes, 'every coin has two faces', the same goes for an MBA. After a certain point in life, we feel that we are running towards unknown. We start questioning ourselves: 'Is this it? Have I accomplished what I wanted to? Can I stop now? Should I pursue MBA?'
Well, here are a few things you should know before you start your MBA.
1. Let's answer those questions
Remember those questions for which you used to mull hard to come up with a perfect answer. 'Why MBA? Where do you want to see yourself in next 5 years? 10 years?'
An MBA is not just another degree, it is an experience in itself. Lectures, committees, clubs, fests, late night project submissions etc. will always keep you on your toes. And soon enough, you will learn to juggle multiple things at a time. An MBA degree at a premier B-school is designed not only to expand your thought process but also to provide you with a newfound approach towards life and people.
The rat race is not over folks! Did your parents tell their friends, "Our son comes first in his class… He is the best at everything he does." Well, the road from here is not an easy one. Every day is a race, a fight, a competition. Some days you will win, and some days you will lose. There will come a time when you will find yourself doubting your capabilities and questioning your potential. But, at the end of the day, what really matters is that your true competition is only with yourself. With each passing day, strive to be the better version of yourself, as that would truly mould you into who you really are.
3. Comfort zone – What's that?
Life – if understood properly, is pretty much simple…
If you want to achieve something, then work hard for it.
If you want to be happy, then surround yourself with people who make you happy.
And if you want to test your potential, then challenge yourself…
Once you start pushing your boundaries, you will start discovering yourself. Try as many new things as you can. If you are an introvert, then start talking to people and listen to their stories. If you aspire to be an entrepreneur, then network extensively. Who knows, one day, you and your classmate may become business partners. Now is the time to explore. Remember, even if you fail, you have got a story to tell.
After all, no human ever became interesting by not failing.
4. Want to build an appealing resume – Go for the extracurricular activities
Many fresher students feel that they do not have enough on their resume. While GPA is an integral part of your resume, but it takes more than just numbers to evaluate one's mettle. Reap the full benefits of the MBA experience by getting involved in activities outside your classroom. As opportunities are overwhelming, be selective with your choices and know that you will learn as much from these activities as you will from your studies. Amidst the hectic schedule, extracurricular activities will not only help you to relax but also provide something to talk about in your interviews.
5. 'I am not as smart as she is'
You will find multiple state rankers, national toppers and highly talented professionals in your class. It is difficult to not be impressed when you see the calibre of your peers, who will all seem phenomenally accomplished. Instead of feeling sorry for yourself, take the approach of learning from a diverse group of people who have experience in areas you're unfamiliar with. And don't forget that you too, were accepted into the batch for your own individuality. The Institute believes that you have a great deal to contribute, so make sure that you do.
6. Work Hard, Party Harder (Duh!)
For most, MBA would officially mark the end of your college life. So, while learning should be your utmost priority, don't forget to live your life to the fullest. Give your best in whatever you do. Make mistakes and learn from them. Let go of your inhibitions. Hang out with friends. In short, weave yourself a web of memories which can stand strong against the weary waves of time.
Ankita Chauhan is a second year MBA student at SIBM, Bengaluru. Hailing from Agra, she completed her B.Tech in Electrical and Electronics Engineering. The desire to be a better version of herself made her pursue an MBA course at SIBM Bengaluru. She is a senior member of the Public Relations and Media Committee at her college. She recently completed her summer internship at Bigbasket and will be opting for Marketing as a specialization.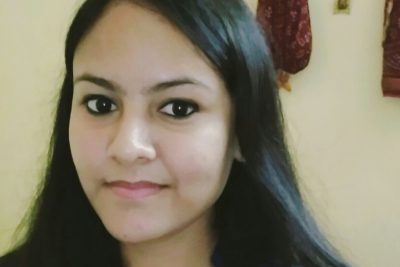 Things which are of deep interest to her are mythology, talking to the people of innermost circle of her world and sleeping. At times she is mistaken as a shy introvert girl but a couple of things which can make her rave are f.r.i.e.n.d.s, Game of Thrones, Mythology, The Da Vinci Code and hanging out with her girl gang.