Part A: Why Aditya Birla Group is big in my life
With excitement & anxiety filled beneath my belly, I walked into the conference room of Johnson Controls (India) Pvt Ltd wearing an impeccable brand new Allen Solly (#AllenSolley) shirt & trousers to mark the first day of my professional life. My experience curve has been exponential ever since then – be it learning to be dressed according to the occasion or help to stay connected!
Being straight out of college to the workplace, my wardrobe was packed with casual t-shirts and jeans. The initial herculean task I faced after landing in Bangalore was to find myself suitable everyday office attire. That was when I barged into Pantaloons (#Pantaloons) to help myself to get everyday kurtas and meeting shirts. From there, Pantaloons became fashion provider of dresses, fashion jewellery, bags, footwear for business conferences, 'high beat' Bangalorean nightlife, in-house payjama parties and even holiday wear – Pantaloon was a one-stop destination!

The most I miss about being in Bangalore is the discussion I had with my colleagues over lunch while having warm and delicious food packed in FreshWrapp (#FreshWrapp). The ritual of sharing the lunchboxes brought a flavor of different taste on the pallet and brought me closer to the diversified culture of India.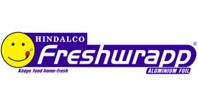 As I was working in Marketing & Sales, building on customer relationship was a key part of my job responsibilities and Vodafone-Idea network (#vodafoneidea) was always available to help me connect with them on calls – uninterrupted! Vodafone-Idea has also been my only touchpoint to my family back at my hometown – be it through voice calls, messages or video calls. Plus not to mention being savior during long Bengaluru traffic, allowing me to surf and do Netflexing.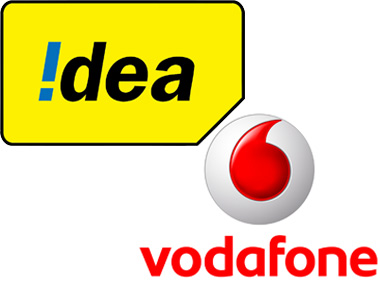 In true sense, Aditya Birla Group has been part of my unravelling journey and learning tenure from an undergraduate student to a working professional.
Part B: How I overcame challenges to achieve your ambitions in life so far
As my father was working as an Engineer at Gujarat State Electricity Board (GSEB), I had an opportunity to closely witness quantitative & qualitative transformation in Gujarat's Energy sector when it became the first state to achieve 100% electrification. Inspired by this, I went to Nirma University – Ahmedabad to pursue Electrical Engineering.
As a part of my B. Tech curriculum, I did one of my UG Summer Internships at Alstom T&D where I had an opportunity to understand the basic functions & responsibilities of various departments of a company and was inclined towards working with their Marketing & Sales team and had the fortuity to be part of it.
After graduating, I had an opportunity to work in HVAC (Heating, Ventilation and Air Conditioning) Marketing & Sales division of Johnson Controls. This turned out to be a dual challenge for me – one to understand the working of a to be considered the mechanical products (chillers & ancillaries) and two to sell them.
To start working on a project and to meet project consultants it was very essential for me to understand the construction, working, and application of the product I was supposed to pitch. I took prerogative and started learning the basics from the online media and features from the company portal. I also visited previously executed sites and interacted with the plant manager to have a better understanding of the system.
Second herculean task I faced was difficulty to interpret commercial and contractual aspects of sales. Also due to lack of management proficiency, there was a gap in applying coherent approach aligned towards increasing marketing output. This challenge I partly overcame by interacting with by seniors and collegues from various verticals of the business who helped to solve a problem as and when they appeared.
At times I did learn a hard way, bogged down by the customers by their questions and then coming back to the office to find a solution.