All you need to know about MICAT and Summer Placements 2015 at MICA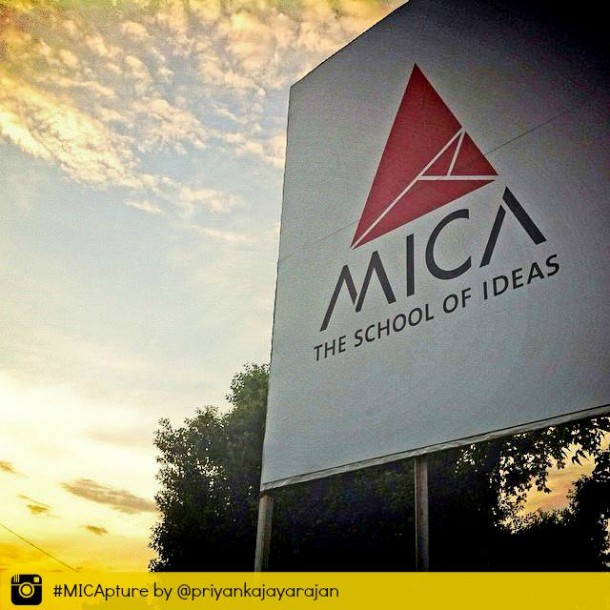 MICAT or MICA Admissions Test, is a national level entrance test conducted by MICA, Ahmedabad, a one-of-a-kind and premier institute for Strategic Marketing and Communication across the country. We spoke to Admissions Team at MICA, to know more about MICAT and its composition and the key focus areas.
You can apply to MICA here.
1) What are the broad sections into which MICAT can be categorized?
MICAT paper can be seen as broadly divided into 3 parts.
Aptitude test
Psychometric test
Creative writing test.
2) As an entrance test, what are the attributes that MICAT analyses in a candidate?
The admission test is a multidimensional examination which assesses candidates in areas such as:
Divergent thinking abilities
Written communication abilities
General awareness about contemporary socio-political and business issues, including areas relevant to media marketing, advertising and current affairs
Analytical and verbal abilities
The Admission test also includes psychometric profiling to assess the candidate's leadership potential.
3) What sorts of variants are usually seen in the creative writing test?
This section has seen many variants in the past. Some of the most common topics covered in past in this part of the examination are:
Essay writing
Story writing
Arguments in favour/against
4) What kind of questions can be expected in the psychometric test?
First of all remember, there is no negative marking and there is no correct or incorrect answer in a psychometric test. Any psychometric test, tests your psychology as the name suggests, which is nothing but tests you at different situations, how you respond to them, what you do in your daily activities – asks same question in different manner and checks your consistency in them.
5) Is there any particular strategy to crack the psychometric test? Does being honest always work?
So, if you are above there is nothing wrong or right. And hence the key to answer the section lies in either of the following 2 strategies, and you need to know
which one will work for you.
a) Speak truth, be honest and mark the answer as you would have responded to the given situations in real life. Not even a single answer should be a lie and
different than what you would have done in real life.
b) Be extremist; give extreme answer even if it does not match your personality.You need to be conscious to maintain consistency and not falter in any answer while giving a true answer.
6) Can you highlight some important aspects and the questions expected in the Aptitude Test?
Questions across will be easy and you will not find any difficulty. In Quantitative section, major focus would be on Arithmetic related topics like Time and Speed, Time and Work, Averages, Allegations and Mixtures, Profit and Loss. General Awareness questions will be more focused on contemporary social and industry related issues on areas covering media, marketing, advertising and business. Verbal Ability will involve around basic vocabulary, fill in the blanks, Para jumbles and Para completion. Reasoning will also involve visual reasoning.
7) What genre of topics should aspirants emphasize on for the creative writing test?
Some of the topics which have appeared in the past are:
Face book is leaving youth to today astray
Larger states should be divided in smaller states
Trial by media
Tax deduction to women as they take care of educational and health needs of a family.
8) Can you throw some light on the different programs at MICA and their USPs?
Residential Programmes
Fellow Programme in Management – Communications
2 years Post Graduate Diploma in Management- Communications
1 year Post Graduate Certificate Programme in Crafting Creative Communications
Online Programmes
Post Graduate Certificate Programme in Market Research & Data Analytics
Certificate Programme in Digital Marketing
Post Graduate Certificate Programme in Advertising Management & Public
Post Graduate Certificate Programme in Retail Management
9) Finally, any guidance to aspirants on maintaining a fine balance across all the sections of the exam?
Read newspapers and magazine regularly as much as possible. Refresh/revise with basic mathematical ability and English vocabulary. Helicopter view on sectors like media, marketing, advertising, branding, digital media and social developmental sensitivities pertaining to communication industry is helpful. Come with an open mind to the examination centre.
MICA Summer Placements – Class of 2015-17
MICA concluded their summer placement for the 2015-17 batch maintaining the 100% mark year-on-year.
A total of 159 students from a batch of 160 were successfully placed, as one student opted to work on his own venture.
Key Takeaways:
a) A total of 55 companies participated in the process, inclusive of 20 new entrants this season.
b) A 20% and a 25% rise was seen in the average and the median stipend respectively.
c) The highest stipend offered this season was INR 80,000.
d) Changing preferences of the students- Around 10% of the entire batch preferred to spend their summers at startups . MICA Dean Dr. Atish Chattopadhyay said "This year's summer placement process is an indicator of the changing preferences of the students who are, today, willing to experiment with start-ups and join emerging sectors like e-commerce and digital media." In his view "Today start-ups and new age companies which grow at a phenomenal pace, find it difficult to predict the projects or the number of interns, six months down the line. Questions are being raised on the conventional practice of conducting the summer internship process in October while the actual internships happen in April-May. It is probably time for the institutes to understand these trends and realign the calendar with the changing times."
e) Sector-wise Distribution:
A majority of the students were placed across Media, Advertising, E-commerce, Digital, and FMCG, followed by IT, Market Research, BFSI, Retail, Travel and Pharmaceuticals. Some of the new recruiters this Season are Google, Disney India, Zydus and Shopclues.com. Some other big names include L'Oreal, Amul, Colgate-Pamolive, Wipro, Leo Burnett, Interbrand, DDB Mudra.
f) Proclivity towards newer sectors and organisations:
A key factor that sets summer placements at MICA apart from any other premier B-School is the preferences of the candidates while selecting sectors and workplaces.According to Prof Atish Chattopadhyay "Students in the top 10 schools usually tend to follow a herd mentality and succumb to peer pressure seeking internships in traditional sectors like FMCG, BFSI, and Consulting. While MICA students have the option of doing internships in traditional favourites like P&G, Colgate-Pamolive and L'Oreals of the world, they follow their urge for creativity and opt for sectors where they can contribute the most. This explains the choice of sectors like media, advertising and start-ups like TAG Vinnatti, Brands of Desire, Shopclues, Grabhouse and Momoe to name a few."
About MICA
Established in 1991, MICA is the first residential institute in the country and perhaps in the Asia-Pacific region, dedicated to creating Leadership in Strategic Marketing and Communication. Its spirit lies in its grasping of contemporariness, addressing the needs of an ever-changing environment. The MICA brand assures effective delivery of Strategic Marketing and Communication solutions to the industry, government and community.
Today, it is the alma mater of professionals serving in leadership positions in some of the best known companies in India and the world, in marketing, brand management, research & analytics, advertising, media, digital and other strategic marketing and communication-driven businesses.
You can apply to MICA here.
This is a Promoted Feature