'28 questions with 90% accuracy will get 99%ile in quants' – Vistamind CAT Academic Director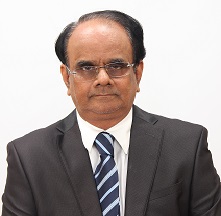 In continuation with the Test Prep Chats, InsideIIM hosted Mr.Raghunath for chat session. Mr. Raghunath was the Director of Academics at TIME before joining VistaMind as All India CAT Academic Director.
Mr. Raghunath is one of the most experienced Quant faculty in the country. He has trained thousands of students for CAT over his career of more than two decades in the CAT coaching industry. He is probably the best Quant faculty in the country. His expertise in topics such as Number Theory, Geometry, Algebra is un-paralleled in the CAT coaching Industry.
I got 93%ile in CAT2014. In this year mocks I am able to attempt only about 17-18 questions in QA with about 85% accuracy. How to increase the number of attempts maintaining the accuracy to aim a 98+%ile in QA?
Identify areas where you need improvements and focus on faster recovery of concepts. If my assessment is correct the time on recollecting what concepts to use is higher than what it should be.
DI/LR is my weakness. How to ensure that I am able to pickup the right sets of DI/LR during the allotted 60 minutes. Do you suggest to go through the section once quickly and then start attempting to ensure that I am able to pick up the easy sets first ?
Take up a DI set on graphs. Do 1 sets at a time so that you understand the variations in the questions asked and how to approach these types of questions in the real CAT. Also, divide your time among all the sets that appear. And stick to that time limit per SET. If you find that a set is too difficult, then skip that set in 2 to 3 minutes. This way, you will get more time to solve the sets that you are comfortable with.
Is it essential that scores should balanced in all sections? Also, quant being first section, I do it pretty well and lose my energy and as a result I am not able to perform well in verbal though I am stronger in it than quant and di.
It is true that attempts across all three should be balanced and score obtained are such that one is able to get 96 %ile in each sections. It is possible that concentration for 180 minutes is pretty difficult. But that is why you take mocks and practice. To improve performance you need to do chapter wise revision to identify the variations that can occur. Geometry questions that appear in cat are based on basic facts of Geometry. Like sum of 2 sides is hreater than the thirde side. Every year there has been a question on this. The whole idea of writing the MOCKS (SmartCATs of VistaMind or other Mocks), would be get habituated to SIT for 3 hours and develop the concentration and Or overcome fatigue by getting used to it.
I have noticed when quant and di were combined in previous cat and mock cat exams, If i perform 10 quant and 8 di in one test and 1o quant and 8 di in another test, then percentile in later is higher? Does this mean doing more di creates difference?
THERE is NO Difference in doing DI or QA. It is only your perception. The IIMs and CAT do not discriminate within the same section. Percentiles depend on various factors like normalization process. a question is assessed on the basis of how many attempted the question and how many got it right. Last year the 4th slot was toughest of the slots .
I am only able to attempt 15-20 questions with 60% accuracy. How to improve on the scores?
By doing chapter wise revision and looking at various pattern in question preparation you should be able to improve your attempts to 20 – 25
What should be the overall percentile required to get into top 6 iims?
The percentiles for IIMA and C would be 99.6 plus. For L, it would be 99.3 plus and for I and K, 99 plus for a general category student.
We thank Mr. Raghunath and Arks Srinivas for doing this! Stay tuned for the next chat transcript of Vistamind Experts.
You can visit our LIVE Chat section for archives of over 100 chats. Please check our featured stories section for transcripts of various high-profile chats on InsideIIM.