Disclaimer: This piece was 'inspired' by this article from the inimitable Times of India, featuring 5 pocket-friendly date ideas, which in my opinion are guaranteed to ensure that you start the next day looking for a new partner.
Another Disclaimer: You are welcome to try any of the below suggestions at your own risk. I would never recommend any of the ideas I champion.
Take Your Career To The Next Level. Ask Our Experts Anything. We Will Respond Within 48 Hours.
Yet another Disclaimer: If you have been lucky enough to not be alone on this, the most holiest of days, you really should stop reading this and go spend some time together. Anything you do will be better, seriously.
There is something really special about the morning. The sun shines down more benignly, birds seem to chirp a little more prettily, alarm clocks go about their business a little more sweetly. Even the distinct smell of desperation and unwashed laundry that usually pervades the air is replaced by something sweeter and almost reminiscent of deodorant. For the lack of anything better, we can say it smells like love is in the air.
But for all the auspiciousness of the day, it can't be denied that it does come at a rather inconvenient time when a majority of students are encumbered with other, lesser pursuits such as jobs, sadistic faculty, 30 assignments and presentations every day, impending final exams and similar trivialities.
However, it is said that love conquers all and therefore it must be our noble pursuit to act as enablers and facilitate the smooth functioning of endearment on this special day (just like the Hindu Mahasabha). So below are a few tips that may help you enjoy a romantic day amidst all the chaos and struggle for survival that is a B-school.
A couple of these suggestions are from a guy's perspective. Not because I'm sexist but for the simple fact that there a lot more guys around than girls and they need all the help they can get. For all the flak it receives, the Indian sex-ratio appears rather healthy when compared to that of a B-school. (To all the incredulous engineers, yes I share your pain. Nothing is as inhuman as engineering college)
[caption id="attachment_53701" align="aligncenter" width="453"]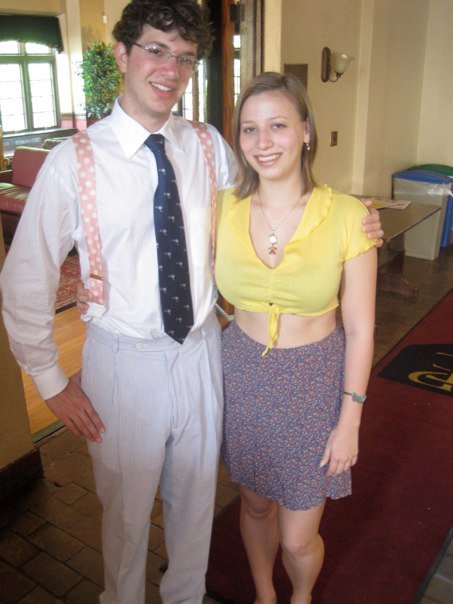 Spend quality time together[/caption]
Share a pleasant meal together
Grab a paratha/roll/apple together while you run for class in your pyjamas. Grab a quick bite for lunch in-between classes. Pour each other coffee in your Styrofoam cups as you decide which assignment to tackle first. And as you finally trudge to the night canteen to get yourselves some Maggi, remember that conversation is really important. So make sure you keep it fun & interesting at the dinner table. Topics like not having a job yet, having a better/worse job, complaining about your job, bitching about pay, location, roles etc. are proven to really help ignite that spark.
Go together to class. Sit next to each other and hold hands while you text away under your desks, oblivious of the ground-breaking theories of international management that are being propounded in front of you. Zone out and drool on your desks side-by-side. It will really help you feel connected.
[caption id="attachment_53698" align="aligncenter" width="432"]
Don't do it alone. Find somebody to share[/caption]
Be a gentleman and do her assignments/projects for her, thereby giving her some time to herself. This will go a long way in showing how much you care. But make sure not to get friend-zoned. Also, shoddy work will ensure that next time she finds somebody else to do it for her, so put in all your effort.
Some soft, romantic music is very critical in setting the right mood. Though it is important to find some common ground and play some tunes that both of you would enjoy, it's very difficult to go wrong with some of the timeless classics like Chikni Chameli or Baby Doll. After all, nothing says I love you quite like loud proclamations of shaking your posterior.
Just because everyone can't be lucky enough to have a valentine, doesn't mean that you should be denied the wonderful experience. Stare at him/her sleeping in class, try to grab the seat next to them at mealtimes, park yourself outside their hostels hoping to catch a glimpse of them in the balcony, like their baby pictures on Facebook. Basically, just do everything to show how much you care in as creepy a way as possible.
[caption id="attachment_53700" align="aligncenter" width="650"]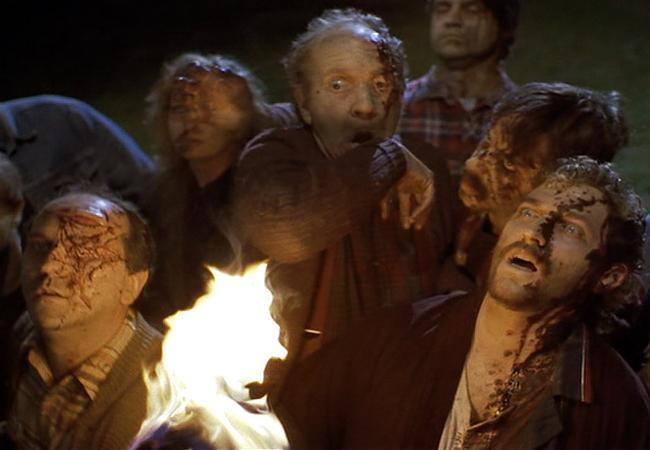 The Single Ones![/caption]
Every epic love story has its villain. So be really careful not to get caught by the dean lest he get you married or worse, inform your parents!!
Nadeem is still trying to make sense of Life, the Universe and Everything now coming to the end of his wonderful MBA journey. You can read more of his work at nadeemraj.insideiim.com