The Campus In The Heart Of Himachal – IIM Sirmaur

Uniqueness, a quality of being the only one of its kind or being unlike anyone or anything else. It is a quality to strive for if you want the world to acknowledge you, to respect you. Indian Institute of Management Sirmaur, the only IIM situated in the lap of Himalayas is a plethora of uniqueness.
Campus surrounded by the Himalayas is a blessing in disguise as Harry Emerson Fosdick quoted "In the foothills of Himalayas, one hears the prayer: Oh Lord, we know not what is good for us. You know what it is. For it we pray".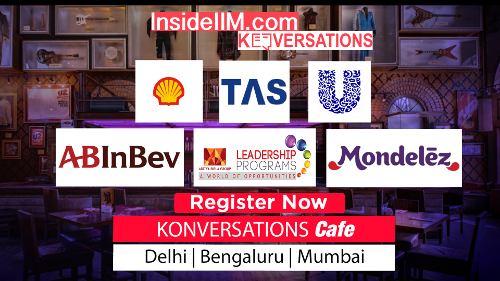 The Himalayan IIM is blessed by the abode of light and this blessing has helped the IIM to grow at the fastest rate among most of the 2nd generation and all of the 3rd generation IIMs. It is the only IIM to bag an international placement in the second year of its commencement. Students of IIM Sirmaur bagged highest international CTC of 53 Lakhs and highest domestic CTC of 32 Lakhs. Achieving such a growth rate is not a piece of cake. It requires cumulative efforts of students, faculty and administration who work here diligently and relentlessly in order to strive for the pinnacle.
IIM Sirmaur is also associated with Hozef Stefan Institute, Slovenia and International Center for Promotion of Enterprises (ICPE), Ljubljana, Slovenia. We conduct a three weeks long International Immersion Program (IIP) for our PGP students. This initiative is different from the foreign exchange program and is one of its kind where the full batch of regular PGP students visit a foreign university for a tenure of three weeks. In this unique program, students get a chance to attend three foreign industrial visits. Batch 2017-19 visited Maserati, Ferrari and Ricci Curbastro while they were pursuing IIP in a top management institute, SDA Bocconi in Milan, Italy.
Apart from this, IIM Sirmaur is among the only eight IIMs out of twenty to provide its future managers with the facility of Bloomberg Terminal, an electronic trading platform.
Lastly, As IIM Sirmaur acknowledges its social responsibility towards the society, our campus is located at a location where we intend to uplift and develop the society in our vicinity.
Which ABG company you want to work for and why?
I want to work with Aditya Birla Capital Limited. It is because I am developing a keen interest in finance and I want to build my career in Financial Services, particularly in Investing. So, I think that Aditya Birla Capital Ltd. will provide me with the best opportunity to start my career in Finance. Apart from that, the company's vision aligns with what I firmly believe in, that is, to be a leader, to be a role model and most importantly, to be a team player.
Ashish Gupta
PGP04016