Capgemini's E.L.I.T.E. General Management Program – La Niaque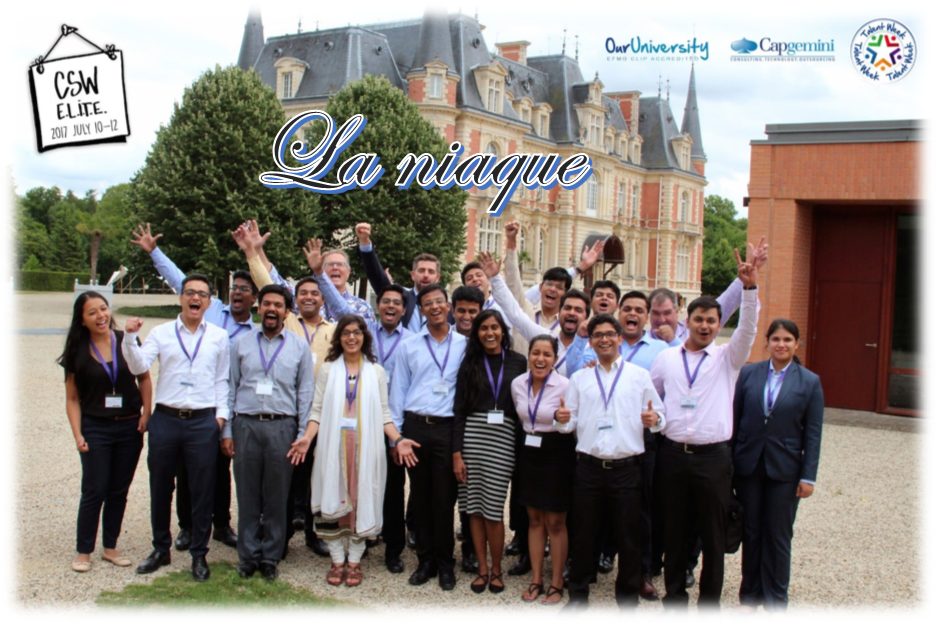 'La Niaque' – is a French word which means the fighting spirit. Capgemini has seven core values that provide the basis for the conduct and define the foundation for its business, which are – Honesty, Boldness, Trust, Freedom, Team Spirit, Modesty, and Fun. But the 'la Niaque' spirit is the culmination of it all. It's a quality that Capgemini looks for in all its employees.
"Never stop fighting until you arrive at your destined place – that is, the unique you" – A. P. J. Abdul Kalam
On 12th June'17, when I joined Capgemini as an E.L.I.T.E General Management trainee, I came across this term for the first time. Over the last 2 months, I have learned various meaning for 'La Niaque' – energy to drive, fire in the belly, fighting instinct, being proactive etc. It depends on what you want to define it as. I feel it represents the spirit to do something.
From the day, I entered Capgemini, I have been living in 'La Niaque' mode. Before my joining, I had a lot of expectation from the company, particularly from this program. After coming here, I realized, the company had already set very high expectations from us. And being a multitasker was the need of the hour. But thanks to ELITE core team (Bill Sullivan, David Wilson, Chirag Thakral and Heena Mehta) who already had everything in place for the onboarding, to prepare us for this journey which would span over ten years. The onboarding journey was a mixture of various activities – myriad of training sessions, formal and informal interactions with the senior leadership, workshops by various internal as well as external facilitators, community engagement, fun-packed events with the team, and many amazing experiences at spectacular the Les Fontaines, which culminated of all the learning in this 5-week onboarding journey.
All these sessions, interactions, and events have fulfilled their purposes in preparing us for the future. I have enjoyed these new and amazing experiences that will always remind me of having the "La Niaque' spirit, to become successful on the fast track journey that lies ahead of us.
The 5-week Onboarding journey which was full of learning, fun, and interactions has ended now, but I am fully charged with more knowledge, better techniques and last but not the least the 'La Niaque' spirit to put my best foot forward in my first rotation project, paving my way in the company and assuring the company that they have made a right investment.
Soon, I will be writing about my experience at my first rotation project. Signing off, until then.
Tarun Bansal