With a large number of universities (imparting 'higher level' education, especially that pertaining to management) mushrooming in almost every nook and corner of the world, the concept of learning has somewhat become synonymous to getting good grades by hook or by crook. This has somewhat blurred the thin line that exists between learning for the love of it and studying just to earn a quick buck.
I firmly believe that practical learning that involves gaining knowledge about and training one's mind to carry out things rather than just thinking abstractly about doing them is just as important as academic learning, if not more. Practical learning encompasses things that help one master skills and abilities, that ultimately helps one get clarity about one's chosen career path.
"Achieving real world capability is always much more difficult and significant than merely defining an ideal capability." – Anonymous
In order to cater to the growing need of technical and innovative expertise, to mould the students into valuable future managers and thus, have an edge over their myriad, equally efficient rivals, and simply, to give their students a flavour of the real-time experiences even before they step into the shoes of omnipotent managers, most of the elite B-Schools of the country are in the process of partially or fully adopting the case-study culture, something that is rampant in most of the renowned business schools of the western world.
In light of this initiative by colleges, a pertinent question that we as the stakeholders who are most directly affected by it, should ask ourselves - Is case study based learning really the need of the hour?
Gone are those days when life was a lot easier owing to lesser competition, lesser requirements for path-breaking technologies or in general, lesser complications in life. Today, students are in a perennial state of preoccupancy, with minds constantly rambling on how to carve a niche for oneself in this big, evil world. In such a scenario, as Philip Pullman puts it - after nourishment, shelter and companionship, stories are the things we need most in the world. Case-studies, most of which are in the form that enhance one's ability to remember the core-concepts put forth, and have the extraordinary capability to enrapture students even when they are pertaining to the boring-most topics. This reiterates the fact that if concepts are taught in the form of stories, they are never forgotten.
Now, as they are based on or prepared in a manner resembling real-life happenings and experiences, they train budding minds to become skilled enough to tackle and come up with solutions related to real world problems, even before actually facing them. This sharpens their creative bent of mind, encourages them to think out of the box and hence, prepares them to become an asset for their future employers and the world in general.
One of the very important qualities required to become a successful manager is confidence. Most of the case exercises are usually group activities that, after a lot of brainstorming, facilitate exchange of ideas, intellect and hence, foster team spirit in individuals. Also, the ensuing discussions in class, and at times, presentations of the analysis instil in students the confidence to present/discuss one's ideas in front of a bunch of people without hesitation. This is instrumental in perfecting or in some cases developing self-assurance from scratch, something that is nearly impossible to achieve with the conventional learning practices where everything is served to students on a silver platter.
However, like every coin has two sides, if the entire methodology is not carried out diligently, in the right manner and with the proper technique, it can have some downsides. Firstly, the instructors involved in the exercise should be adequately efficient. It is extremely necessary for them to know the rules of the land, be knowledgeable and skilful enough to mediate the discussions and help students have substantial gains through the exercise. If they are inept in doing so, it may result in students having shaky concepts, that would ultimately affect their careers, adversely. Also, most of the group activities are plagued by the free-rider problem, wherein one or many of the group members do not contribute satisfactorily to the tasks and hence, the amount of efforts put in is highly skewed. Also, initially, the transition may be a little difficult for the slow-learners and the students who are used to being spoon fed, however, with time, they usually learn to adapt to this way of learning.
Case study methodology acts as a bridge between theory and practice and thus, makes students better equipped to deal with situations in the professional world. Most of the elite, foreign business schools have already adopted the case-study based pedagogy in their curricula. The likes of the Harvard Business School with 80% of teaching over their two-year program via impeccable case-studies, serve as an inspiration for most of the others who have adopted or are on the verge of adopting this methodology. However, as of now, because of the myriad teething troubles, this trend is not as rampant in the Indian B-Schools as it should be. But, this style of learning is gradually picking up with the Indian Institutes of Management adopting a balanced pedagogy involving both case based learning along the conventional methods, with other colleges closely following suit.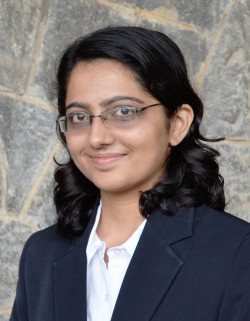 An Upantya Visharad in Hidustani Sangeet and in Bharatnatyam, Venu has been the epitome of versatility and consistency throughout school and college life. An EC engineer, she was a member of AIESEC & NU Tech where she managed various activities. She loves micro blogging and working for stray animal welfare. She is currently a management student at IIM Kozhikode (Class of 2015).
Read everything about IIM Kozhikode here
Read more on Campus Life at B-Schools here