CAT 2013 Day 1 – Key Takeaways by CREDence's Hemang and Shiwangi's on ground report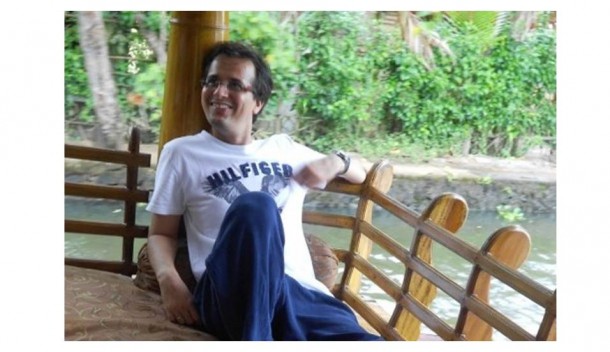 CAT 2013 has begun and the first day has gone smoothly. There were no technical glitches and Prof.Kapoor and his team must be pleased about the Day 1 operations.
Hemang Panchmatia's analysis of CAT 2013
Day 1, Slot 2 Analysis
Centre : Aditya Institute of Management Studies, Mumbai
Overall Analysis
1. Quant a little tougher than expected. Reading Comprehension becomes easier.
2. Be ready for 1-2 surprises in Section 1– questions not as straightforward & predictable as they were in the last 3 years.
3. Non-Engineers may have a tough time with 5-6 questions given their traditional aversion to topics like Curves & Lines, Functions & Maxima-Minima.
4. Absolutely smooth take-off for CAT. No technical glitches/ security lapses reported.
Section 1 ( Quantitative Aptitude & Data Interpretation)
• Geometry & Higher Math (Questions based on Functions) dominated the Section. Almost 10 questions were from these 2 modules.
• Trigonometry makes a comeback after a long hiatus !! ( Surprise 1 in my paper)
• One set on DI was very unusual… I am sure such a set has not appeared in CAT in the last 10 years. ( Surprise 2 in my paper)
• Almost negligible weightage to Arithmetic topics like Profit-Loss, Interest etc.
Section 2 : Verbal Ability & Logical Reasoning)
• No major surprises here.
• Reading Comprehension becomes distinctly easier to manage. Questions also became easier to solve 🙂
• Topic Weightage
Parajumbles appeared in 2 different types –
Type A : 4 sentences given. One sentence does not fit in the paragraph. Identify the same
Type B : 5 sentences given – arrange them in a logical order.
| | |
| --- | --- |
| Reading Comprehension | 10 Questions ( 3 RCs) |
| Parajumbles | 4 questions |
| Para Completion | 3 questions |
| Grammar ( Error Spotting) | 1 question |
| Fill in the Blanks | 1 question |
| Phrasal Verbs ( Word Usage) | 2 questions |
| Logic | 9 questions ( 3 sets) |
Final Lap to CAT – Study Plan
• Focus on Revising Geometry & Higher Math. If you are not comfortable with these topics, devote extra time to them , given the high weightage .
• Revise all important formulae of Co-ordinate Geometry, Curves & Line Equations.
• Do not get bogged down by a few difficult questions in Section 1. You will still spot 6-8 "sitters". If there is something very different from what you have practised, do not waste time on it during the test.
• Remember- all of you are sailing in the same boat – If Section 1 is a little difficult, it is difficult for everyone. Do not get discouraged/ demotivated.
• Stick to your study plan & write a few Mocks
(Sponsored : Register for XAT 2014 here )
Student Speak – Shiwangi Sahu's on ground report
Shiwangi Sahu was at the CAT Venue in Borivili West today and she spoke to a few students.
This is what students had to say (We do not ascribe quotes to any individual) :
"I think those who were prepared should have found the test easy."
"I attempted 70% of the test"
"LR sets were difficult, other DI sets were moderate. Geometry and Algebra formed a chunk of the section. Arithmetic was the least asked"
"Geometry was difficult"
"Verbal was easy as compared to the Quant Section"
In the photo above are Commerce students Chandni and Chitrini.
Candidates had come from far off places. There was a candidate who had come all the way from Dahanu!
You may also be interested in :
Hemang's Unique Verbal Prep Plan
IIM Indore Director on CAT 2013 – We may release raw scores calculation methodology
(Sponsored : Register for XAT 2014 here )