How To Choose Your MBA Specialisation – Tips From An MBA Alumnus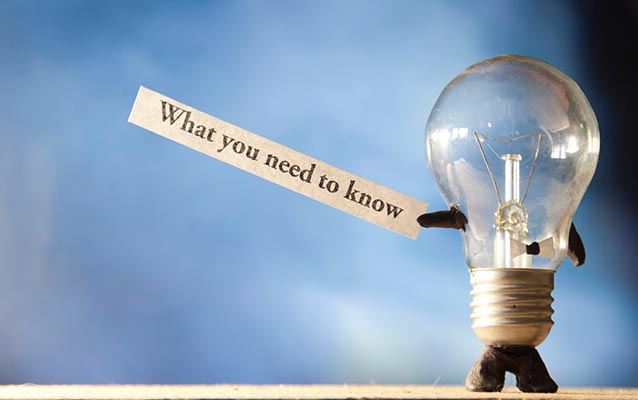 Election Of The Electives – Pearls Of Wisdom From An MBA Alumnus
This is for the MBA students who are eagerly waiting for the moment they cross over the "threshold" of the first year, to be the proud seniors and "brand ambassadors" of their respective Institutes. There will be a lot of excitement and exhilaration to "finally" get their hands on the "reins" of the state of affairs from their seniors – would soon get metamorphosed into the alumni.
Amidst this hustle and bustle, the future mentors need to get some matters straight before taking up the responsibility of mentoring their juniors. One of them is collectively called – The Electives.
Let this not take you by surprise.
In many Institutes, particularly the IIMs, the process of bidding for electives will start within a few days from now. Some of you might be pretty clear with your choices – Finance, Marketing, Strategy, Operations, HR or a Dual Major, Dual Minor, and the list is seemingly endless. Some folks might not be that clear, assuming that the First Year courses might have worked as an "eye-opener" for them.
This article will address all the First Year MBA students in general – whether they are clear with their choices or not. And the information source from whom they can seek some "Pearls of Wisdom" is the alumni themselves, who have been quite "hardened" by the nuances of the Corporate World post-MBA.
Let me take this opportunity to share some of that knowledge with you from an alumnus of IIM Trichy. The alumnus has requested me to keep his identity anonymous so as not to create a bias resulting in blind aping of his choices. He rather wishes you to have an open mind before opting for or rejecting any elective. Currently, he is working in a reputed organization on a coveted role and has credible achievements to his name while pursuing the MBA course. Without further ado, let me share what he has to say with regards to the choice of electives.
Q: We are all anxious to know about choosing electives in a few days from now, as those electives will influence our careers and work roles to a great extent. Can you shed some light on this matter?
A: It is true that electives you choose will influence your job roles to a large extent. Let me suggest a procedure which can help you make an informed choice:
Interest: If you are pretty clear about your interests about a particular MBA stream, such as Finance, Marketing, Strategy, Operations, HR, etc., then you are good to go. I would say that you are rather focused on your specialization and the job roles you seek post-MBA, which is a good sign. Don't lose your focus by considering factors like market demand, economic stability/instability, competition present, etc. If you are focused and dedicated, then such distractions won't be able to cause you much harm, and you will eventually get your dream role, whether during your Campus placement or off-campus placement. Don't bother much about your pre-MBA work experience, if it comes into "conflict" with your specialization. MBA can be considered as a soft "reboot" of your career, or solid value addition to the past work experience – and interestingly, both the choices are undoubtedly correct as long as you are interested to put up the requisite amount of efforts.
Faculty: The role of the faculty teaching the subject cannot be denied. A Professor can bring life to a subject or drain the life from it. However, one cannot be too sure of that, since one's own learning pace, methodology, and techniques might even find a match with the pedagogy followed by the Professors, despite a majority of the ex-students saying otherwise. Therefore, I believe that rather than the Professor, one has to focus on the content of the course. Of course, a 1 on 1 discussion with the Professor and a scan of the course material helps in this regard.
Specialization: This can be considered as an addendum to Point 1. Your seniors in College or your peers might be advising you to do at least one major, two minors, no majors, and a plethora of such related advice. I would, however, advise you to consider the area intersecting your interests and job role, as well as the industry you want to opt for before taking up any specialization. Let's say, you want to opt for Investment Banking Role in the BFSI Industry (don't factor in the probability of any such role/company landing up in your college for placement) and have an interest in Finance then a Finance specialization helps. But for a Marketing enthusiast seeking the role of a Channel Manager in an FMCG Company (Brand Management is usually offered at a later stage of one's career post relevant experience), complete aversion to Finance might not be that helpful. The candidate needs to understand pricing and revenue models too (a crucial P out of the 4Ps). That elective subject might as well be floated under some other stream such as Finance or Operations in your college (because God knows what reason).
Similarly, an Operations Manager recently gave feedback that in addition to managing machines and schedules, he has to manage people the most – and there comes the need for a subject on Managing Workforce from HR stream for this Manager.
A Strategy Manager sitting in the Boardroom can never afford to stay disconnected with the Marketing Team, Finance Team, Supply Chain Team, and the HR Team if he plans a Market Entry in a new geography, in addition to the strategic frameworks he has at hand. There comes the need to understand Supply Chain, Project Financing, Managing Workforce and related subjects to be cherry-picked from the other streams, in addition to the Strategy subjects he is picking up.
The Question you need to ask yourself is whether you want a specialization in Operations and Marketing, and then find yourself lost when labour problems arise? Or do you want to be a Marketing Manager who knows his 4Ps full well, especially how to appropriately design his supply and distribution channels and fixing the price of his products to deliver a solid bottom line? Of course, I am not saying that this Marketing Manager should lose focus and start learning hardcore finance subjects like Valuation, Derivatives, etc. – there will be a separate finance team to deal with these. But a lack of knowledge of pricing and revenue models can significantly hurt him in his respective company.
Q: Will this have an impact on the profile of the candidate post MBA or not?
A: Let us get this concept straight. Your profile is NOT your specialization and vice versa. Your profile is influenced by specialization, but it also includes a plethora of other important parameters like previous work experience, extra and co-curricular activities, awards, certifications, and your steps were taken towards your career aspirations. You can only choose up to what extent each parameter can influence your profile. Don't think of these streams in MBA as watertight compartments working in silos, rather think of them as tools in a toolbox – different combinations are necessary for carrying out different jobs.
Let's say your career aspiration is to become an Operations Consultant in 5-7 years post-MBA. Clearly, you should choose the relevant subjects in Operations, Strategy and to some extent, some Finance subjects too. Did you specialize in Operations? Maybe or maybe not. But are you prepared to take up this job role? Yes, if we compare the situation where you would have opted for only Operations subjects and nothing else.
Again let me clarify that there is no mathematical rule governing the choice of electives. You have to use your discretion.
Q: MBA Second-year students are usually bogged down with a lot of pressures — ranging from Corporate Competitions to Placements. Shouldn't you consider the course's workload as a parameter to decide on opting that or not?
A: The MBA courses (IIMs in particular) boast of academic rigour beyond anything else. It is a well-known fact that rigour will be sacrosanct throughout your MBA course, which is why you took the decision to opt for the MBA course.
Considering workload as a parameter doesn't make sense while making a choice as all the elective courses will be demanding. If you go by the myth of some courses, like HR, being lighter, then be prepared for a rude shock. I have seen several people majoring in HR burn the midnight oil to complete assignments and projects just like their peers. Don't make that mistake.
Coming to your query on Corporate Competition and Placements. Just like you wouldn't apply for any and every job offer floated in your Campus (assuming that you are clear on the job role you desire), you should not attempt any and every Competition which is announced. For example, CFA RC makes sense for Finance geeks aspiring for roles like Investment Banking, Derivatives, Treasury etc. I tried about 3-4 Competitions which were announced, based on my Interests, Future prospects, profile, value addition etc. and won two. The concepts taught in the electives opted based on the aforesaid parameters in addition to the usual factors I mentioned in one of the previous questions, helped me immensely crack the case, analyze the facts, and provide a decent solution. It also helped me validate my learning, practically. Opting for every competition will waste your time, and the electives cannot be blamed for that reason.
Same goes for Placements. If a work role demands the knowledge of certain subjects, then it goes without saying that you should possess those bits of knowledge by opting for the relevant electives. You cannot afford to let go of them based on your notions of "workload". If you do not have those relevant bits of knowledge, then how can you expect to crack the Competition or the Job Interview?
Q: Quite rightly said. Any words of advice to the MBA students still in dilemma over the electives?
A: I am not qualified enough to give "advice" — the more qualified people will be the faculty. I would, however, conclude my talk here by saying that there is no need to be in any dilemma. Be clear of your desired choice of profile, the desired Industry, your Interest in the electives and your flexibility in accommodating subjects from different streams (if required) — and you are good to go. Reach out to your seniors, faculty, and alumni and ask them as many questions as you can to get more information and clarity about your choices. I am sure they won't disappoint you.
Wishing you all the Best for the Season of Electives and your career!
(As told to Apurva Sharma)
Apurva Sharma
Apurva is currently pursuing an MBA at IIM Trichy. She is a Core Member of Infrastructure and IT Committee of IIM Trichy. She is an avid reader and loves to explore serene places. Apurva is a marketing and research analytics enthusiast. She is a part of InsideIIM Student Team 4. She has 3 years of work experience in product based software companies such as Practo Technologies and Naukri.com as an Android Application Developer. She holds a B.Tech degree in Information Technology from Indian Institute of Information Technology (IIIT) - Allahabad.