Margaret Fuller, 19th century journalist, critic and women's rights activist said "If you have knowledge, let others light their candles in it."
The Alumni Conclave is a gathering of IIM Lucknow's most senior and accomplished alumni and it promotes the continuing efforts to bring the IIM Lucknow community together in pursuit of sharing knowledge and excellence as well as helping to ignite fresh ideas stemming from the discussions.
Launched in 2013, Conclave turned out to be a huge success and a platform for not only exchanging ideas but also as a harbinger to a long lasting relationship between senior alumni and the institute. Organized on informal and intellectually stimulating lines, it provides a great opportunity for senior alumni, faculty and students to interact with each other, and gain exposure to an eclectic mix of perspectives.
This year the event was conducted on 8th and 9th Nov and saw a select group of 10 C-Level executives gather for two days of constructive debate, brainstorming and networking. Each invited alumnus is a leader in their organization and a thought leader in his field. The invitees were from diverse areas ranging from marketing, finance, consulting, IT, services, entertainment to social and government sector.
Keeping in mind that the world around is going through a period of profound political, economic, social and technological change the theme chosen was "5 years from today" . The first day of the event was where alumni from different industries shared insights on the current scenario and also spoke on how the trajectory of different industries will be shaped over the next 5 years. The journey started with Dr. R.K. Srivastava, Director of IIM Lucknow addressing the gathering and had stop overs at various knowledge stations comprising telecom, financial sector including insurance, infrastructure, the role of law and police in India, independent film making, technology outsourcing, and the impact of social media. The second day of the event had informative panel discussions where the senior alumni, faculty and students engaged in interesting debate on sustainable business strategies going forward.
Conclave 2014 ended on an enriching note and was hugely beneficial to alumni, faculty and the students. It will be IIM Lucknow's endeavour to continue with such informal yet structured opportunities. All of us here at IIM Lucknow community will be eagerly waiting for another successful, enjoyable and inspiring Conclave next year.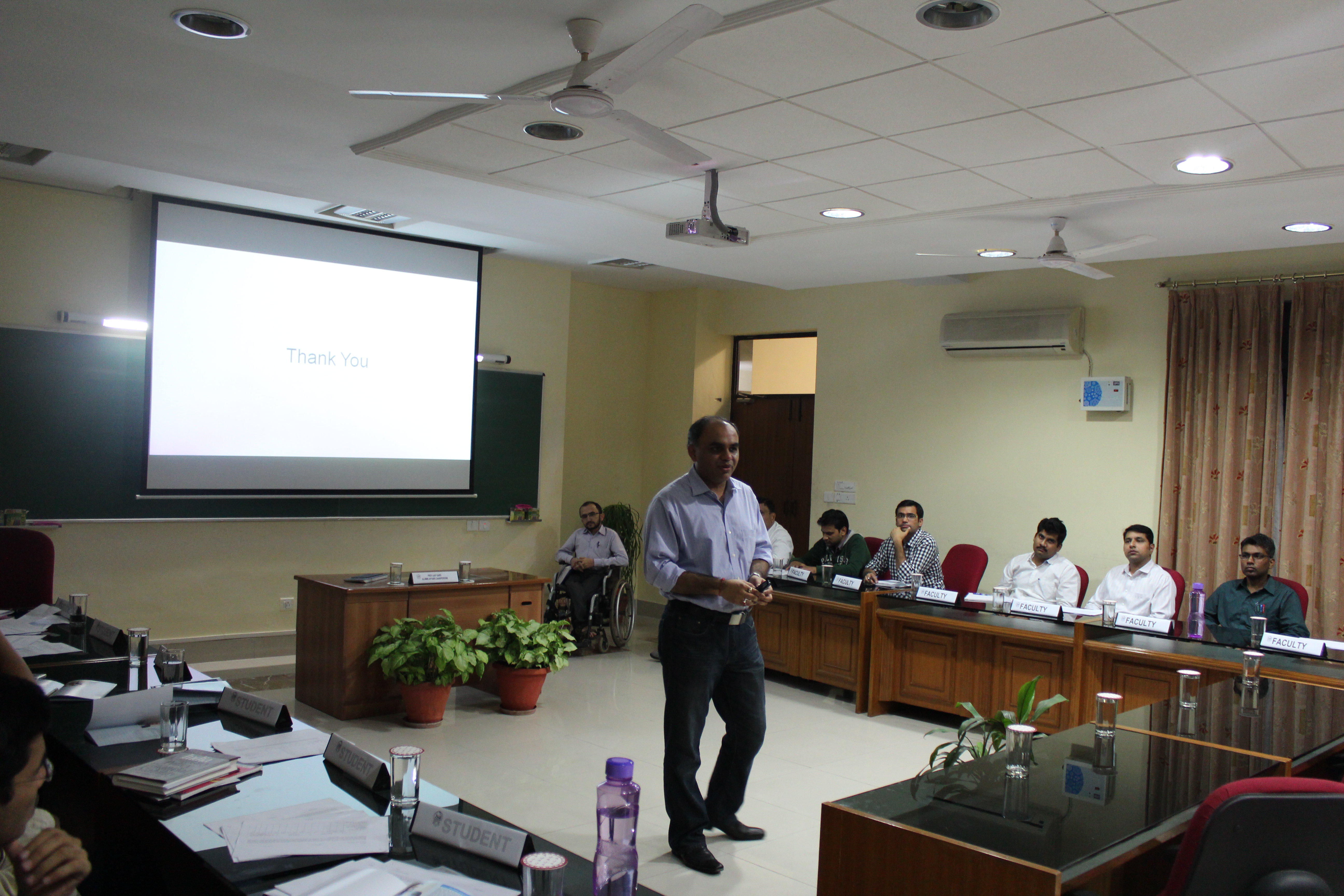 Conclave 2014 was attended by the following distinguished list of IIM Lucknow alumni;
Amit Saxena, CEO and whole time Director at Karvy Finance
Ashutosh Gupta, Director, Marketing Solutions for Linkedin
Manmohan Bhutani , Vice President at Fiserv Global Services and is the Head HR at Fiserv
Manoj Agarwal, CEO Highways at DSC Limited
Mutha Ashok Jain, IGP for Allahabad Zone in Uttar Pradesh Police
Nitin Das, Independent documentary filmmaker
G Ramesh, Managing Director and CEO at HDB Financial Services Ltd in Mumbai
Sandeep Asthana, Country Head at Sun Life Financial
Ramas Venkat, Business Head of the Financial Solutions Group at Fidelity Information Services
Sanjiv Govil, Chief Operating Officer at Idea Cellular Limited