What Differentiates IIM Sirmaur Campus From The Rest!

In Paonta Sahib, a town with historical lineage tracing back thousands of years to the prehistoric era, stands IIM Sirmaur – a hopeful beacon to the future amidst the glowing recollections of beautiful past.
With that I welcome you to the campus nestled in the foothills of the mighty Himalayas, bordered by the flows of the sacred Yamuna river, the campus stands pristine, as if in a testimony to the future of those who enter the gates.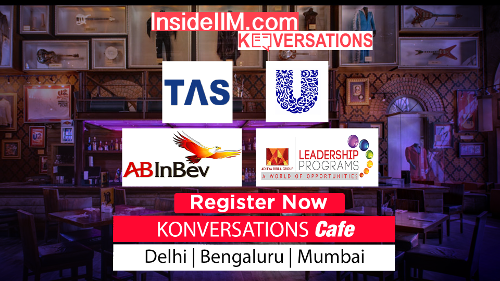 Walk 50 metres in from the gate, and you find yourself in front of a 4 storied structure, the academic building, painted in white, as if resembling the mountain snow; the front of the building is covered in glass, polished to shine like a mirror, as if encouraging those who enter inside to reflect on the knowledge they gain each day they spend here.
Away from the hustle-bustle of any big city, the lush green campus stands tall beside the Paonta Sahib town. The purity, the greenery and the fresh gush of air nurture a healthy mind, just as the blinkers on a horse, far from any distractions.
To compensate for any fun missing out, away from home, we have various committees such as the Cultural committee, the Sports committee, Sankalp – the Corporate Social Responsibility committee; who organize various interesting and eventful sessions adding to events like TEDx, Leadership Summit, AIM(Academia Industry Meet), HR Conclave.
One of the only 8 IIMs to host a Bloomberg terminal, IIM Sirmaur has left no stone unturned to provide a state of the art infrastructure to the students. The library ensures the availability of all the books that a management graduate would require, to keep up with the business trends, both past and future.
All work and no play makes Jack a dull boy, and hence to keep the students bright and sharp, we have a football field within the campus, as well as a badminton court, and who doesn't play cricket!
Along with all these and a warm heart we, the students of IIM Sirmaur, welcome you with arms wide open!
Aditya Birla Group – Which Company I would like to work for
Out of the varied industry presence of ABG in sectors such as Chemicals, Apparels, Manufacturing, Finance and Telecom, I think I would be a good fit in the 'Risk Analytics Unit – Birla Sun Life Insurance, Mumbai' unit in its Finance sector.
Utilizing my prior work experience as a Cloud Migration Consultant and my current profile as that of an MBA, in Finance with an inclination towards Consultancy, I would be a valuable addition to the unit.
I have undertaken certain online courses to sharpen my analytical skills in the area of decision making and advanced excel analytics, which I can leverage on the job and provide solutions.
– Soumya Swaroop Patro