Uncategorized
'Digital Payments – The New Paradigm' by Mr. Rajesh Goyal, Vice President, Atos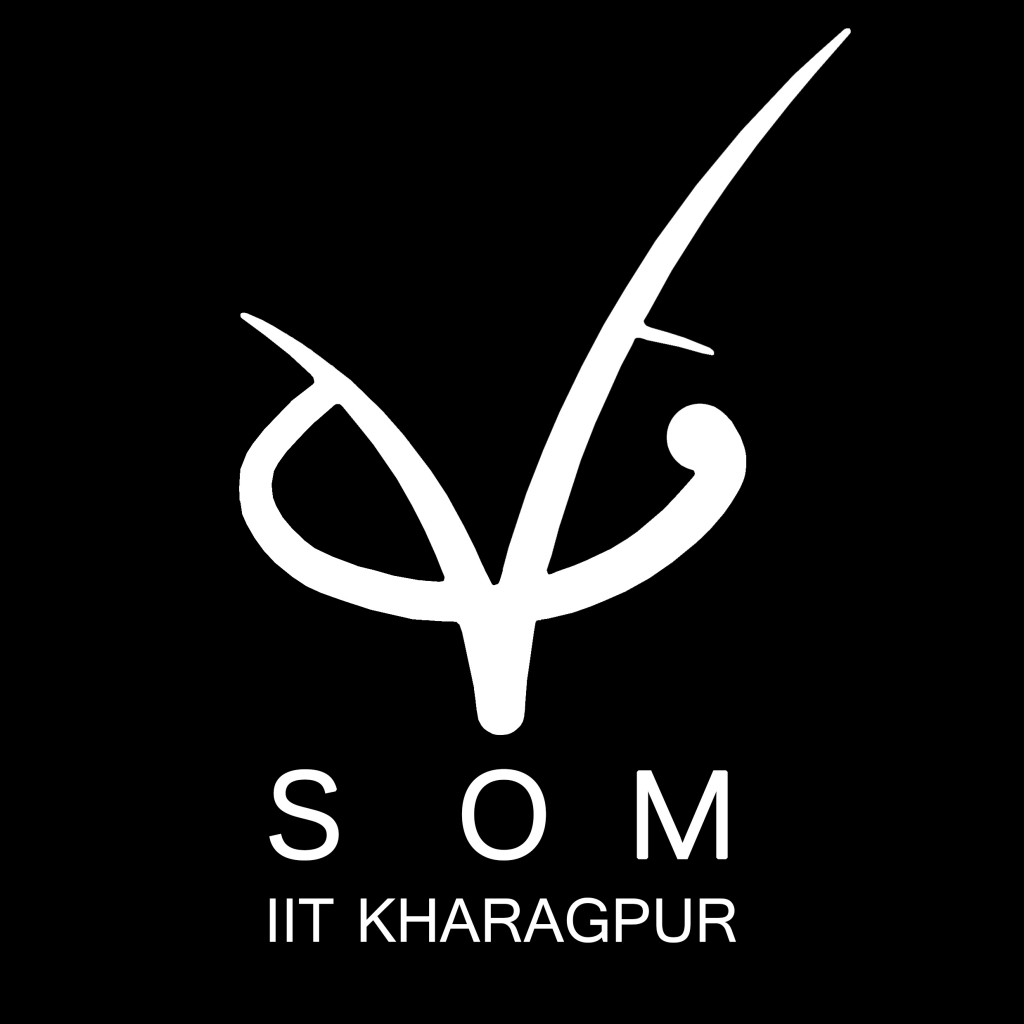 We were born in a time when the globe was divided by geographical boundaries. With the advent of globalisation, these boundaries started diminishing and everything became readily accessible. In a few years, the world became one big market place with producers and consumers just a click away. Such a humongous revolution could not have been possible without technological advancements, innovation and seamless integration of varied industries. Today's era is the digital era. With everything and everyone available online 24X7, it is imperative to move away from traditional business processes, towards electronic commerce. Digital payments are an important aspect of this paradigm shift.
Amid the sudden boom and flurry of electronic payment options, the students of VGSoM felt privileged to interact with Mr. Rajesh Goyal, Vice President, Atos on 'Digital Payments- The New Paradigm' and gain insights into contemporary cash-less transactions as a part of Vaarta '15 guest lecture series. Atos is an international leader in digital services with a presence in 72 countries. An alumnus of IIT Kanpur, Mr. Goyal specializes in global perspectives and digital transformation.
Mr. Goyal kicked off the discussion with an introduction to the evolution of e-commerce and the future of e-tailing. He discussed about the mushrooming mobile industry in India. With over 200 million smartphones and more than one billion mobile connections, he pointed out that the prospects for M-commerce are immense. Talking about digital advancements and technological innovations, he threw light on the scale and pace of transformations that the field of communication and technology has witnessed. From the perspective of information representation and exchange we have seen a drastic shift from print media to social media and other IT based services.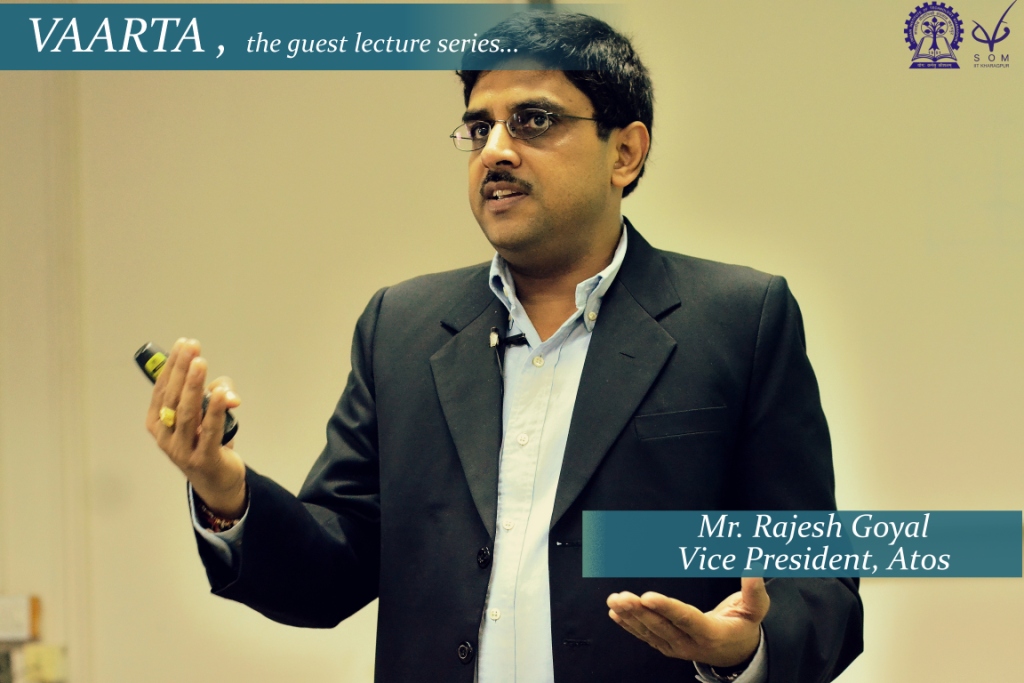 Quoting a famous American poet, Theodore Roethke – 'Over every mountain there is a path, although it may not be seen from the valley', Mr. Goyal elaborated on how the world is constantly changing and technology is getting revamped with each passing second. Over the years, the traditional payment process has evolved andis no more limited to offline hard cash transactions. Initially, most transactions were a simple exchange of goods or services between the consumer and the producer, called the barter system. Soon, the barter system was replaced with exchange of valuable items such as precious metals, cattle or land. With further advancements, coins came into being followed by printed currency notes. Recently, credit and debit cards took the lead and became a preferred choice over currency notes. The future ahead belongs to soft currency and digital cash less payments.
Structuring the discussion around the changing paradigm of electronic payments, Mr. Goyal emphasized on the prospects and hindrances of digital payments in India. He mentioned that more than 90% of transactions in India being cash based opens gates to black money accumulation. Also, due to low penetration of banking services in rural areas, financial inclusion is difficult to achieve. Having realized the importance of cash less transactions, the Government of India is also supporting and promoting a rapid shift towards digital payments. 'Payments Banks', which deal only in online transactions with a limit of Rupees 1 lakh per person and guarantee a 25% rural coverage in India, are a step in this direction.  A combination of positive regulatory intent and growing market demand is leading to a burst of entrepreneurial activity in the country's electronic payments sector. Mr. Goyal citied examples of Indian e-payment companie like PayTm, QuikWallet and MOMOe  and called upon students to discuss and compare ApplePay, AliPay, MPesa and BitCoin. He touched upon the aspect of virtual curency and very rightly said that the day is not far when we won't feel the need to carry our leather wallets.
Towards the end of the discussion, Mr. Goyal emphasizedon the importance of data analysis over simple data accumlation. While talking about encryption and data privacy, he listed out major expectations from a payment channel viz. Confidentiality, convenience and cost effectiveness and how the market for mobile payements is segmented on the basis of amount and place. The session was interspersed with numerous questions and ideas from students which mainly revolved around latest technical tools of data collection and analysis like Big Data and cloud computing. Students understood how Big Data is revolutionizing, not only the IT industry but the confluence of all industries and businesses. Vulnerabilities of trading online and the issue of net neutrality were also discussed at length.
All in all, the session was very interactive and informative. Mr. Goyal presented such a vast topic in a simple yet effective manner. The engaing content and invaluable understanding about digital payments is certainly going to stay with us forever.
VGSoM Kharagpur
The Vinod Gupta School of Management is a business school in India. It was established in 1993 at IIT Kharagpur and was the first management school to be set up within the IIT system. It was initiated by a distinguished alumnus and a Life Time Fellow of the Institute, Mr. Vinod Gupta. In the year 2018, VGSoM completed 25 glorious years of its existence as a premier B-School of India. Today it is consistently ranked as one of the top 15 Institutes for business management in the country and boasts of a list of illustrious alumni holding prestigious positions in companies across the world.