Diversity At Its Peak – Pooja Rathi, IIM Udaipur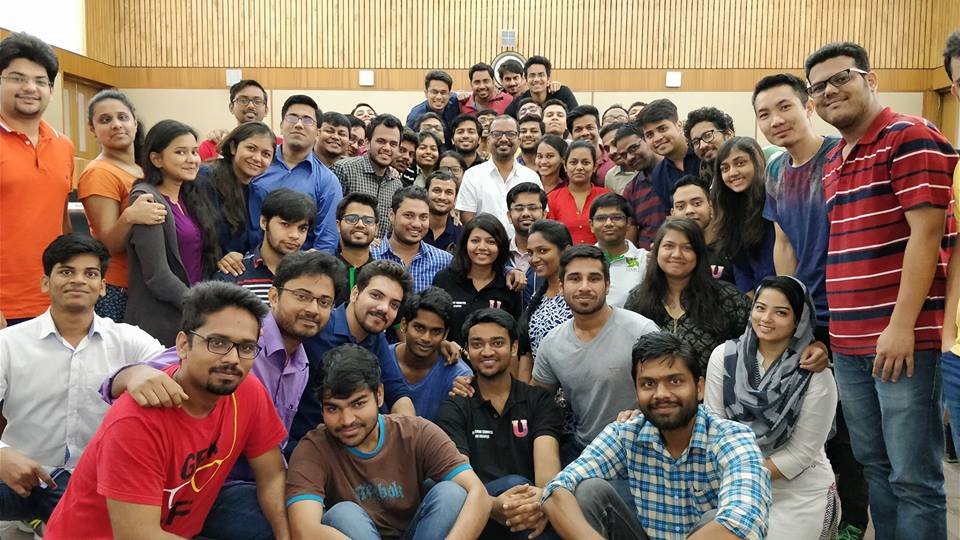 Hardly the thought of diversity came across my mind when I first entered IIM U. But the first class was good enough to tell me its importance. I met fashionistas, gym freaks, CAs, bookworms, economists, psychologists to name a few. Coming from an engineering background, I had always been surrounded by engineering the breed until I reached my campus. Talk to any of the students in college, and you get a different perspective on life. It is incredibly enriching to spend your time here. The teacher can talk about any topic, and you will find some expert in that field sharing his/her "Gyan" in the class and giving us the practical insights of the topic.
Along with work and educational diversity, cultural diversity is also at its peak. Bengalis are the ones that I liked most, they are as sweet as "rosogullas" and have a strong penchant for books and rock music. Then comes the Punjabis with their larger than life attitude and "always ready to help" nature. I like the South Indians for their dedication, Gujratis, and Marwaris for their business minds.
Before I could have comprehended, I already made friends for life from this unique, diverse lot. Few of them are, a fitness freak Bengali, a cute south Indian girlfriend and an engineer who is very good at music. I am always excited to work with my friends. One project can do wonders when you have diversity in your group. One would think with lightning speed; other would come up with an innovative idea and then some nice managers would implement the idea very swiftly.
Let's not keep everyone on tenterhooks and share my experience related to diversity in the college. We, as a group, were tasked with creating a presentation related to office politics and sexual harassment in the workplace. My Bengali friend came up with an idea of creating a short film on this topic. Being a novice in video creation, I hardly had the guts to do that for the first time. But, then, came to rescue our mass communication group mate, who just upon hearing the idea, went ahead to fetch his camera. My Bengali friend gave him all the instructions about the directions and different angles for video creation and we, other three, were involved in acting. We burnt the midnight oil to come up with the video. Next day, we presented that video in the class and got applauded by the whole class and teacher. Such is the beauty and power of diversity.
I would love to work in Aditya Birla Retail Limited. I am specializing in operations in MBA and like to involve myself in challenges related to supply chain problems in India. India is land of unique opportunities with challenges related to its growing population, infrastructure, road issues to name a few. I would like to work around the problems related to transportation, cold storage management, warehouse management and fast delivery services of perishable items. Given my four years of work experience in IT field and penchant for analytics, I would be able to implement analytics to provide tailor-made and faster services to the customers.