DRONA – The Leader of Tomorrow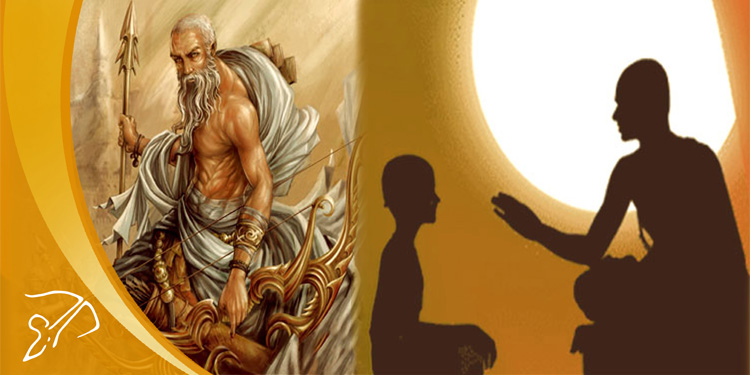 Drona- the very name conjures images of mentorship – a mentorship so exemplary it can make all the difference between being the winner and the also-ran. The importance of such a mentorship assumes even greater proportions in today's world, given the cut-throat competition in each domain. Unfortunately, the opportunities to find and benefit from such a mentor are few and far between. Those on the lookout, though, need no longer despair! IRIS, IIM Indore's annual management and cultural fest, the largest of its kind in Central India is here with its flagship event,  Drona – a one of its kind mentorship program to groom and declare the leaders of tomorrow.
Undoubtedly, a career in management is much sought after today. Organizations are vying for innovative and insightful young talent to take charge with the result that the competition to stand out is intensely fierce, so much so that undergraduates today need to hit the ground running to stand out from the crowd. And this is the very opportunity that Drona is proud to present- an opportunity  to gain early insight and exposure in the world of management and its various career paths. Also available is the platform that will help identify important areas to focus upon for the all-important Group Discussions and interviews.
In Drona 2014, participants went through various challenging rounds aimed at testing their capabilities and talent, with informative sessions to further guide them in their quest to make a mark in management. It was immensely successful, as the testimonials indicate, in providing a glimpse of what the future holds for an MBA aspirant. This time around, the competition promises to be even tougher, with more colleges participating, a record number of registrations and the stakes set to  rise higher. Drona 2015 -The Challenge to be the Leader of Tomorrow is here, the platform is yours to take.
FORMAT AND RULES
A nationwide online acumen test will be conducted to select the best 15 students. These students will be invited to IIM Indore for 3 days during IRIS, where they will go through a mentorship program involving interaction with esteemed professors and renowned industrialists. The students will get the opportunity to be part of challenging Group Discussions & Mock Interviews that are bound to go a long way in helping them prepare for a career in management.  A series of leadership acumen testing rounds are also in store for the students to prove their abilities and claim the title of 'Drona- Leader of Tomorrow'.
Prizes worth 20000/- await the winner.
The event is open to students who are currently pursuing Undergraduation.
Students have to register for the online test by paying a nominal fee of Rs. 100/-.
The registration link: www.iris-iimi.com/drona
Online tests will be conducted on 3rd & 4th October'15
All the registered candidates will receive the username and password to access the test only a day prior to the test
The top 15 students from the test will be invited to IIM Indore during Iris
Accommodation for the 15 students will be provided by the college
All the registered students will receive participation certificates
CONTACT
Name: Peeyush U
Email:p14peeyushu@iimidr.ac.in
Mob.: +918085958260