E-Commerce Sales : A Lesson Learnt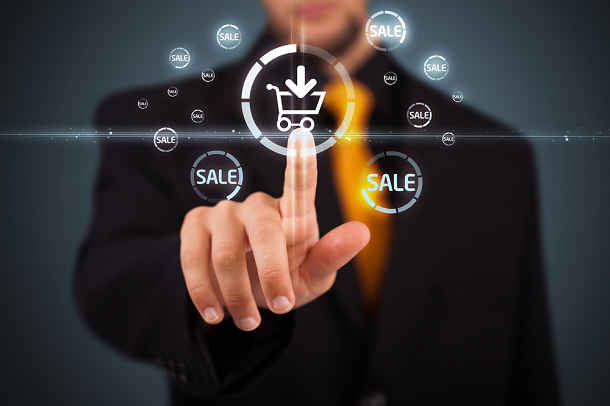 It's that time of the year again when the gloves come off in the E-commerce war! This time around, The Big Billion Days find themselves sharing space with The Great Indian Festive Season and Snap-a-deal. The big guns of the Indian E-commerce battle it out publicly, literally, in their bid to win GMV supremacy and push their numbers. E-commerce majors have raised billions of dollars in investor money and are under pressure to keep their frenetic growth intact. Coming before the crucial festive season, Snapdeal, which has been inching closer to Flipkart, is now gunning for pole position. Bahl and Bansal's attack on each other is reminiscent of the cola wars between PepsiCo and Coca-Cola more than a decade ago, when claims and counter claims were made through the media.
Should market trends be believed about "hyper growth in affordable smartphones, improving infrastructure, and a propensity to transact online" leading Indian E-commerce to grow at a very rapid rate? Goldman Sachs also feels that India's attractive demographics will have a huge role to play. Cheap smart phones and presence of 3G data coverage will also help. All these reasons are fairly straightforward. The question that no one seems to be asking and hence not answering as well is when the Indian e-commerce companies will start making money. Goldman Sachs tells us that e-commerce players suffer a 35% loss on an average on each unit of a product that they sell. The strategy seems to be the sell things at a discount, get the customers hooked, create an edge over the competition in the process and in the process acquire a substantial customer base. There are multiple problems with this approach. Almost every E-commerce company which has access to private equity/venture capital money is following this approach. And everybody cannot succeed following the same strategy. And what's the strategy? Give discount, so that people will buy. Something's got to give.
But with this battle in stead, who will emerge the winner from this one? The consumer, hopefully. The companies have managed to win part battles, Flipkart especially leading strongly in grabbing eyeballs, views, clicks and orders. Snapdeal follows up closely, while eBay and Amazon fight it out, with Amazon clearly having appealed to an Indian audience in a much better way than anyone else. Consumers too have benefitted in more ways than one. While allegations of price rigging during such discounts is something a consumer is now wary of, having become smarter in this world of a-sale-a-day, the convenience of deliveries, payment options and comparison of deals during evaluation of options are what have kept the consumers hooked.­
But keeping consumer's hooked is not the end of the world. A plethora of options means that the customer has more knowledge and thus power of choosing. And disregarding this vital cog, some of the deals that are floated appear to be deceptive. It eventually leads to bad-mouthing by consumers on social media platforms, review sites, testimonials. More images of the infamous 'Bendgate' pop up when a user searches for iPhone6. Similarly, there are growing evidences of errors in delivery, inflated prices and so on. Not only does brand image take a hit, this drives away potential customers to alternative means of buying and even to competition.
However, not to take anything away from  E-tailers, not only have they learnt from their mistakes, they have taken copious notes from each other's history. To keep traffic movement to its app smooth, Flipkart embarked on a differentiation strategy this year by opening up different categories on different days. To be one up on the competition, Snapdeal picked Monday for its electronics sale, a day before its rivals began their discount sale. Their advertising too has caused ripples yet again. There is still a lot to be learnt by them, especially about the peculiar creature that is the Indian consumer. Brick-and-mortar stores still prove to be tough competition, and E-tailers should take stock of this, instead of cross cutting through each other's base. Increase in penetration is the need of the hour because the sales are bound to end someday and everyone now knows is aware of that. What after that? How about a shift of strategy to generate and galvanise loyalty in consumers. A lot still remains to be seen!
This article was contributed by Mercur-I, the Marketing club of IIM Indore.