Factors That Made Me Choose SJMSOM
SJMSOM is one of the best B schools in our country. There are a lot of factors influenced me to choose SJMSOM over other B Schools. The first one is the IIT B tag. Being a part of IIT B it is highly regarding in the industry, especially outside India. I always dreamt to be a part of this holy institution. The recognition we get because of the IITB tag is huge. Also SJMSOM has experienced and young full time Core Faculty in all functional areas of management, who are engaged in teaching, research and outreach activities. SOM also has many Associate Faculty from other Departments / Schools / Interdisciplinary Groups and Visiting Faculty from the industries. The batch size of SJMSOM is another part which attracted me. Since there is only 120 students in a batch, the interaction with our batch mates, seniors and faculties will be better. It will also give a competitive advantage when it comes to placements.
At SJMSOM we will get the best of opportunities to showcase our leadership potential and nourish the organizing skills within college life by becoming a core committee member in Mood Indigo, E-summit etc in addition to the clubs and teams which most B schools offer. Also sessions like 'Continuum' and 'Diksha' will help us in keeping in touch with the current trends and the fast disruptions which are shaping the landscape of current industries.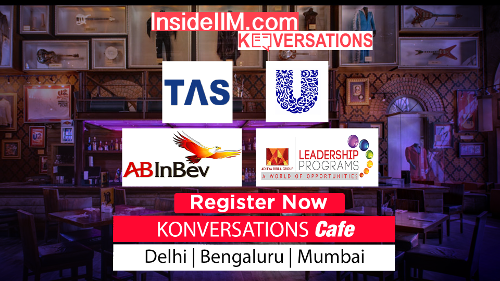 ROI is another major factor which makes SJMSOM unique. The fee is only half compared to another B schools of this level. The Mumbai location and the world class infrastructure of IIT B also played a role in choosing me this wonderful B school.
I would like to work for ULTRATECH CEMENT LIMITED-
I have worked as a senior engineer in a construction project. So I can effectively use my engineering experience in the construction site in a cement/concrete manufacturing company. As Ultratech Cement is the largest manufacturer of grey cement, Ready Mix Concrete (RMC) and white cement in India, it will be a perfect place to kick-start my management career. The legacy and the expertise of the company will provide me a lot of opportunity to learn and emerge myself as a potential leader.
Vishnu A is is a first-year student at SJMSOM, IIT Bombay