My Favourite People At IIM Raipur | Nidhi Gulhane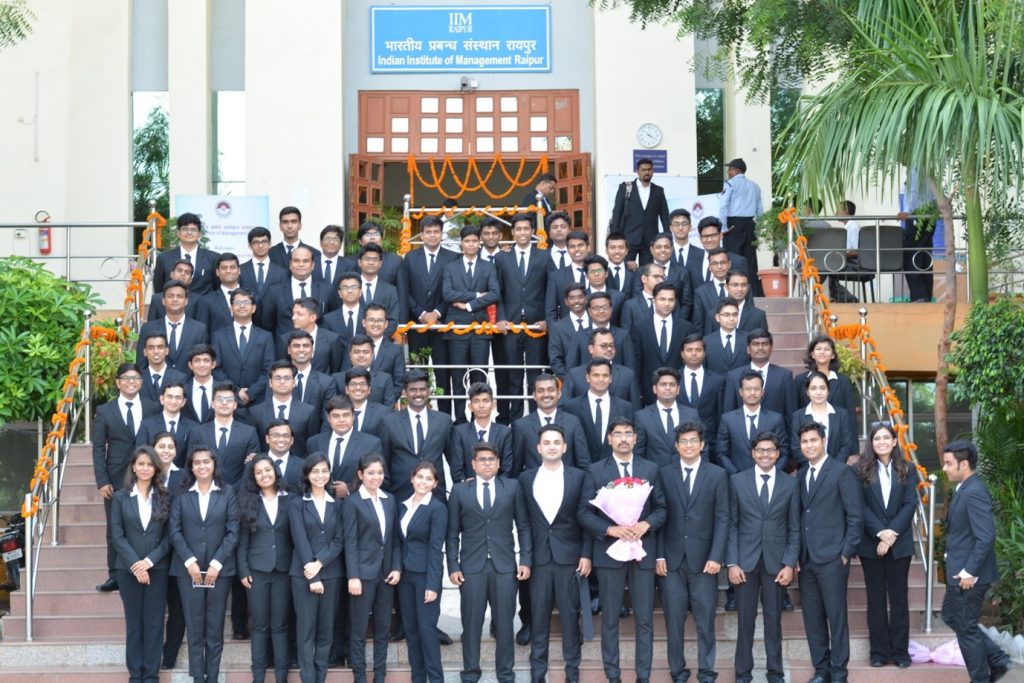 They say Life becomes easier when people, who are crazy enough to find happiness in tough situations, are with you. I am staying in the IIM Raipur Campus for almost a month. I interacted with lots of people with different backgrounds, life and ideology. It was very tough for me to shortlist some of the crazy candidates of my batch PGP 2018-20. I am going to introduce the crazy candidates who have brought a smile to my face everytime I interacted with them.
Like in every class of IIM or IIT, there is one "Chatur" (In reference with 3 Idiots movie). So even in my class, I have one female Chatur. I have interacted with her from the very first day of the college. And yes from the day one she is talking about Studies. She met many seniors and all she has asked them is about the curriculum, which books to refer and how to study well. The second habit of Chatur was always raising hands in class and giving answers. Yes, this quality is also there in my female Chatur. But apart from studies, she is good at badminton, quizzes and singing and a good friend of mine. She is Ms Neyhal Menghani.
Nowadays, because of tiny terrible things, scrawled stories and lots of other pages on Facebook, there are many writers and poets out there. And being a fan of those sad stories, one-liners and shayaris, so searching these kinds of people in the crowd is mandatory. Then, I met a guy over a cup of coffee. He narrates the poem which he wrote after the first date. He linked his first date with the first rain and it was awesome. The shayar of our batch is Akansh Varshney.
Each one of us has some acting skills. Only a few show their performance on the stage. For Eid Celebration, a guy was in my Skit team. He is a brilliant actor. His dialogue delivery, facial expressions and voice modulation are the best I have seen. He did the role of Angry Panelist in our Skit and was our Star Performer of that event. He likes to do mimicry also. The Star of our Drama is Abhishek Ganorkar.
Best is saved for last like desserts. The next and last candidate about whom I am going to talk about is my roommate. This is my first time for living in the hostel and having a roommate like her is a blessing. She can crack the lamest joke you have ever heard of. But those jokes really make you laugh. After all, it is important that one should spread happiness and she does for sure. She is good at singing and painting. Apart from this, she has good oratory skills. This multi-talented girl is known as Aparna Vadlamani.
Which ABG company would you want to work for and why?
I would like to work for Aditya Birla Fashion and Retail Private Limited. Fashion and Retail industry is growing at a fast pace. By working in Aditya Birla Fashion and Retail Private Limited, I will be better at understanding trends & people choices right away as it directly affects your business. It helps to think outside of the box and take quick decisions.
Nidhi Gulhane is a 1st year student at IIM Raipur.