Few weeks in the summer, How time Flies – Summer Internship at CEB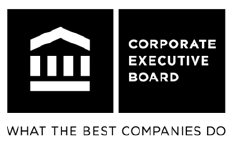 Brief outline of the project
I interned with CEB, a member(CEB calls its clients members) based best practices advisory firm. CEB's baseline is 'What the best companies do' and in this phrase lies the core of what drives them. A client base that boasts of the who's who of Fortune 500, DAX and many other prestigious firms, they have been going from strength to strength in the past three decades.
The present leadership believes that HR analytics and the value of talent will drive future growth. Consider the case of fantasy sports leagues from around the world, an industry onto itself that is worth an estimated 70 billion dollars. How does it matter whether Virat Kohli bludgeons his way to a century or get out for a duck?
Well, those coffee breaks in office wherein you brag to your colleagues about how well you have been doing just look a lot more significant now, don't they! I worked on a similar project of talent assessment and classification under the finance practice. In a nutshell, I had to design and profile talent for a particular role using the various metrics that have been established and derive insights for members,
Most challenging aspect of the job
For a brief moment when I read about sitting in a cubicle and trying to make sense of an excel sheet that looks like the Mahabharata, I was taken back to my internship days. Worst still, I had to make sense of abstract data and spin a yarn to make sense of it. Long afternoons and a couple of long nights followed. But would I have it any other way? Possibly, possibly not.
A word to the wise is to brush up on excel. While this sounds like preaching to the choir, excel is one of the more elegant offerings from Microsoft. It is quite simply the Woodstock of number geeks without of course, the music of Jimi Hendrix and all those wild children of the 60s.
Most enjoyable aspect of the job
The aspect I enjoyed most was the culture at the firm. You can drive your own projects, deliverables, outcomes and efficiency to a significant extent. It is a great bunch of people put together with supreme qualifications and a willingness to share ideas, debate extensively and pass on a word or two of encouragement. There are a lot of experiences of internships when the interns claim that their colleagues were out of a horror movie like The Exorcist. While it makes for good coffee table gossip, there is not much else that you can learn from it. As an intern, I was really pleased with the amount of inputs I got, the number of scenarios we discussed and the great new friends and acquaintances that we made.
Personally, I enjoyed the time I spent at DLF's cyber hub. It has been voted as the best cluster of restaurants last year and you can see why. The choice of cuisine is spread and while its not easy on the wallet per say, it does leave one with a feeling of enjoyment and happiness.
Greatest Learning
As someone with a lot of experience for an Indian B-school student, I have learnt the power of humility by working with some of the best in the media and entertainment industry. And that same principle can be applied here. Irrespective of the position held by them in the corporate echelon, they were all willing to lend an ear(and have an occasional beer). They would all put in a word or two once in a while praising the good work while never being bothered much about the negativities.
As an advisory firm, CEB is driven by the power of ideas, and my internship further underlined what I have always believed, that knowledge spreads faster when shared.