Final Placements – Class Of 2017 – IIFT Delhi And Kolkata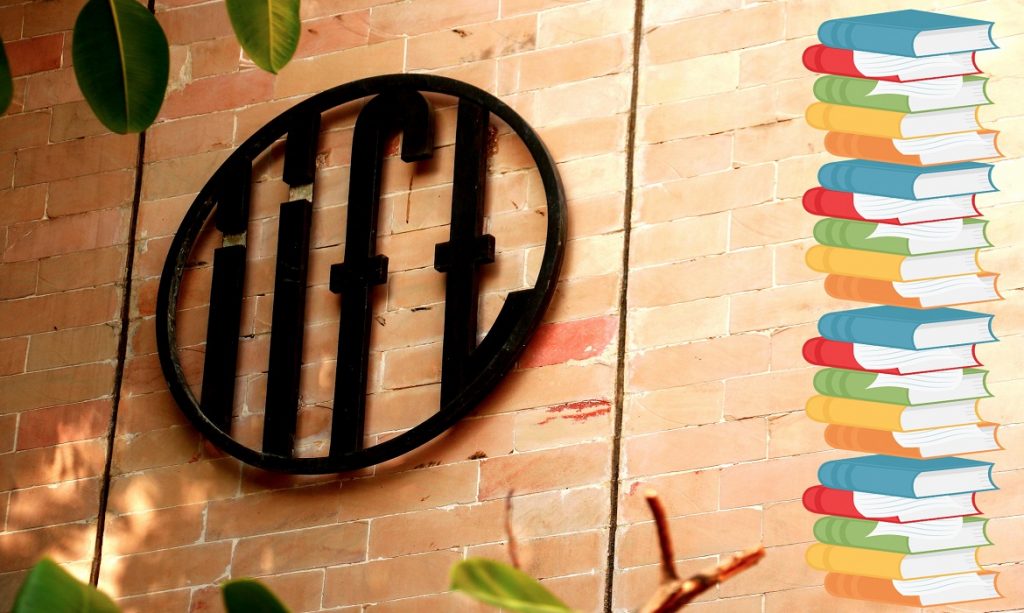 Highlights of the placement reports:
IIFT was the amongst Top 10 B-School across the country to finish its Final Placements
A total of 94 companies made offers to its largest batch ever, comprising 258 students with the average number of offers per company seeing a considerable increase of around 16% over the previous year
74 Pre-Placement offers were made to IIFTians, an increase of 10 over last year
Average compensation has seen an impressive increase of 5% over last year in turbulent times, at 18.41 LPA for the class of 2016
Highest International compensation reached to USD 150,000 PA offered
The highest domestic package drawn stood at an astounding Rs 26 LPA.
30% of the batch took up offers in Sales and Marketing domain and 21% chose Finance as the domain for starting their careers
BFSI sector had a dominant presence with almost 24% of the batch choosing to start their careers in this growing sector
New associations with reputed organisations like 3M, Marico, LEAP Program (Aditya Birla Group), HDFC Bank, Cipla, GSK CH, Shell, Trafigura, RPG Group, Infosys Management Consulting, Dell, Eli Lilly, Hindustan Petroleum, Tetra Pak.
Multiple roles on offer in E-Commerce sector such as Account Manager, Business Analyst, Financial Analyst, Category Manager, Product Manager, Marketing Manager, Sales Specialist & Operations Manager were striking feature of the placement season
Amazon and Cognizant Business Consulting together made the highest number of offers followed by JP Morgan and Vodafone
20 students got international roles with a rise in offers across locations such as Nigeria, Peru, Dubai, Singapore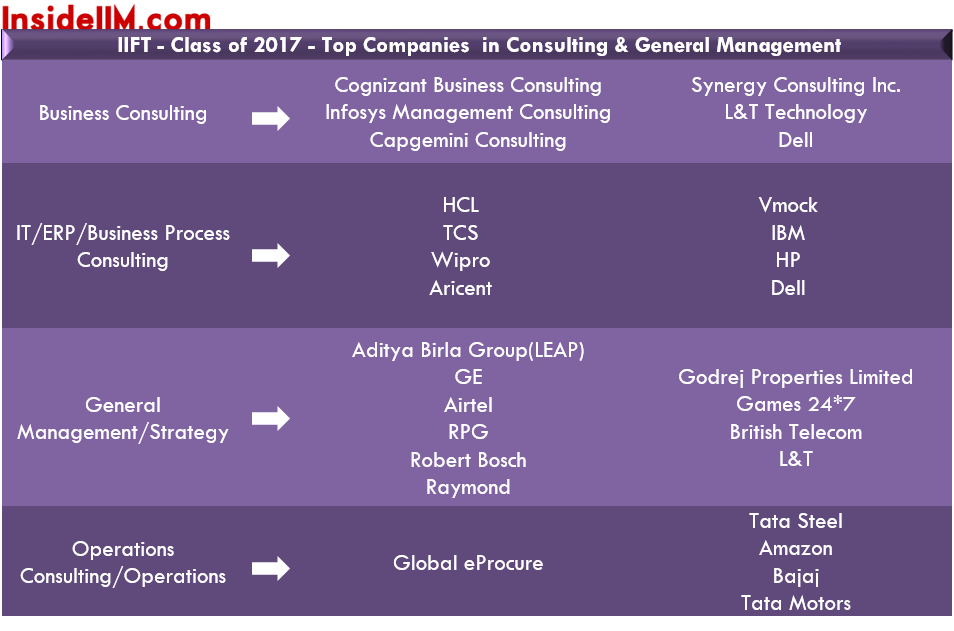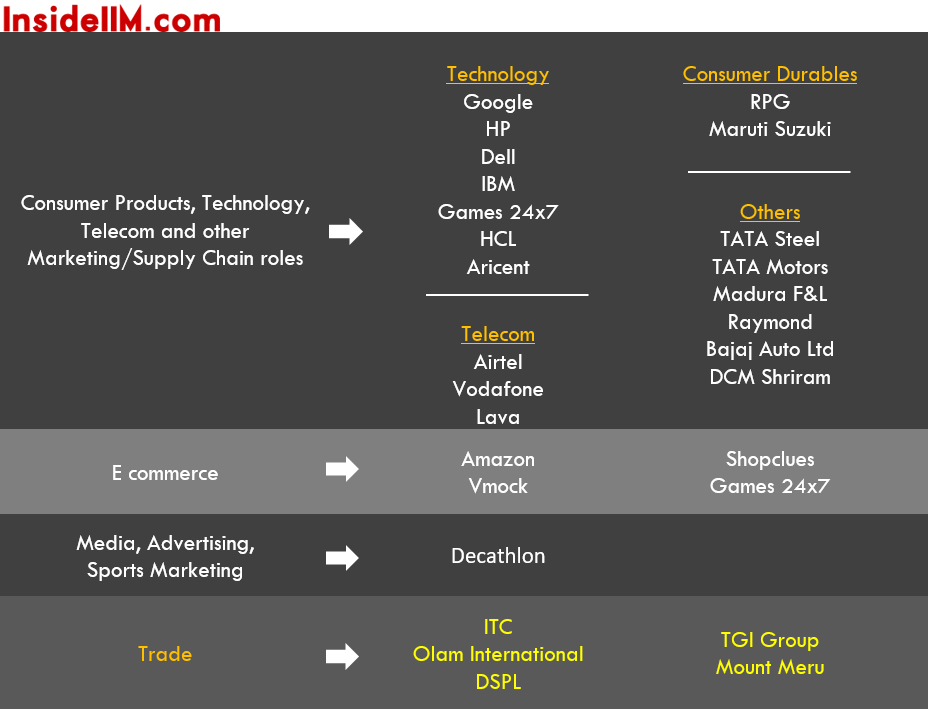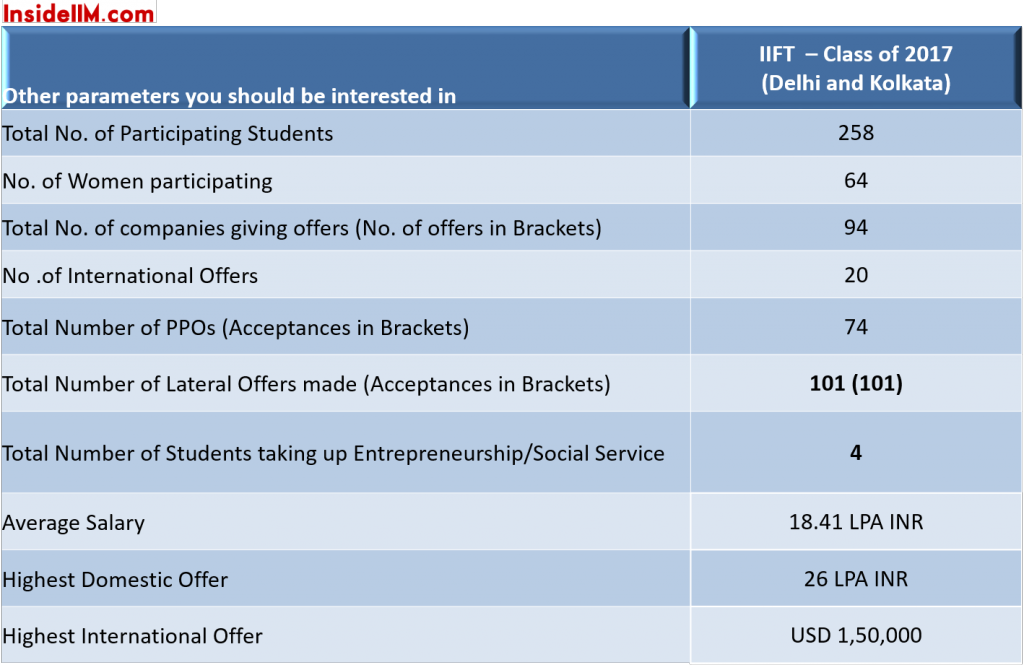 In case you wish to point out anomalies in the report, do write to us at editor(at)insideiim(dot)com. We will try to clarify it with the placement committee/company. Anonymity will be ensured.
Final Placement Reports for the Class of 2017 across schools can be found here.