Final Placements – IIFT Delhi and Kolkata – Class of 2014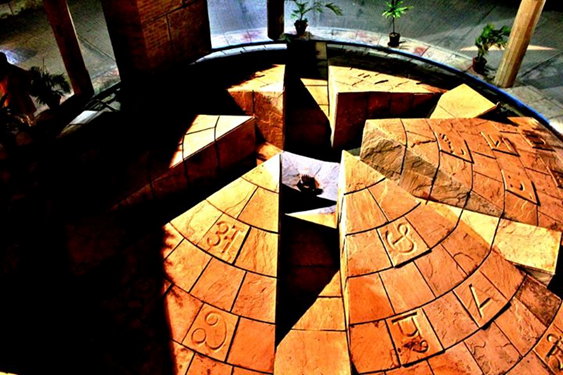 (This report was updated on 6th March 2014. Changes were made based on information on companies that participated but did not recruit)
This is the first time we are covering final placements at IIFT. In 2013, we had started covering their summer placements, our summer placement report for the batch of 2013-15 can be read here. Again, IIFT has come up with an impressive performance at the finals.
Three Salient points –
1- A number of top trading firms (two of the top four) offered commodity trading profiles exclusively to students of IIFT. IIFT's positioning and focus on trade is valued by recruiters.
2- IIFT is able to easily hold its own among the top B schools in all the major traditional functional areas (banking and finance, consulting, general management, FMCG marketing etc). Compared to the summer placements, consulting shone this time, with an especially strong showing. Finance, which during summers, saw hiring across MNC banks as well as Indian financial services companies, this time sees hiring mainly from MNC banks. The hiring is across profiles, showing IIFT's maturing as a campus).
3- In the new economy, e-Commerce, technology etc., IIFT has already put its stake in the ground – with names like Google, Amazon, Flipkart recruiting from this campus.
Google started recruiting from the summer placements (2013), and they have continued recruiting from IIFT.
The highlights of the placements season (shared with us by the IIFT placement committee)
– Two of the Global Top 4 trading firms, called the 'ABCD' of Trade, namely, Bunge and Louis Dreyfus offered commodity trading profiles exclusively to IIFTians
-Mid & Senior Management roles were offered to laterals candidate like  Senior Manager, Strategy(TATA NYK), and Regional Sales Manager(Sproxil) were offered at IIFT
–  Russell Reynolds, among the world's Top 5 Executive Search Firms hired exclusively from IIFT
–  HCL(14), Flipkart(11), Cognizant Business Consulting(9), Goldman Sachs(8), Google(6), Nomura(6), ITC(5) recruited big numbers from the Class of 2014
–  Average salary saw a rise of more than 15% from last year. The number of International Offers(12) at IIFT increased significantly over the last year. Roles offered were across The Middle East, Africa, Singapore, Indonesia and Malaysia
–  A variety of roles across domains were offered by Healthcare and Pharmaceuticals(the sunrise sector) giants including 4 Fortune 200 majors. Technology & E-commerce majors viz. Amazon, Google, Nokia, SAP, Flipkart, offered prominent roles across domains.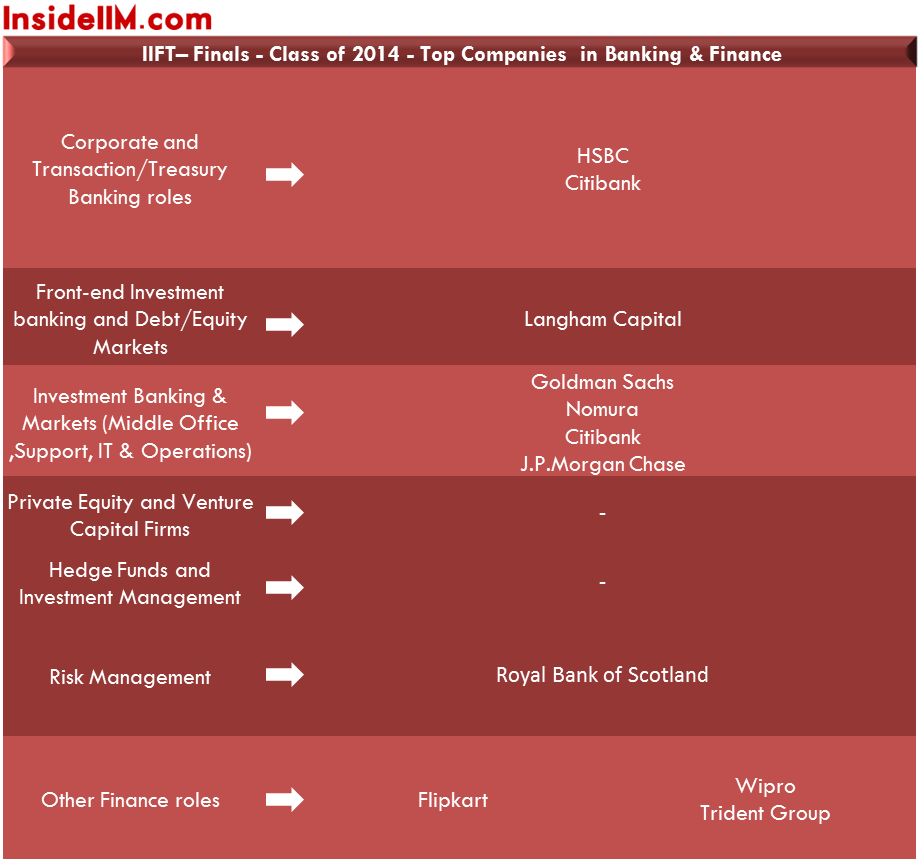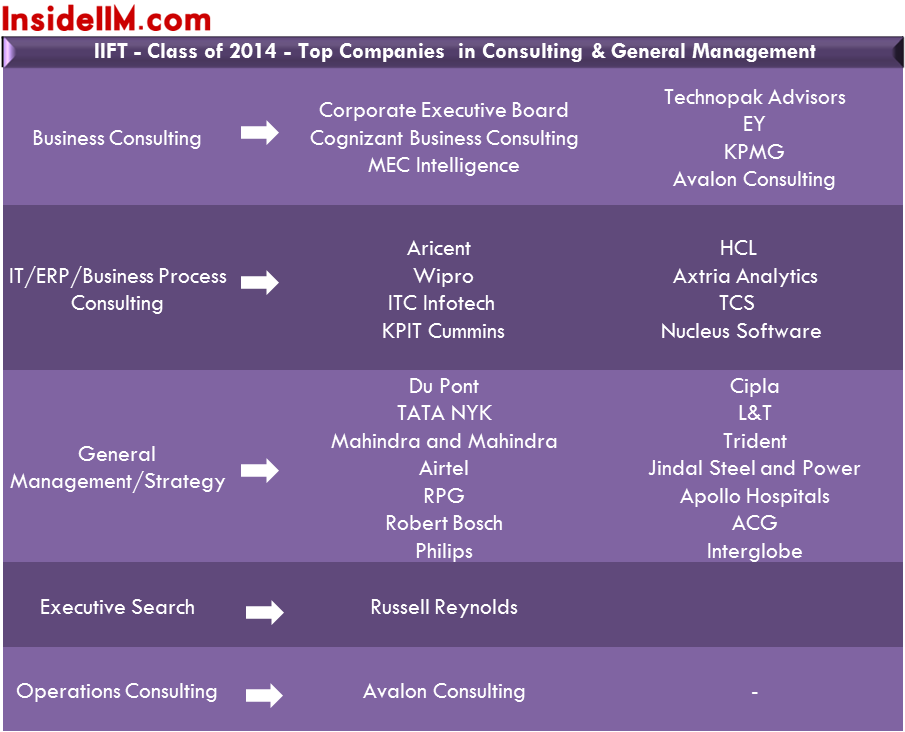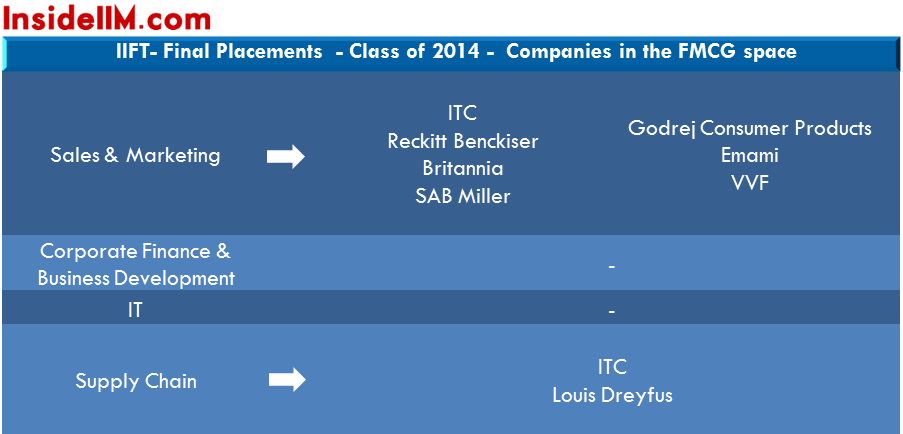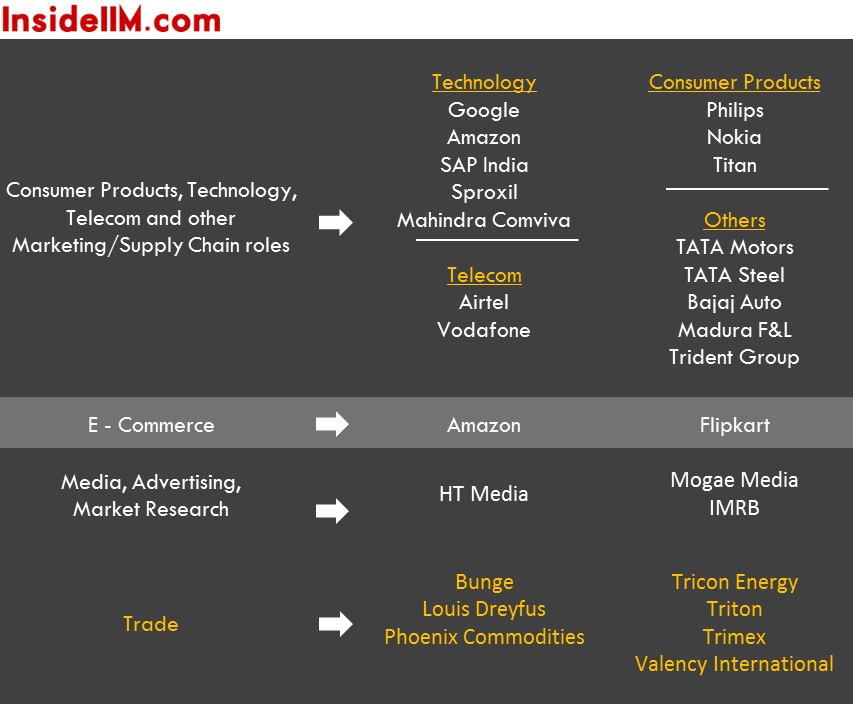 The following companies participated in the process and but did not make offers- Tolaram Group, Deloitte, Du Pont, Cargill, Jabong, Zomato and  Hennes & Mauritz AB.
Summary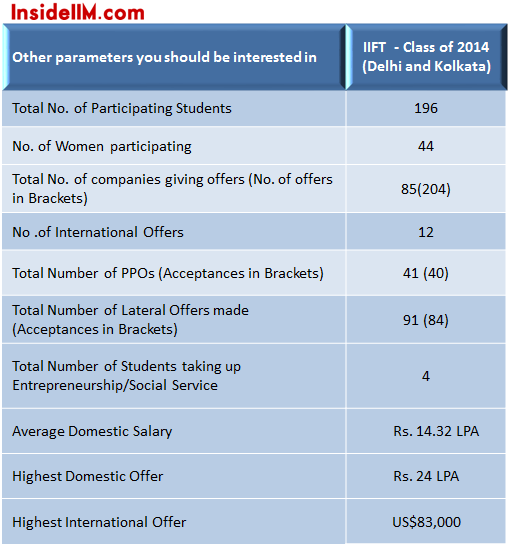 Other important facts
Out of the 41 PPOs, 32 were from summer placements, and nine were given for corporate competitions on campus. Normally recruiters hold case study competitions in B school, and give PPIs for winners of the case study. PPIs are normally given only for the winners at national level (and less often for winners of the campus round). Therefore, if the above is true, it means that IIFT's students have not only been doing stupendously well in B school competitions (to win PPIs), but also converting a lot of these PPIs.