This is the first in our series of placement reports for 2014. XLRI has had enjoyed another great year in final placements. Last year's performance has been exceeded on almost all parameters, be it number of PPOs, breadth and diversity of profiles, number of companies making offers, and the list of marquee recruiters.
XLRI was able to crack McKinsey this year. This was the first time McKinsey went to XLRI (until now, students from XLRI and a few select B schools including JBIMS, FMS, IIM Indore etc) used to be called for a batch day process (a single-day process for all the B schools). This year, however, McKinsey visited XLRI.
The broadening of profiles in finance is remarkable. The big name investment banks like JP Morgan, Goldman Sachs, Standard Chartered and UBS hired for their investment banking and markets (middle office, support and operations) roles. Students also had many more options in corporate banking/transaction banking roles. In fact, banking and finance, along with consulting, accounted for around half the batch in BM. Hiring in general management roles remained strong, with the usual biggies including TAS, Aditya Birla Group, and Mahindra making an appearance. In HR of course, XLRI remains in a league of its own, as the graphs below will demonstrate.
Highlights sent to us by the Placement Team at XLRI
- 100 % Placement in 3.5 days
- Participation by 103 recruiters (as compared to 70 recruiters last year)
- 50% of roles for BM students came from the BFSI and Consulting domain
- 79 students were offered PPO's (an increase of over 25%). We note that the percentage of PPOs for the batch increased from 27.5% (64 out of 233) to 32.5% (79 out of 245)
- ITC was the largest recruiter followed by ICICI Bank
- Median Salary : 16.25 lakhs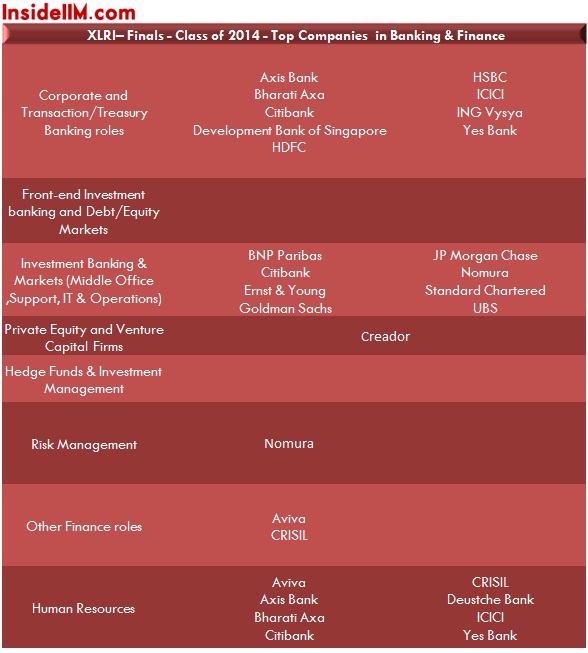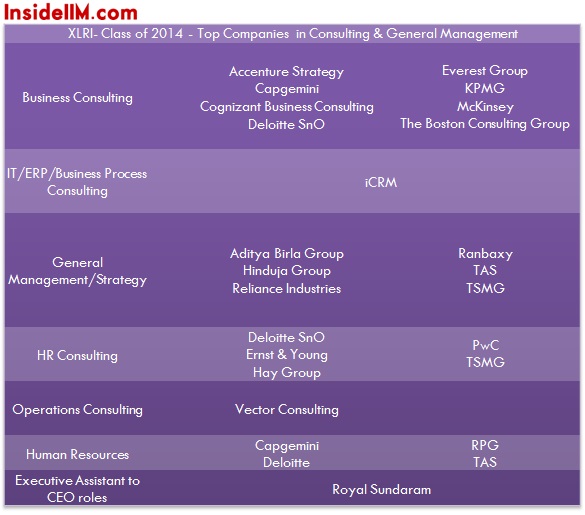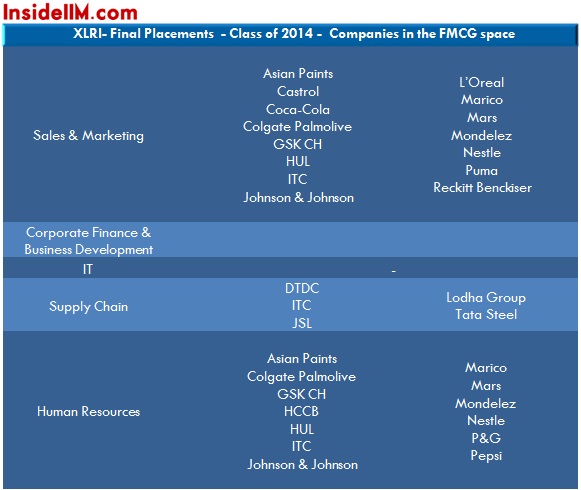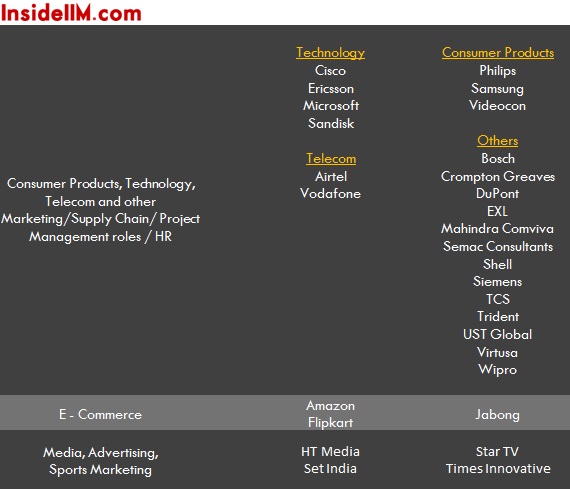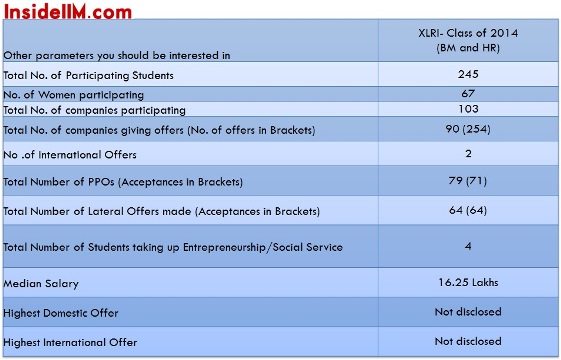 Flipkart and Jabong hired for final placements this year from XLRI. FMCG companies also hired in good numbers. Granular data for BM and HRM programmes is not available.
We would like to thank the placement committee and the External Linkages Cell of XLRI Jamshedpur for providing information in the InsideIIM.com format. They have been very forthcoming in sharing information and solving our queries. We believe it will be of immense help to readers, aspirants and recruiters.
We must put a disclaimer that despite our best efforts it is not always necessary that the data given to us is 100 % accurate.
In case you wish to point out anomalies in the report, do write in to us at editor(at)insideiim(dot)com. We will try to clarify it with the placement committee. Anonymity will be ensured.
Track the official book of XLRI Media Cell on InsideIIM here
You may be interested in :