From Food Festivals To Ace Marketers – XIMB Is A Blend Of Cultural Sensitivity With Management Learning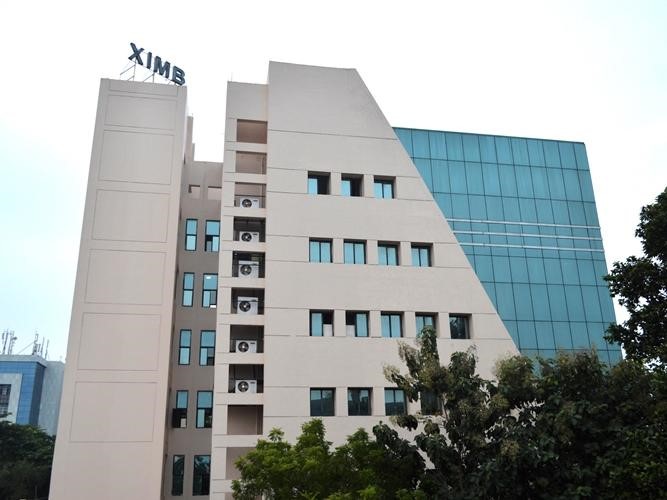 I realised the true meaning of being a manager, when I witnessed two of the most significant events of XIMB come together at the end of this January. XIMB has everything to offer to its students, from diversity and culture providing you with ravishing cuisines to marketing events, case studies that test your business acumen. Both the endeavours provided the students with an opportunity to organise, manage and market events by themselves and learn from the experience.
'Spicmacay' organised 'Xaiqathon', the annual food festival of XIMB, XIMB chapter on 23rd January, while MAXIM- Marketing Association of XIMB, was busy getting 'Maxinations', a three-day marketing festival for the students ready on the floor. In the midst of our demanding academic schedule, the food festival showcased the talents of the students, where, the team, headed by coordinator Lipsa Samuel, planned and coordinated to bring vendors catering around 50 odd delicacies to the campus residents. The festival aroused our creative sensibilities and sparked new energy in the campus.
From local to international tastes; no cuisines overlapped and the festival provided a complete coursed meal. It was the most eagerly-awaited annual event with not only 8 varieties of stick kababs, 6 varieties of chaat, Chinese menu, Mongolian dishes, but also Biryani, Momos, Paav bhaaji, pastries, shakes, burgers and sandwiches and many more. Xaiqathon also included Odisha's special Chenna – Poda and Rasagolla from Pahala. Chenna – Poda literally means Roasted Cheese in Odia. It is made of well-kneaded homemade fresh cheese chhena, sugar, cashew nuts and raisins. Unsurprisingly, they were sold out first.
The idea was to help students understand and appreciate the Odia Culture through the various kinds of cuisines. It also helped students understand how businesses develop and how they are related to their society, norms and people in general. The fest commenced from 6 in the evening to 10:30 at night, provided the students with a platform to try and satiate their taste buds with luscious, delicious dishes. It was attended by all, students, faculty members and families, administration staff, and also the foreign exchange students on campus. Everyone joined in to make the fest a special and heart-warming extravaganza. This time the foreign exchange students from Emlyon Business School, France, especially enjoyed a lot, as they got a taste of varied Indian cuisines.
This helped the aspiring entrepreneurs and managers in them to learn from India's rich commercial as well as cultural history.
It's not just an explosion of aromas and tastes that draws people to the food festival, but a confluence of Indian cultures and ideas.
Xavier Institute of Management Bhubaneswar
Xavier Institute of Management, Bhubhaneswar is one of the most coveted B-schools in India. Established in the year 1987, XIMB is known for quality education in the field of Management and creation of future entrepreneurs. XIMB offers to its students three prestigious programmes; Business Management, Global MBA and Executive-MBA. 30 years and still going strong, XIMB strives to achieve its mission of making managers with a human face.