My Friends – The Squids Cum Squads – IIM Trichy

"Friendship is like peeing in your pants. Everyone can see it, but only you can feel the warmth inside". Well felt when someone reaches an IIM campus. Loaded with so many assignments to be completed with deadly deadlines and in between all this, someone is there scolding to eat timely and help with software you have never even heard about, such is the kind of friendship I found when I made an amateur landing at IIM Trichy. Following are the acidic, basic, salty and neutral friends of
mine and my chemistry with them :
"Honey is so funny!!" no he's not but his name is. LOL!!! Honey is his full name and that makes me curious about his survival skills of managing the mandatory segment of "last name" in any document. Our first conversation was none less than a cold war. On the topic of weather of Trichy he enlightened me with his "Gyan" of using a search engine. (Big LOL this time) Coincidently ninety nine percent of my life stories match with him but we fight like enemies. True is "like poles repel each other". Mr Honey introduces himself as "Hi, Honey (with a pause), is my name." and know he is the honey for our entire batch. We share a pious relationship of witch and dog (though I don't know even if there is a relation between the two). Any girl on earth can be beautiful for him but me and defines it proudly to be the signs of true friendship. Even before joining the campus he assigned me and other girls with the responsibility of cleaning his room, curing his upcoming pimples (as if no pimple = beautiful girlfriend is a universal truth, and he denies his intentions too). A few days before joining the campus, we used to make plans like one hour guitar session with a cup of green tea on a daily basis as if we are here for a picnic and used to make numerous plans for trips as if we are the
biggest "vellas" on the earth and the plan of forming a Garda gang( swaggy people). But when it comes to protect me he's the biggest rescuer.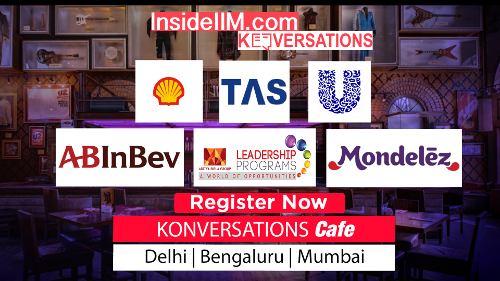 Spandana, though we call her spandy which reminds me of candy. Spandy was the biggest smuggler of peanut chikkies for our gang. A hard core cleanliness freak, the brand ambassador of hand wash and sanitizers and my bindi-supplier too. One time she's so cute like a baby with a calm voice and the next second she'll threaten you to throw you from the third floor (kidding obviously). Her love for chicken was as visible as her attempts to ask for some extras from our mess when none is looking at her and the happiness of really getting some extras used to make all of us laugh. When it comes to medicines spandy is always there.
Ajay pratap singh tomar: Such a big name for a single person. We call him "Golu". He's that angry young man of our batch. Though he's a sweet and sensitive person by heart but his looks doesn't suggest so (will look at someone as if he's so angry but with no reason). Brought up in a boarding school, he pretends that he's insensitive but actually he's the most sensitive person I have ever seen. From the very first day of college he communicates with whoever comes in his way and talking to every single girl(finding his soul mate, though I doubt she exists) and I doubt one day he'll be found sitting with a stone asking for its name. He's blessed with an unbelievable talent of making two girls walking behind him for his shopping (me and puki). He came to campus with nothing (that's what he told us but it was not true). He's the one man that almost entire batch is afraid of, because he's the one who asks questions in every guest lecture and every talk we have and even at the time when all of us are already dying with the hangover of long going sessions. Nowadays, if he doesn't ask a question all of us ask him about his health. ROFL! He's a man with a big heart ready to take responsibility for the entire batch (famous "netaji" of our batch).
Shubham: The guy with a misleading whatsapp display picture. We had a conversation before we met, but the first time we saw him we felt so scandalized. We had a long conversation memorizing our past relationships and our disinterest in future scope of relationships but the second we reached Trichy he was looking for every single ball in his court only( poor guy talking to every girl with a hope in his eyes). He's the single boy on the entire planet with whom I can talk anything (literally anything). Every single day he complains about being sleep deprived and swear on god that he'll sleep early but every single day we know what's going to happen that night. During lectures both of us keep eating mint candies to keep us awake and then every night I find him with a different a gang talking about something that actually none of them care about. And the inspiration for such activities as according to Shubbu, is the breeze that every single night blows in our campus (as if none of us feel that air). Mr C.A. as he's popularly known as is the star of our eyes with a hope that he'll enlighten us with his knowledge during our exams.
Shubham kumar, for me shubuiya and for us "NIT wala shubham" belongs to Bihar (I'm also from Bihar) and he's the third partner of our so called "Garda gang" (though I'm still trying to figure out what exactly is it". A big share of our lunch time goes in correction of his wrong accent. He's one of the victims of the tendency of parents to give their child a common name. The three shubham of our batch all lies in the same section sitting next to each other. After silently approaching every possible candidate of his relationship partner he assumes me as his last option. Our fresher's party was evident enough that to suggest that with he's good with his crazy dance moves where our entire batch became a victim of his punches and kicks (I was the misfortunate one in his grip). He's a boy with a sharp brain but a sleepy eye, specifically during lectures, but a really nice man and a helping
hand. Again a chicken lover from the core of his heart, with clear intentions of turning each vegetarian into a carnivore.
Which ABG company you I want to choose and why?
Having an academic background of Mathematics and Economics honours and the experience of working in an organisation with functionality to promote youth and woman entrepreneurship in rural areas, I was one of those who worked for raising the funds and allocation. Looking forward as an opportunity to apply my learning, in an organisation which has a significant presence in the field of wealth management and distribution, I would like to be a part of "Aditya Birla Financial Services Group". My previous experiences will help me to connect with the roles I will play in the company. Along with this, the aspiration of choosing financial domain in my near future the company, a brand for all the financial service businesses of the "Aditya Birla Group" inspire and induce me to choose
the company.