From IAF to XLRI – Life of a flight cadet in a B school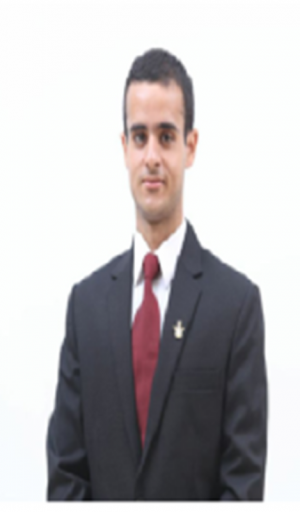 Abhay Raina
B.E (Computer Science) | Flight Cadet (Indian Air Force)
Q.1  Tell us about your background
I was born and brought up in Jammu. I did my schooling from Border Security Force, School. Post this, I did my graduation in Computer Science Engineering from UIET, Panjab University, Chandigarh. Subsequently, I took the AFCAT and joined the Indian Air Force as a Flight Cadet.
Q.2. Tell us about your time in IAF.
The training, at AFA, Dundigal, one of the most intense experiences of my life inculcated in me a sense of responsibility and discipline. I learnt to fight through whatever hardships life could throw at me, be it a 20k march in the hot scorching sun or a 10m jump into the chilling water. I also learnt and strengthened my virtues of ethics and team spirit and came out as a more complete person.
Q.3  How did you get into it? What inspired you to join the IAF?
My entire life has revolved around the defense folk, be it in the city or at school. I have seen these brave men live their dreams while putting their lives at risk to honor the love they have for their motherland. Why Air Force?Probably because I love dog fights!!!On a serious note, I have always had a passion for speed and an urge to feel the adrenaline rush through my blood and a quest to reach beyond the zenith.
Q.4 What was the most significant thing/lesson/values that you learnt from your experiences in the IAF?
The most significant value I learnt at IAF is perseverance. Living a disciplined life, I learnt that things do not come easily but need to be achieved by hard work. The rigor helped me inculcate a sense of control and discipline. The training was a holistic grooming experience but the primary takeaway was mental strength.
Q.5 So what brings you to MBA and XLRI?
During my stint at IAF, some medical issue forced me to leave the air force. With nothing in my hands at that time, I got time to think about my career and eventually decided to take management aptitude tests. I practiced every day and eventually managed to get a call from XLRI for the interviews. I chose to specialize in Human Resource Management because I found it to be in line with my previous experiences.
Q.6 How do you compensate for the thrills that you miss?
Life at XLRI is no less thrilling!
Q.7 How do you relate the two diverse career paths that you chose?
I believe that everyone comes at the crossroads in his life at one point or the other. I had the opportunity to choose my career path twice. Military training helped me develop myself as an individual. I learnt the importance of values such as discipline and hard work. The values I learnt in military will be of great help in my career as a manager and also at every step of my life.
Q.8 So what are your experiences in XLRI?
XLRI has been a great learning experience. Sitting in the same classroom with some of the bestbrains in the country, being taught by some of the best faculty in India, learning subjects which compel us to think beyond conventions, and not to mention the 'XL Culture',all these things have helped me grow as a person and changed my perspective.