One Stop GK Guide – Current Affairs – Politics – Highlights 2017 – Part 3
View Part 1 here & Part 2 here.
Whether you are giving SNAP, XAT, TISSNET, or IIFT Entrance Exams, you must keep abreast of current affairs and happenings all over the world. GK or general knowledge is an indispensable part of all these exams. And for some careers, GK is a deciding factor.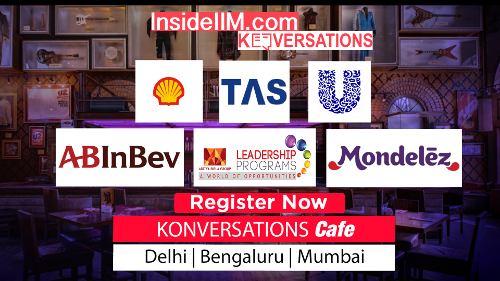 If you are planning to give any of these exams, here we have compiled some of the most talked about or important happenings all over the world. Divided into 5 broad categories viz. politics & government, sports, top awards, business/commerce, and trivia + entertainment, these highlights will help you focus your preparation. They have been divided month wise, for easy reference.
Politics & Government
July 2017
Historic indirect tax regime -GST after 17 years of debate launched by India
65 MoUs signed at Textiles India 2017
Short range surface-to-air missile successfully test-fired by India
Same-sex marriage approved by the German Parliament
Petya Ransomware – Threat to Modern Technology
Madhya Pradesh sets new record by planting 6 Crore saplings in just 12 hours
Flood situation arisen in Manipur
Free GST Facilitation Centers set up across Goa
Compulsory registration of marriages recommended by the Law Commission
Menace of terrorism and radicalism to be fought together by Israel and India
Har Haath Ek Kitaab launched by the National Book Trust
CGST won't apply on items not registered under trademark law announced on 5th July 2017
New transport policy to overhaul transport system of the state unveiled by Punjab government
EPFO inked agreement with 5 banks to collect PF dues
Veteran leader Babu Jagjivan Ram was paid homage by PM Modi
India declares itself free from Highly Pathogenic Avian Influenza H5N1 and H5N8 on 6th July 2017
Student-scientist connect program JIGYASA launched by the Union Government
Malabar Exercise 2017 begun by India, Japan and the US
MRP on packaged consumer products going to be same from 1st January 2018
Panchsheel Pact between China and India
India ranks 23rd among 165 nations in the 2017 Global Cybersecurity Index
PM Modi raises issues of terrorism, climate change at BRICS Leaders' Informal Meeting in Hamburg on 7th July 2017
Union Government proposes scheme to open residential schools for SC girls on 7th July 2017
Import of aircraft, aircraft engines from ambit of GST exempted by the Union Government
Digital initiatives to promote e-education launched by President Pranab Mukherjee
India grants Rupees 3.2 crore help to the Philippines to fight ISIS
RailCloud Project, NIVARAN-Grievance Portal and CTSE Scheme launched by Railway Ministry
Services by Educational Institutions to students are exempted from Tax under GST
A supercluster of galaxies, Saraswati Discovered by Indian scientists
World Youth Skills Day 2017 observed globally on 15th July 2017
India-Russia celebrating 70 years diplomatic relations
Galaxy 1000 times brighter than Milky Way discovered by Scientists
Millions of precious minerals under Indian seabed discovered by the geological team
Bill passed to boost defence cooperation with India by the US House of Representatives
Right of Children to Free & Compulsory Education (Amendment) Bill scheduled for consideration in Lok Sabha on 18th July 2017
Shala Siddhi Prohatsan Yojana in 25000 government schools launched by MP
Solar project to electrify remote village of Agaween in Egypt launched by India
Cap on weight of school bags put by Telangana State
MoU between India and Netherlands on cooperation in space technology apprised by the Union Cabinet
Indian Institute of Information Technology Public Private Partnership Bill 2017 cleared by the Lok Sabha on 19th July 2017
mAadhaar app for syncing Aadhaar data on mobile phone launched by UIDAI
Quality mark logo for milk and milk products launched by the Union Government
MoU with NIUA for preparing Delhi Master Plan 2041 signed b the DDA
National Food Security Act statement was given by Supreme Court on 21st July 2017
SHe-box portal for sexual harassment complaints launched by the Union Government
Banking Regulation (Amendment) Bill, 2017 introduced in Lok Sabha on 24th July 2017
Mobile app Aarambh for road maintenance launched by the Union Government
National Anti-profiteering Authority to be selected by the GST Council
Madras HC makes Vande Mataram mandatory in schools, private and government offices
MoU signed between Uttarakhand government and AAI to develop civil aviation sector
Collection of Statistics (Amendment) Bill, 2017 passed by the Parliament
Second highest tiger count in India recorded by Uttarakhand
August 2017
Russia asks 755 US diplomats to leave country following American sanctions on 30th July 2017
e-RaKAM portal for selling agricultural produce launched by the Union Government
ASI protected monuments to be declared Polythene Free Zones by the Archaeological Survey of India
Mumbai-Ahmedabad high-speed rail project sanctioned on 2nd August 2017
NABARD (Amendment) Bill, 2017 passed by the Lok Sabha
Appointment of three Indian Americans confirmed by the US Senate
Government to develop green airports in Andhra Pradesh
India's first ever Heli-taxi service launched by Bangalore
Online portals MahaDBT, MahaVASTU launched by the Maharashtra Government
Entire Assam as 'disturbed' area under AFSPA for a month- declared by the Union Government Center
Rs 1 Lakh Cr on education and road connectivity to be spent by the J&K government
Earthquake of magnitude 7 on Richter scale struck China on the 8th August 2017
Citizens of 80 countries including India can now enter Qatar without visa
Web portal to enable online orders for textbooks launched by – NCERT
India ratifies second commitment period of Kyoto Protocol on 8th August 2017
Swachh Survekshan Gramin 2017 launched by the Union Government
Online registration for custodians of securities launched by – SEBI
Full-fledged Hyperspectral Imaging Earth observation satellite to be developed by ISRO
Venkaiah Naidu sworn in as 13th Vice President of the country on 11th August 2017
10 projects worth more than Rs 2000 Crore approved by the National Mission for Clean Ganga
Lok Sabha passes State Banks (Repeal and Amendment) Bill, 2017 on 10th August 2017
Delhi Assembly passes Minimum Wages (Delhi) Amendment Bill 2017, Netaji Subhash varsity bill on 10th August 2017
Next steering committee meeting of TAPI gas pipeline to be hosted by India
G-7 Interior Minister's summit on security to be hosted by Italy
Bullock Cart Racing to remain banned in Maharashtra- Bombay HC on 16th August 2017
India's first Partition Museum opens in Amritsar
4th Advance Estimate of production of major crops for 2016-17 released by the Union Government
LED bulbs, tube lights, fans to go on sale at petrol pumps across India
MoU between India and Sweden on Intellectual Property Rights approved on 16th August 2017
RBI announced Aadhar linkage mandatory for farmers to avail short-term crop loans in 2017-18 on
Artificial womb to save extremely premature babies developed by scientists
GEF Grant Agreement with World Bank signed by the Union Government
Nagaland Government constitutes committee to review Nagaland Municipal Act 2001 on 20th August 2017
Delegation of Powers to Border Roads Organisation approved by the Union Ministry of Defence
Compassionate family pension instead of employment to be launched by the Assam government
India's first calf born to surrogate cow in August 2017
Physical police verification of passport to be replaced with Online verification
Panneerselvam sworn in as Deputy CM of Tamil Nadu on 21st August 2017
Digital Police Portal under CCTNS project launched by the Union Government
ICMR signs Deal signed between IVI for vaccine research and development on 21st August 2017
Second ship of Landing Craft Utility MK-IV inducted by the Indian Navy
Swasth Bachche, Swasth Bharat Program on 21st August 2017
Common Services Centres (CSC) in India to launch Doorstep Enrollment Facility for Elders
NITI Aayog to launch Mentor India Campaign on 22nd August 2017
Cabinet approves India-Nepal MoU on drug matters on 23rd August 2017
India-Nepal signed 8 agreements to boost the bilateral relations on 24th August 2017
Union Cabinet approves setting up of Commission to examine sub-categorization within OBCs on 23rd August 2017
"YUVA – Skill Development Programme" inaugurated by Rajnath Singh
No interview for non-gazetted posts in Uttar Pradesh announced by the Uttar Pradesh Government
ISRO all set to launch India's 8th navigational satellite on 31st August 2017
To check out One Stop GK Guide for Business/ Commerce, click here.
To check out One Stop GK Guide for Entertainment – Trivia, click here.
To check out One Stop GK Guide for Top Awards, click here.
To check out One Stop Guide for Sports, click here.