"Good academics may get you a shortlist but what will take you forward is your personality" – Nalin Jain, First Year MBA Topper at IIFT Delhi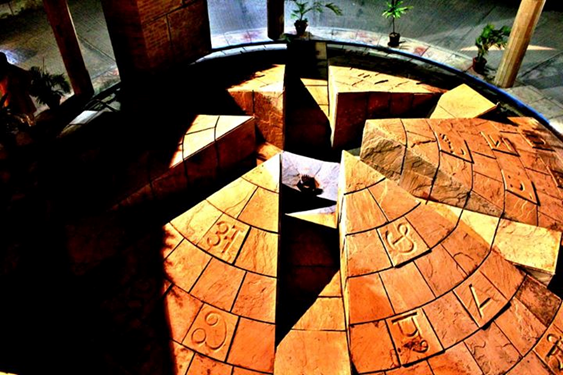 We all know how insanely difficult it is to top the first year of MBA. It is one of the rarest of rare achievements. Batch toppers enjoy special perks like direct shortlists to dream companies, scholarships. The  fierceness of the competition ensures that toppers are always respected by the entire batch for this singular achievement.
InsideIIM takes this opportunity to feature these special achievers on our platform. In our Special Ones series, we are doing interviews with first year toppers of elite B schools to give our readers a chance to understand the effort, the planning, and the sacrifice it takes to achieve something special. We started with Ankit Goel, First Year Topper at IIM Kozhikode. This time we are moving to IIFT – we are interviewing the first year MBA topper from IIFT – Nalin Jain.
Profile

Profile: Nalin secured IInd Position among the 221 students at IIFT (Delhi and Kolkata) while Ist position among the 161 students in Delhi. He is currently the Senior Coordinator, Capital – the Finance and Investments Club at IIFT. He was invited by Ministry of HRD to witness the Republic Day Parade from the PM Box in 2009 for my performance in class Xth. He likes quizzing with "India" being the main topic of interest and has won many quizzes at inter-college, state and even at the national level.
Tell us a bit about your educational background – were you a topper all through your undergraduate and school days? What brought you to an MBA? 
I am a commerce graduate; joined IIFT having completed my B.Com (Hons.) from Sri Venkateswara College, University of Delhi in 2013. Before that, I did my 11th and 12th from Apeejay School, Faridabad. Like in IIFT, I was able to maintain my position in academics in my undergraduate college where I secured overall IInd position in South Campus, University of Delhi. The same can be extended to my school days where I maintained my position in the Top 5.
Having done my graduation, I wanted to have practical knowledge of applying whatever I knew and to gain new experiences at the same time. CA was one of the options however I wanted a bouquet of domains to learn about and this was possible by pursuing a MBA degree.
Walk us through your academic journey in the first year – How did you pace yourself academically in the first, second and third term?
The life in a MBA college differed significantly from the one that was in DU. There was a transition from an annual mode to a trimester mode and this required a change of strategy. The first year which consisted of only core courses required us to tackle cross domain subjects. Being a commerce graduate, I was relatively comfortable with the finance part, yet the addition of subjects on trade, operations etc. proved to be a challenge.
The strategy remained to give proper attention to whatever was being taught in the class and revise it from time to time so that those concepts never left the mind. Practical knowledge is best remembered when attached to live examples and thus case studies helped a lot.
Did you encounter situations where you were in a group in which others were not as committed as you were? How did you handle this?
Fortunately for me, such a situation never came by. The importance of a group is undisputed in a MBA where you are bombarded by case studies, project works, assignments etc. from time to time. In all the three terms, all the members of the group work dedicatedly to complete their respective parts and the superb group performance is one of the key ingredients of my success as about 60% of the marks depended on it.
What were your thoughts and goals when you entered the IIFT Campus? Did you expect to top the program in the first year?
My motive for joining the program was to build upon my knowledge base and gain practical utility of the same. I was interested in finance from the beginning and thus wanted to develop my skills to an extent that I would have become a suitable candidate for companies, especially in the field of Investment Banking.
For me, throughout my academic career, I have never cared about the end result. I think it is the effort that matters; you put your effort, whatever happens will happen for the best. As regards to IIFT, my mind never came across such an idea since I felt and still feel that we all here are at the same level, having cleared one of the toughest and most sought after entrance examinations in India.
B school life is always buzzing with all kinds of activities and distractions. What did you do to keep focus?
One thing that is true for a B-school is that you can never just remain focused on studies. B-school campuses are less about studies and more about other things. There are inter-school competitions, corporate competitions, workshops, guest lectures etc. I tried to participate in most of the major competitions that I came across. Amidst all these though, giving due attention to studies was also important. For the same, time scheduling and proper time management became the guiding tools for balancing between the two ends.
Tell us about your summer internship.
I interned with Nomura, a Japanese banking and securities company, in the India Analytics Group (the Indian IB division). The internship gave an insight into how the floor operated in an IB firm. The interns were all given two mentors: project mentor and shadow mentor. The project consisted of preparation of a sell side pitch book for a company in the domain that was allocated to us. At the same time, the shadow mentor used to give part of his work to keep us occupied throughout the day for two months. The whole experience was an enriching one and it was indeed great to get a feel of how deals that we hear of in newspapers were build upon.
What was your reaction upon knowing that you had topped the first year? How did you celebrate it?
Usually there is a long waiting period for the results and by the time the results come, you in all the probability would have forgotten about the exam. Also, the results come as surprise events as the dates are not told in advance. So, when the results came out, the first reaction was a sigh of relief followed by a dint of happiness over continuing the tradition in IIFT as well. A quick call to my home ensued and thanked God as well for his grace.
Celebrations are usually in the same manner, whatever is the event, in the form of a dinner party at a nearby restaurant.
What is your advice to a student entering a B school, in the first term? How can they achieve their academic goals? Apart from academics, what should they focus on?
I would really suggest that while academics may seem to be important, what really matters at the end are the soft skills. While good academics may get you a shortlist but what will take you forward is your personality. Hence it is imperative that any person who aspires to succeed should focus on improving their communication skills, body language and try to portray himself as a versatile person or an all-rounder. As far as academics are concerned, time management and time to time revision are, in my opinion, good enough to score well.
If you could distill the necessary qualities for success into one, two or three unique attributes, what would those attributes be?
Those would be: integrity, smart work capabilities and effective communication and presentation skills.
If you could go back in time and you had to live the first year differently, what would you do?
I feel that my first year was close to perfect, if not fully perfect. If not anything else, I could have chosen for the student exchange program and could have added a novel experience to my bank.
What are your future career plans?
I plan to build a career in the Investment Banking sector, hoping to become a part of many historic mergers and acquisitions in the future.
Apart from imbibing academic knowledge, how else has the first year of MBA enriched you? What is the greatest non-academic learning you had at IIFT?
The first year provided the much needed exposure, be it through competitions, guest lectures and even alumni meets. Practical knowledge is what one aspires for and many initiatives are taken by the placement committee, the student body and the administration for disseminating the same.
Networking with people is highly important – you might not know when you want the help of another.
Usually toppers are regarded as nerdy types, and in the high-stakes environment of a B school, they are subjected to a lot of peer pressure in ways that range from good-natured banter to mockery and bullying. Did you face this? If yes, how did you deal with it?
No, till now, I have not faced any such situation. However the key to deal with such a situation remains self belief. If I become a target at any point of time, I have enough evidence to believe that I am an all-rounder.
How was your performance in IIFT? Which institutes did you interview with, which ones did you convert, and approximately where did you lie in the final list of candidates selected for to IIFT?
I got a call from IIM-B, the new IIMs, IIM-Shillong, MDI and XLRI apart from IIFT. But I could convert only MDI and IIFT. As regards to IIFT, I scored 67/100 in the IIFT entrance exam and was in the top 3 in the final list of candidates selected for MBA(IB) 2013-15.
Read other stories in our Special Ones series – featuring first year MBA toppers from elite b schools.