How FIAT Turned A Problem Into A Winning Strategy – Strategy With RS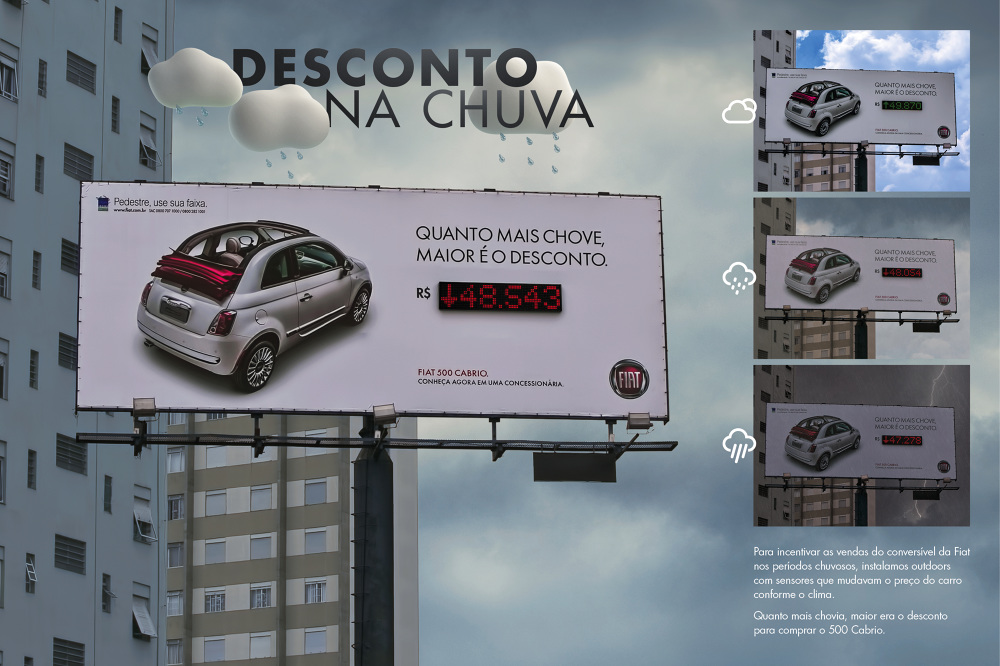 In Brazil, FIAT the automobile company, realized that during the rainy season sales of its convertible cars suffer.
If you were Brand manger of FIAT, then what strategy would you deploy to ensure that sales of convertible car are not just maintained but surge during rainy season?
Sounds impossible?
Let me share with you the strategy deployed by FIAT to achieve this seemingly difficult business objective.
It decided to install rain sensors on billboards which would sense the intensity of rains & change the discount offered on FIAT's convertible – 500 Cabrio – the more it rained the more discount will be offered & vice versa!
For a potential customers to avail of this discount they had to keep an eagle eye on these hoardings – which were strategically installed at dealership & on streets.
Did this strategy achieve results? Let me share the sales number with you:
– 3x greater demand at dealership
– 43% increase in sales of FIAT Convertible 500 Cabrio.
Fiat 500c / Weather Discount – videocase from Brimola on Vimeo.
Business lesson for us: Gain a prefect understanding of the issues involved & then ask the right question.
If you also also wish to gain an understanding on how to ask the right question & gain business results of the kind got by FIAT then I would invite you to read my article published earlier titled,'Turning Problems Into Solutions'
This article will act as a primer to get you to observe & articulate the pain points of your customers & ask an audacious question which seeks to convert the problem into a solution.
In this article I share with you examples, on:
– How Low Cost Carriers (LCC) deployed this strategy to improve their meagre margin
– How Michael Dell created Dell enterprise
I will also share how I have successfully deployed this strategy to convert the pain points of my customers – Gin drinkers to launch Blue Riband Duet, India's 1st Pre-mix Gin.
———-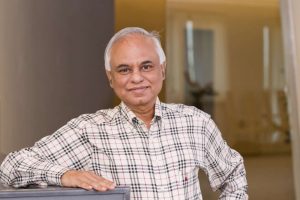 In this series, Rajesh Srivastava, Business Strategist and Visiting Faculty at IIM Indore gives you a regular dose of strategy case studies to help you think and keep you one step ahead as a professional as compared to your peers. Rajesh is an alumnus of IIM Bangalore and IIT Kanpur and has over 2 decades of experience in the FMCG industry. All previous Strategy with RS posts can be found here