From Rags To Riches – How I Landed Up Into God's Own Campus – NITIE Mumbai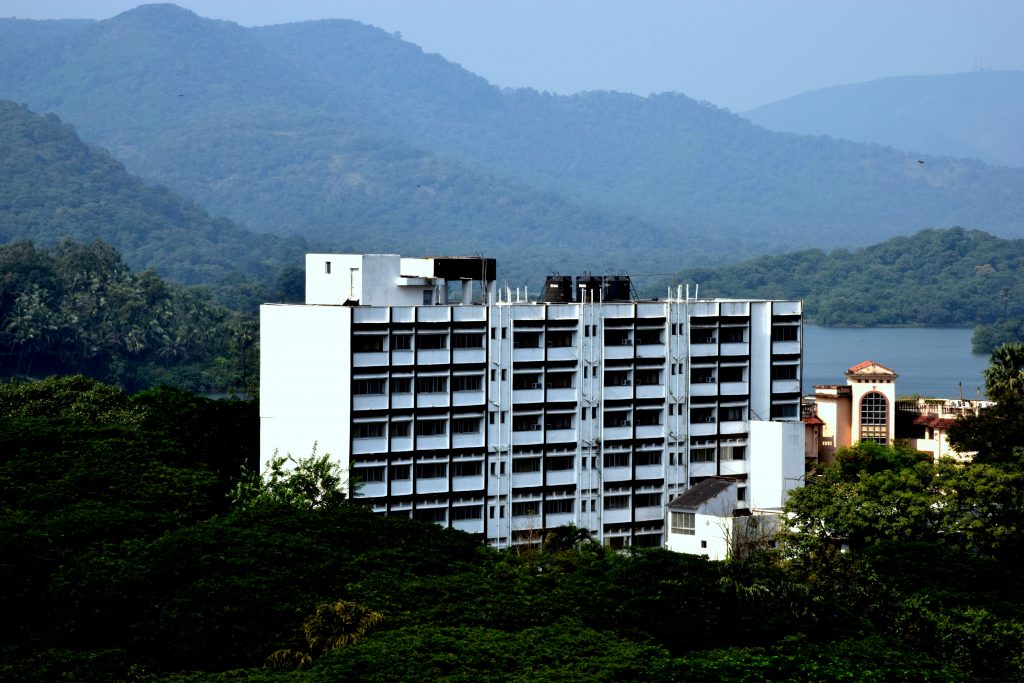 "What's the hurry to go to Mumbai? It's hardly been 2 weeks since you stayed at home after your B. Tech got over. Can't you stay for a few more days?"
That was a one-sided conversation which happened on on 8th June last year, and it was between a mother and her son who has to leave home to pursue MBA from one of the most prestigious b-schools of the country. Yes, you got it right – That son was me. The very next day, I was about to start a new chapter of my life.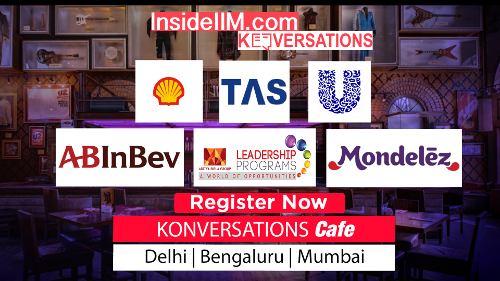 Hello, I am Mohit Verma, currently in the 1st year, pursuing PGDIM from the Mecca of Operations and Supply Chain: NITIE Mumbai.
It was just two days since I came back after finishing the most memorable phase of my life, "My Engineering", thinking where my life would take me. One day, sitting lazily on my bed and surfing the internet for some hot buzzing news, a mail popped up in my Gmail inbox. The mail read: "Congratulations! Mohit Verma, you have been selected for the two-year PGDIM programme in NITIE Mumbai". I was so amazed to read my name along with the congratulations that at the first moment I couldn't move my eyes from the email. Seeing me dancing with joy, my mother pinched me and asked, "What happened?" To which I replied, "Mom, your son is going to the City of Dreams."
People say that "dreams do come true", and fortunately it happened in my case too. Like any other ordinary aspirant, I struggled at every step of my journey. My dilemma was no different from that of any other fresher candidate's, i.e., how to prepare for both campus placement and CAT side-by-side. To strike a balance between the two was the most difficult part. Finally, iron-like will and the desire to stand out from the crowd motivated me to do both those things with utmost dedication. Another hurdle in my marathon of a life was the GD-PI preparation. As an Engineer, I never had a chance to hone my soft skills, which made things more difficult for me.
But I was determined, I had a belief in myself, and most importantly, I had developed an attitude to work hard till I get what I deserve. But what backed me all this time was a firm and ever-growing support system which has made each and every step of this journey an immensely pleasant and a memorable one. Everytime I think of them, it makes me smile, generating a sense of pride.
Being the 'Benjamin' of the family, I have always had two solid pillars by my side – my elder brother and elder sister. Though both of them have not pursued any PG degrees, they keenly wanted me to do so. For them, it was like they themselves were going to pursue an MBA. It made me feel so satisfied that they are highly contented with my b-school performance and that they perceive my achievements as their own. Then come my role models – my parents. Though my father is retired now and my mother has been a patient of chronic arthritis, it is the result of their efforts that I am here today.
Lastly, but equally important is my friend circle who has showered abundant favours upon me. They have always motivated me to explore new opportunities. This write-up which you are currently reading is the result of the conviction of one of my friends who trusted me enough that I could write for InsideIIM, and believes that my story deserves to be shared on such a platform. It is because of them that I have learned to value 'trust' & 'optimism'.
Today, I feel immensely joyful competing and sharing the classroom with the best minds from across the nation. Pursuing my MBA from a b-school situated in the Financial Capital, with an alumni base of 50+ years, and getting to interact with people from varied industrial backgrounds has surely provided me with the golden opportunity to introspect and improve to great heights.
I agree that NITIE Mumbai is not a common name but the importance of such a great institution like this is realized only when once you get into it. My MBA is only of 21 months, out of which 9 months have already passed within a flash. There are millions of things to do at NITIE, such as my recently developed interest:love for writing (for example, this write-up). NITIE has given me a spark (time too: P) to develop new skills even at this moment. Now, my sole motto is to try my hand at varied activities apart from academics, be it sports or extra-curricular.
I am highly optimistic that this journey of mine would certainly land me into a prominent industry with a dream job. But wherever I would go, a huge role would be played by my support system, to whom I would always be highly thankful and indebted to.
This is not an important thing. It's everything.