IIFT Marathon 2016 – A March Towards Digital India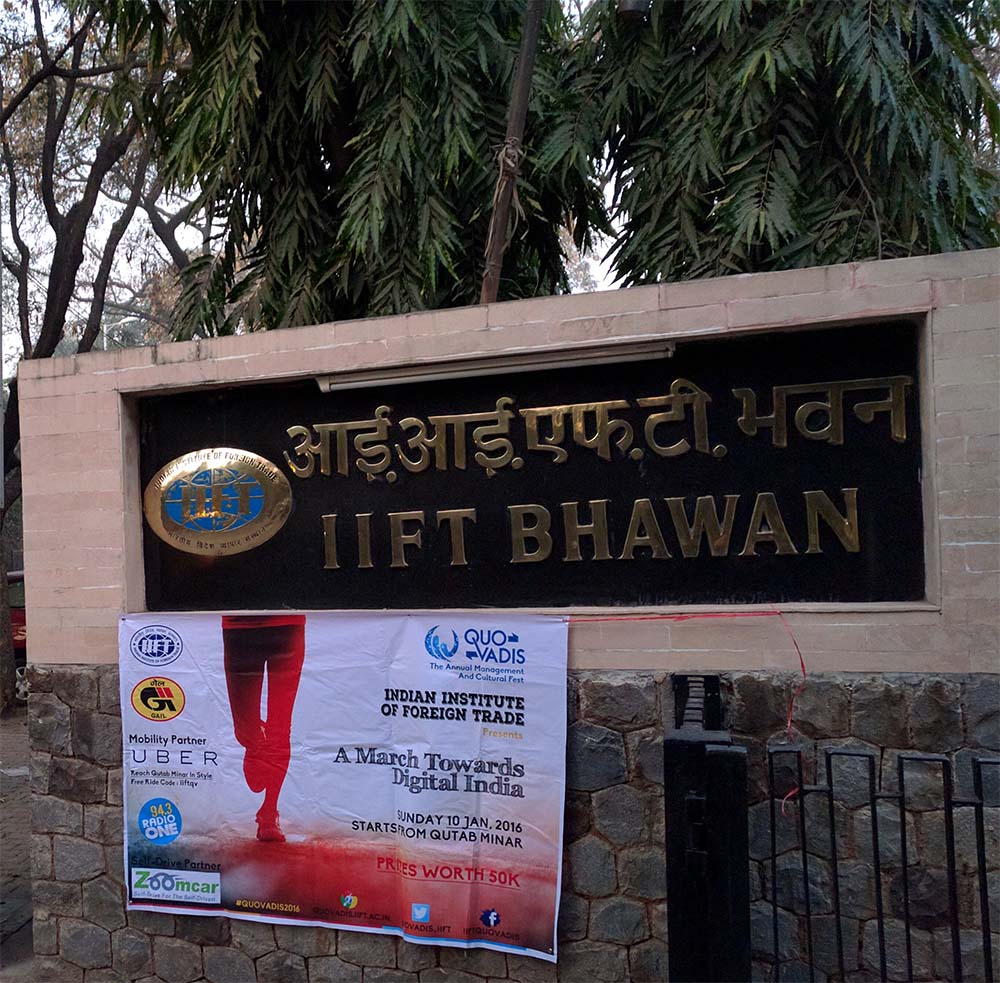 Digital India, the buzz started by the Prime Minister of India that reached every ear in the nation, making the young and the old sit up and take notice. Debates raged, discussions prolonged – some calculative, some speculative. But words have no meaning without tangible action. Realizing the importance for digitization in the country, the IIFT populace asked themselves, "What can we do?" Brains stormed, talks materialized into blueprints and plans formed.
The students of IIFT kicked off December 2015 by chalking an ambitious plan for promoting digital knowledge among the less privileged of the society. This initiative, christened as Digital march, was outlined with the aim to provide basic digital literacy to the less privileged students. The program aims to bridge the gap faced by these students in the electronic era by teaching them rudimentary internet and PC skills. IIFT in association with Teach for India, organized a skill development program "UDAAN" or the less privileged children housed and cared for by the NGOs of New Delhi.
The Digital India Run (Marathon) is an initiative taken by the student fraternity of IIFT to showcase the cause of Digital India. The vision is to spread awareness about transforming India into a digitally empowered nation.
On January 10th 2016, IIFT flags off marathon, running for enabling India digitally partnering with runners and NGOs from across Delhi. The event consisted of 2 races – in 4 categories- 5.5 km (Men & Women) and 11 km (Men & Women). IIFTians and many other runners ran from Qutab Minar to IIFT, with the vision to empower people and spread awareness for a Digital India. Cash Prizes worth Rs 50K for the first 3 finishers in both the categories were given. Delhi Police provided buses to reach the venue, without their support it couldn't have happened.
The marathon marked the official launch of IIFT's annual cultural and management festival, Quo Vadis, the theme for which is Enabling India Digitally. Quo Vadis 2016 comes with a gamut of events and competitions, each of which has been designed around digitally empowering the society.
January 2016 will see IIFTians committing themselves towards the spread of the message for a digitized society through Quo Vadis. One step by IIFT, but a pertinent advance towards a Digital India.
This article has been authored by Abhipsa Mishra, MBA-IB (2015-17) student from IIFT Delhi!