IIM – A Vs B Vs C – A Comparative Guide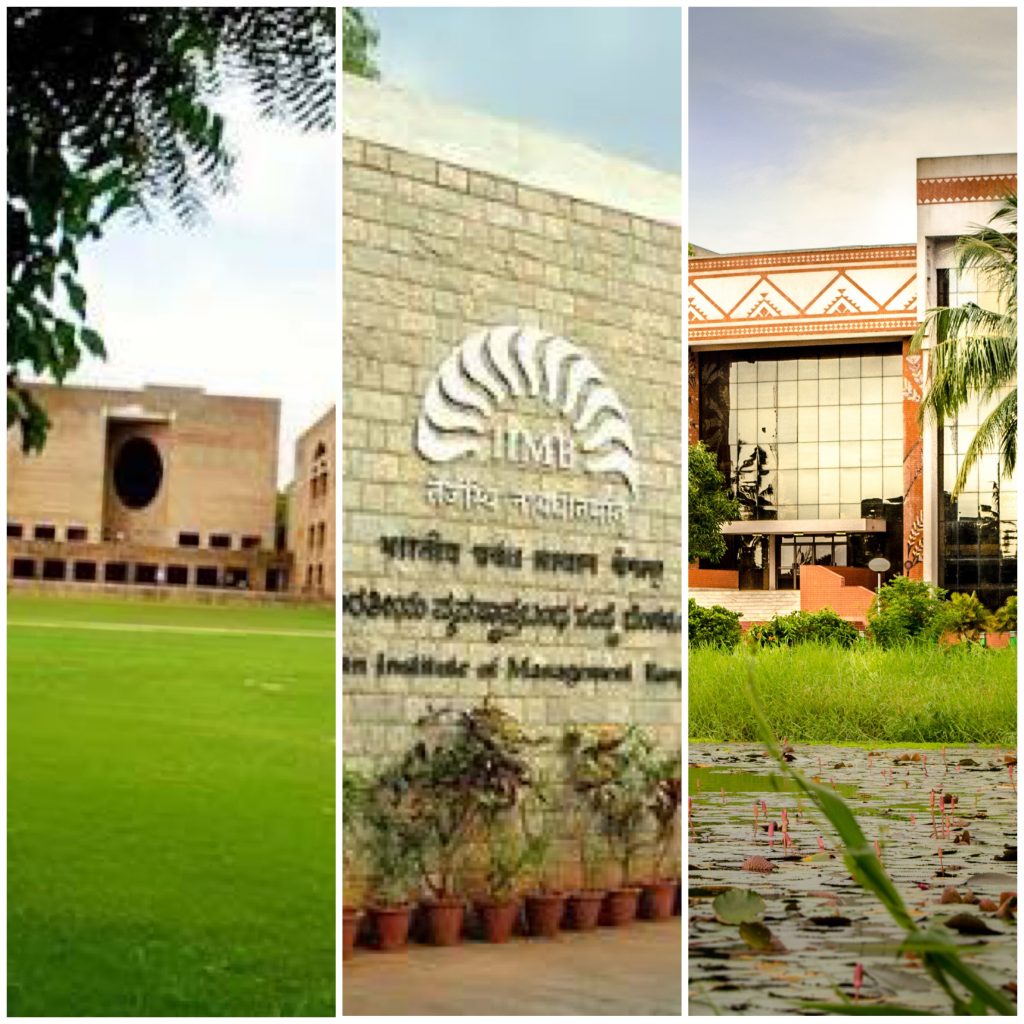 After spending sleepless nights preparing for CAT or dreaming about getting a call from IIMs, you have finally made it. You cracked the CAT, aced the GDPI and managed to convert the holy trinity of b-schools in India – IIM A, B and C. Firstly, congratulations to you! I know it's not over yet, but you must take a moment to give yourself a pat on the back for making it so far. And now, you have to choose between Options A, B & C. You have to make this choice on your own and you don't get a lifeline. It's easier to choose between good and bad. But how do you pick one from the best? We have compiled some information about them to help you in the decision-making process.
There's very little difference in the 3 institutes when it comes to fees, faculty, infrastructure and placements. There are various scholarships available in all the 3 IIMs and bank loans cover all the expenses. The infrastructure and campus in each IIM are marvellous and disabled friendly. The faculty is experienced and deploy the most effective pedagogy in their courses. These professors also teach at other IIMs as visiting faculties. All the top recruiters of the country visit the 3 IIMs for placement. The sector of companies may vary with the interest and preference of each batch. Although IIM-C has the strongest presence in the finance sector, the percentage of companies from consultancy firms and other sectors have been increasing over the years. All three campuses get the top consultants and FMCG companies for placement.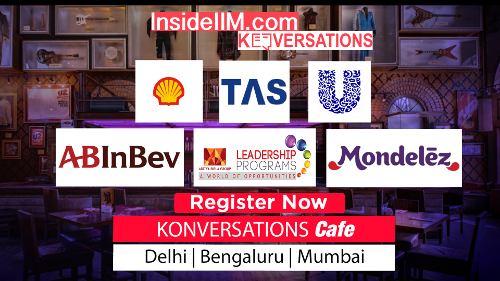 Since there's little difference between IIM A, B & C, you may want to consider the factors below while making your choice.
IIM  Ahmedabad
City – Ahmedabad is located in a dry state so the parties may not be similar to other IIMs. Also, the weather during the summers may get unbearable (since there's no AC in the hostel)
Curriculum – All courses are mandatory in the first year and the second year has all the elective courses. IIM A also offers a specialisation in Food and Agri-business Management which has been ranked no. 1 by Eduniversal, Paris for 3 years in a row.
Evaluation Criteria – In a few subjects, class participation gets as high a weightage as 40%. For students who are introverted or are allotted a seat right at the back, find it difficult to score and have to cover up in other areas.
Students Profile – IIM A has many freshers but the number of experienced students is increasing over the years.
Alumni Involvement – There are various informal and formal discussions held with the alumni at IIM A. They are also eager to help the current batch in the college events and festivals.
Campus Life – There are plenty of clubs and councils for various activities to choose from. The pedagogy at IIM A also promotes self-learning so students spend most of their time on academics or other activities on campus.
Students Involvement – At IIM A, the student council and the management are at par when it comes to decision making. The decisions that directly affect the students are mostly taken by the student council and the institute related decisions are taken by the management.
Dual Degree Program – IIM A has agreements with 6 institutes for a dual degree program. However, some of these programs coincide with placements and Graduation ceremony so most of the students don't opt for it.
USP – Centre for Innovation Incubation and Entrepreneurship (CIIE) helps students start their own company by providing mentorship and funding support.
IIM Bangalore
City – Bengaluru is the startup hub of India. The campus is located in the heart of the city which gives the students a chance to explore the city. Since there are many startups and venture capitalists in Bangalore, frequent informal discussions are arranged between students and founders of these firms. Many students choose to work part-time with startups for their assignments to diversify their options for sectors. Also, Bengaluru has the best weather compared to Calcutta and Ahmedabad.
Curriculum – Unlike IIM A & C, IIM B offers a choice of 3 elective courses in the first year itself to prepare the students for the summer placements.
Evaluation Criteria – Professors have the liberty to design the evaluation criteria as per their subject. The credits are also evenly distributed in both the years.
Students Profile – IIM B has the maximum percentage of students with work experience. The students are also from diverse backgrounds. Although candidates with work experience may gain an edge over the freshers in placements.
Alumni Involvement – Alumni interactions take place during talks and discussions organised by the Institute.
Campus Life – There are many clubs and co-curricular activities at IIM B for the students to indulge in. Many students work on their startups as well with the help of NSRCEL. They also spend plenty of time having discussions with professors after the regular classes. 
Students Involvement – The student council is involved with the management but it's restricted and the majority of the power remains with the management.
Dual Degree Program – There are several student exchange programs but no dual degree option as yet.
USP – NSRCEL is the hub of entrepreneurial activities at IIM B. By organising events and bringing in startup founders, venture capitalists, researchers, etc. they have created an ecosystem that encourages entrepreneurship. They help students convert their ideas into a venture.
IIM  Calcutta
City – The campus is located far away from the city so the students have limited access to the city. The weather of the city is extremely hot and humid.
Curriculum – It's similar to IIM A with core courses in the first year and elective courses in the second. However, IIM C doesn't offer any foreign language credit course unlike IIM A & B. The curriculum is also known to be more intense quantitatively (even for HR).
Evaluation Criteria – Professors are at a liberty to decide the evaluation criteria and credit structure for their courses.
Students Profile – IIM C usually gets students from engineering backgrounds and IT sector with strong quantitative ability. Many students who have math anxiety may not choose the program at IIM C due to its reputation of being equivalent to a degree in Mathematics. IIM C also gets the maximum percentage of freshers as compared to IIM A & B.
Alumni Involvement – Rishtey- a unique program where each fresher is assigned a mentor from the alumnus till the third term to help students build long lasting relationship with the alumni is one of the highlights of the first year at IIM C. Students find this extremely effective and choose to continue the relationship beyond the third term. There's a strong alumni presence in the college events and festivals as well. Many events are sponsored by the alumnus at IIM C.
Campus Life – Students have an extremely busy life at IIM C. There are various co-curricular activities happening all the time. There are various clubs for music, sports, dramatics, etc. Students also have an option of creating their own interest group which can be converted into a club if needed.
Students Involvement – It's a student-run campus. The student council plays an important role in policies and decisions related to students with minimum interference from the management.
Dual Degree Program – IIM C offers a double degree in association with ESCP Europe. Full placement support is offered to students opting for the dual degree by the institutes.
USP – IIM C has a state-of-the-art finance lab that supports applied research in financial markets and equips students with mathematical and conceptual theories that can facilitate in the creation of innovative financial products.
Each institute has its own strengths and weaknesses. You need to set your goals and pick the institute that would get you closer to your goals. There's no right or wrong decision in this case. You just have to make a choice and turn it into the right one. No matter which IIM you choose, don't forget what a privilege it is to get an opportunity to study at an IIM. Make the best use of this opportunity and most importantly, don't forget to have fun.
We wish you all the best for what will probably be the most memorable 2 years of your life!