IIM Lucknow Interview Experience || CAT Percentile – 99.97%ile – Rishab Baid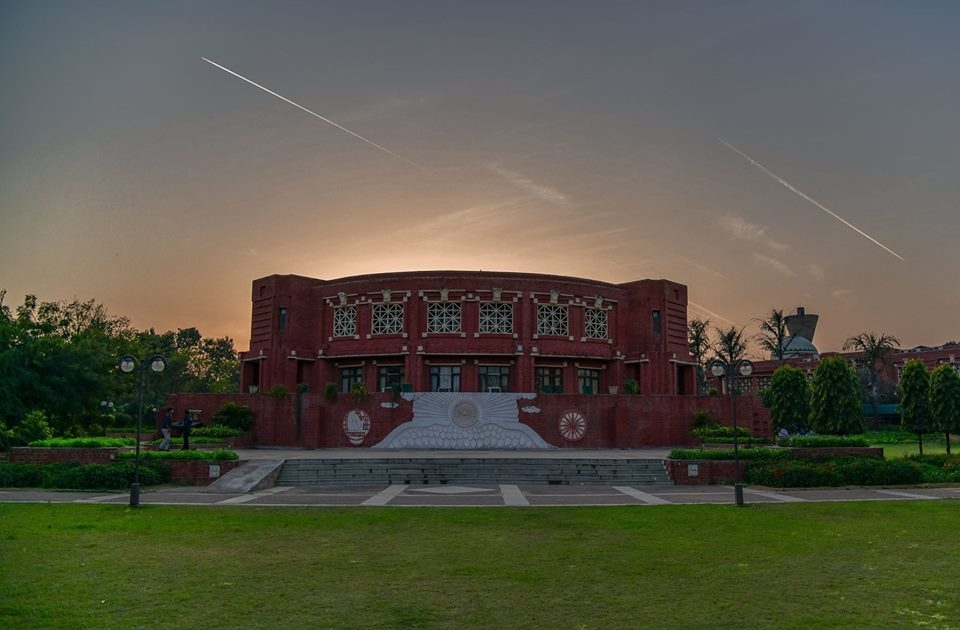 Name– Rishab Baid
CAT Percentile– 99.97
IIM Lucknow Interview Experience
WAT Topic: Is Automation and Digitisation a boon or bane?
After the WAT round, I went inside for the interview. There were 2 gentlemen sitting (both Professors at IIML). I wished them a good afternoon, asked permission and sat down.
Tell me something about yourself
Started with the 2-minute intro that I had prepared, ranging from academic qualifications to extracurriculars, to being born in a joint family, to other interests in life. I had given them few pointers around which I wanted my interview to revolve.
Family Business
I had mentioned that I had a family business in the retail trade of consumer electronics, so they asked, "Why MBA, and not family business".
I mentioned the fact that my grandfather started the business due to lack of funds for education and till date regrets not being able to study. Thus it was his dream. Also having an MBA, gives me the proficiency to work and manage an organization better.
"Impact of Demonetization and GST on family business"
Told them about how we managed the drop in sales but giving discounts and increasing the credit policy. Also how we discounted the old stocks on which input tax would not have been available from June 1st, 2017.
Favourite Subject
Since my undergrad specialization was in Marketing, I mentioned my favourite subject as Consumer Behavior. They asked me about the Buyer purchase decision process which I was very confident about.
Miscellaneous
Q: Do you know about the prize that Karl Marx won last year?
A: No sir, I do not have any idea about it.
Q: Name 10 NBA players. (Had mentioned that I play basketball)
A: Answered correctly.
Q: How many different types of companies are there?
A: Kept shooting answers randomly like a public company, private company but could have given a better classification.
Q: Tell me about your biggest failure in life. 
A: Told them about the time I failed in IPCC exams in my favourite subject.
I had taken a file with me inside containing all certificates and documents. Along with that, I had put in some of the sketches that I had drawn. They went through it and praised the sketches a lot.
Tips-
The concept of driving the interview – When asked to introduce yourself, give them only the information that you want to be discussed during the interview. Even if the interviewer does not pick any pointers, bring them back while answering other questions so that you can "drive" the interviewer there.
Focus a lot on behavioural HR questions – These questions form the heart of an interview and majorly can be the reason for you to stand out in an interview.
Why MBA?
Significant achievements in life.
Situations where you did not give up.
Strengths and Weaknesses.
Situations where you led a team.
Brush through the basics – Whether it be Class 10 maths or Undergrad Specialization, the interviewer can question any subject to test whether you take academics seriously or not. Please revise all concepts of all subjects ever pursued.
Go through your life instances – Memorize them so that you know it inside out. Any question can come from any aspect of your life especially if you are a fresher since you would not be having any work experience to talk about.
———————————————————————————————————————————–
About the Author –
Rishab Baid hails from Kolkata. He is currently pursuing his MBA from IIM Lucknow. He will be interning with ITC Limited in Summers in Sales and Marketing. He has completed my Graduation in B.com Hons from St. Xavier's College, Kolkata, in Marketing specialization. Besides, he has also cleared the intermediate level of the Chartered Accountancy course. At IIML, he is a part of Team DISHA, the placement preparation committee, which aids the preparation of 900+ students. He is also an ardent dancer and is a part of Random Walk, the Dance and Choreo Club of IIML.
P.S: Basketball gives him a kick and is a part of IIML Basketball Team.
Pratik Ranjan
Pratik is an MBA candidate at IIM Lucknow. He is an ardent aspiring marketing strategist. His passion for marketing multiplied multifold post his internship with Unilever, where he was conferred with a PPO. Bitten by the entrepreneurial bug & seized by afflatus to read, write & explore, this twenty-something believes in the power of dreaming with his eyes open. He is a columnist in various newsletters and is up for any discussion that involves the nuances of marketing and strategy. P.S: He's charged by the fuel of caffeine.