Being At IIM Raipur Is About Giving Back To The City – Shashank Patekar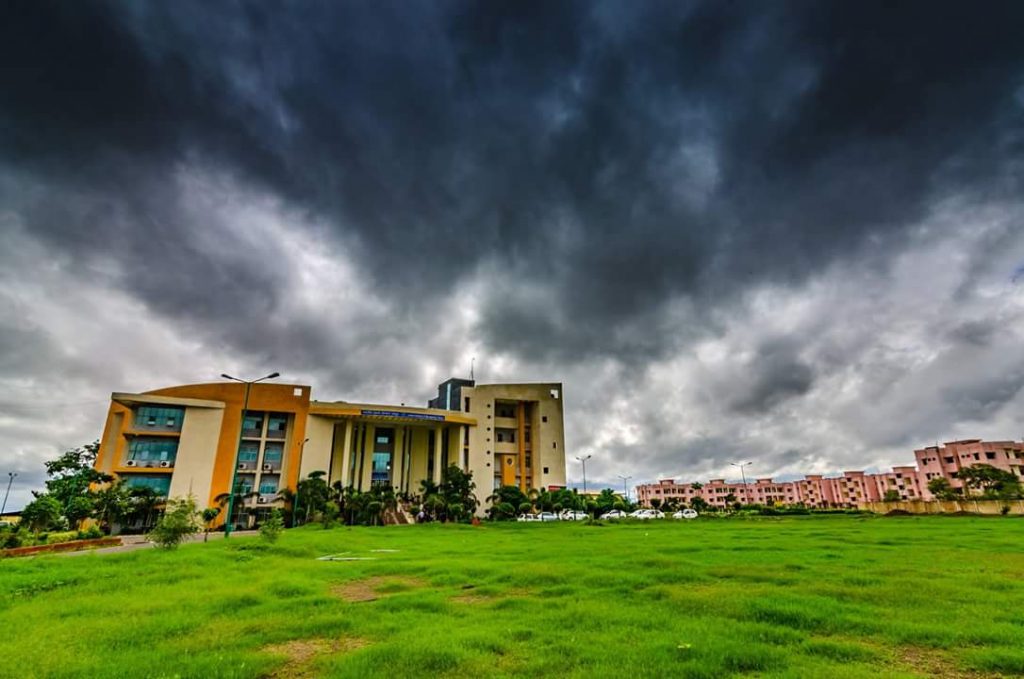 Let us all for a second entertain this thought that a college campus can be perfectly defined by the term organism. According to  Google, an organism can be defined as a system or organisation consisting of interdependent parts, compared to a living being, now compare this to the scenic chaos at your colleges, don't you all see the campus as reflection of your emotions, for instance, the placement season is on, you have resounding silence in the corridors, cometh the hour of college festival a magnetic pulse of energy, the hour of submission and worried frenzy, the place almost is an absorption tank of the collective Diaspora it dwells with, taking in the good and bad, and teaching lessons of survival and abundance in a breath.
IIM Raipur is one such unique organism to dwell in the magical sea of MBA aspirations, so the question is what makes our tiny little creature different from the other mammoths, one, we are quite young and vibrant, you can place us as a teenager, who is learning the ropes and is excited about the adulthood ahead, the inexperience is balanced by the attribute of inquisitiveness, of being explorers. The understanding of you becoming a pupil of IIM Raipur, happens the moment you step in to the city of Raipur, just like our campus, this city too is the young explorer of our country, slowly learning the ropes of development, of creating a culture, this bond of inexperience is what brings us student closer to our campus, we do not shy away to say "Raipur Represent", as it is our onus, not only to create a rocking campus, but also one hell of a city to reside in, our involvement does not remain in the four walls of our campus, it goes beyond.
Our organism, as we have defined our campus, reflects upon city events as source of learning and redistribution, each and every plan of ours to take action in the city is for creating a sizable impact, that is reciprocated down the line by the participation the city provides us, every campus has its own vibrant tale, our is something that you have to search outside the campus, be it the Smart city initiative, development of new zones in the city, or tackling issues at the city zoo, we like to be as forthcoming as an institute can be, and no we do not call this as CSR activities, because cleaning your home is hardly a CSR.
Being at IIM Raipur, is not about debating in classroom, and keeping the intellectual tussle, it is about giving back to the city, the growth of IIM Raipur must also generate considerable good for the city This thought is not only reflected by a select few, but honed and chided by Alumni's alike Being a Raipurian is about being the "More Raipur Ambassador".
Which ABG company would you want to work for and why?
I would like to work for Idea Cellular, Idea as a brand and company has always been at the forefront of its industry, and today as the industry is at a critical phase of growth, I believe it presents an opportunity, a challenge, to apply your classroom lessons in a real life environment and hone your skills under the guidance of industry stalwarts that Idea has nurtured of the years. As a marketing enthusiast, I find the industry scenario acts a perfect situation, where effective decision at this stage shall reflect the growth in coming years for the industry and company.
Shashank Patekar – is a 2nd year student at IIM Raipur